SUNNY RETREATS 2020
Pause. Breathe. Train Hard. Unwind. Repeat. Your personal recharging station over four, separate 7-day retreats in the stunning island of Cyprus with your favourite trainers! We are based at the highest internationally awarded 5-star boutique hotel in the country earning the most prestigious accolades and global memberships. Wake up every day by the beach, enjoy divine meals all included and discover the heavenly land and rich culture of Cyprus. All this combined with the passion and personal involvement that are characteristic of the SOMA family business.
13-19 July w/ Hassan & Vanessa

HOT YOGA RETREAT

Immerse yourself in 7 days of yoga while breathing in the fresh air by the Mediterranean Sea with two of SOMA's leading teachers. Experience posture workshops and a combination of different yoga styles across Flow, Bikram, Yin and Meditation. Each day will have morning and evening classes held outside in the open. Then enjoy Mediterranean food, lounge by the pool or beach and join special excursions to discover ancient monasteries, churches, mountain villages, wineries and the best beaches in Cyprus. You will leave feeling completely refreshed and recharged or decide to stay!

BOOK YOUR SPOT REGISTER INTEREST
20-26 July w/ Jennifer

BARRE/BALLET RETREAT

Finally, one week dedicated to living out your dancer dreams. We will train daily with the option of barre and ballet classes that include technique and choreography. Perfect for those who just want to workout with barre or for those who want to take on a deeper focus with ballet. Depending on who attends, we can consider an introduction to pointe work as well. And every dancer needs some rest, so choose between four pools to lounge at as well as gaze out on the Mediterranean Sea. Join special excursions to discover ancient monasteries, churches, mountain villages and Cyprus' best kept secrets. A perfect balance of relaxation, training and down to earth luxury.

BOOK YOUR SPOT REGISTER INTEREST
27 July-2 August w/ Barbara & Theo

CYCLING RETREAT

Enjoy 7 days of riding in the magic island of Cyprus. A combination of mesmerising beaches and mountains including the 6,500 feet above sea level Troodos. We will take a pit stop at the top of Troodos to enjoy amazing 360-degree views of the whole island and enjoy local delicacies before our descent to our retreat venue where we will swim in the Mediterranean Sea. Discover ancient monasteries, churches, mountain villages and find out why Cypriots have an impeccable reputation of hospitality you cannot escape!

BOOK YOUR SPOT REGISTER INTEREST
3-9 August w/ Mayoor & Russell

BOOTCAMP RETREAT

Our bootcamp week is all about having fun outdoors while challenging your mind and body with special training for muscle building, endurance, cardio and core strength. Enjoy Mediterranean food, lounging by the pool, relaxing in the Mediterranean Sea and special excursions to discover ancient monasteries, churches, mountain villages and Cyprus' best kept secrets.

BOOK YOUR SPOT REGISTER INTEREST
EACH ONE OF THE ABOVE FOUR RETREATS IS TAKING PLACE OVER A SEPARATE 7-DAY PERIOD AT THE SAME PRESTIGIOUS FIVE-STAR HOTEL LOCATION IN CYPRUS. ALL OF THE BELOW PHOTOS OF FACILITIES REFLECT EXCLUSIVELY THE RETREAT VENUE.
WAKE UP BY THE BEACH
The endless Mediterranean for open-water swimming, including a smooth wave-free zone protected by stone breakwaters. The two bathing spots in front of the retreat venue have won a Blue Flag award. For the twelfth year in a row, Cyprus has been ranked first in Europe for the ratio of beaches that have been awarded the "Blue Flag" to the total number of beaches in the country. The Blue Flag represents a stringent commitment to high water quality, safety and access for everyone, all in consideration of the preservation of the natural environment of the beach.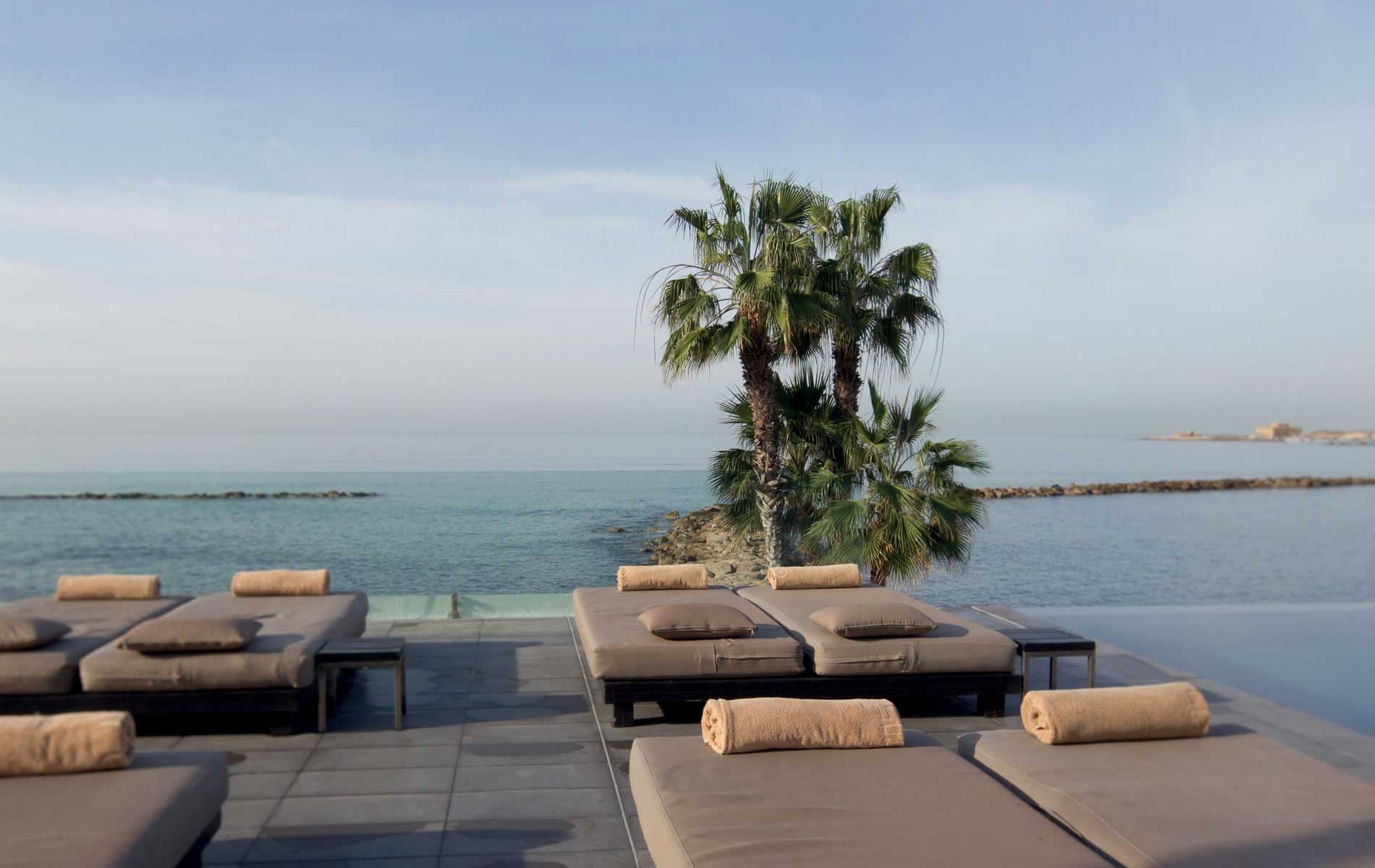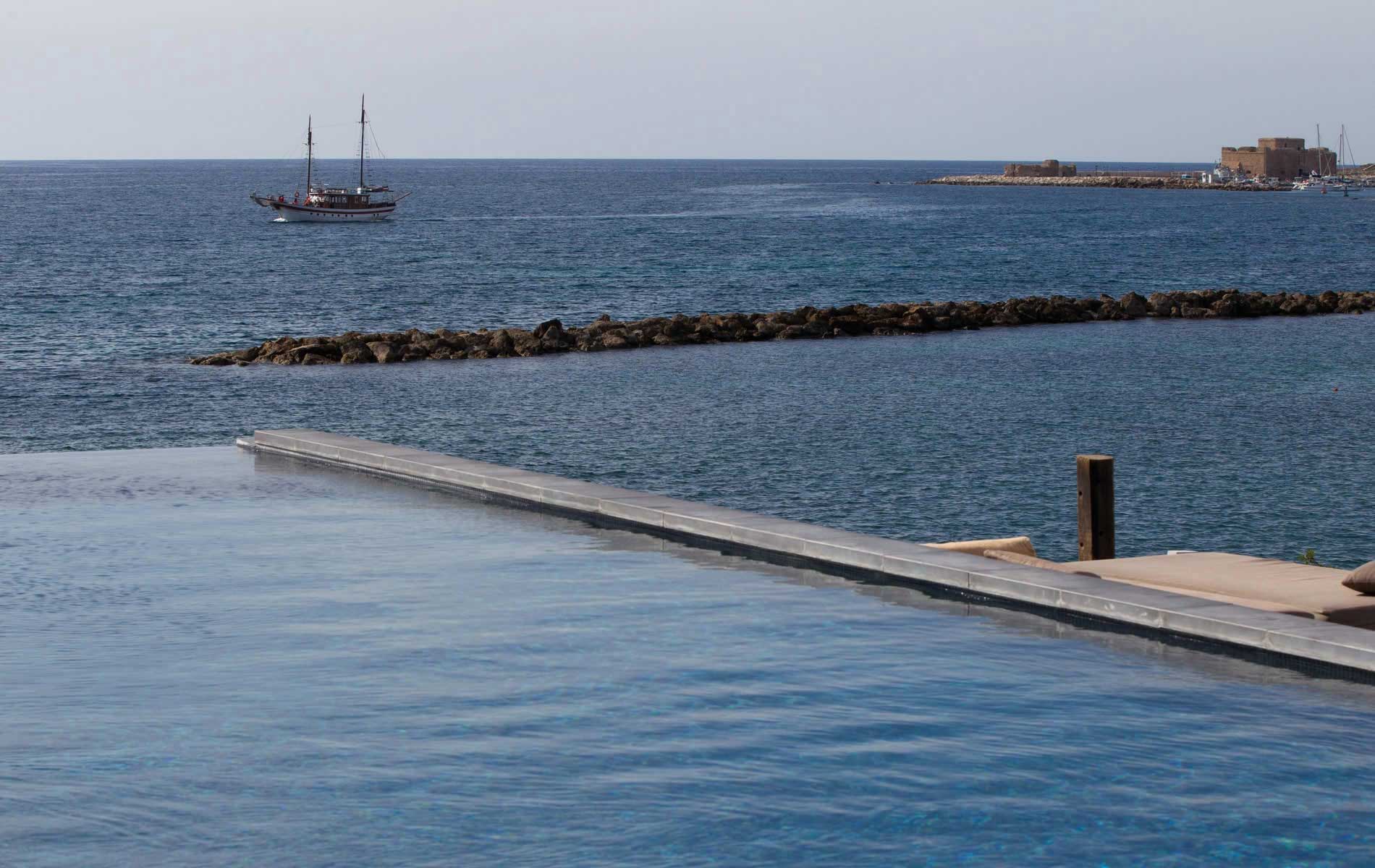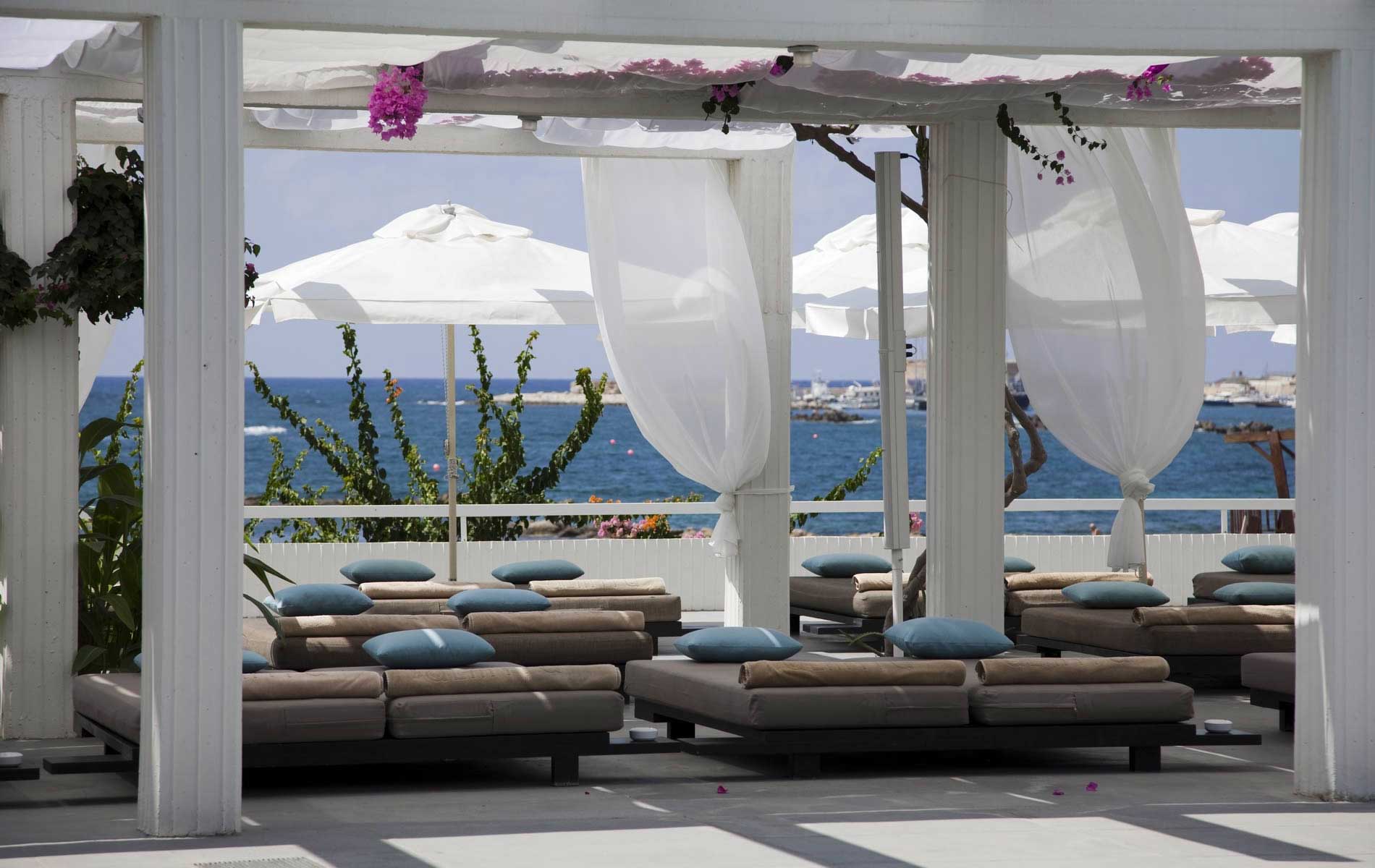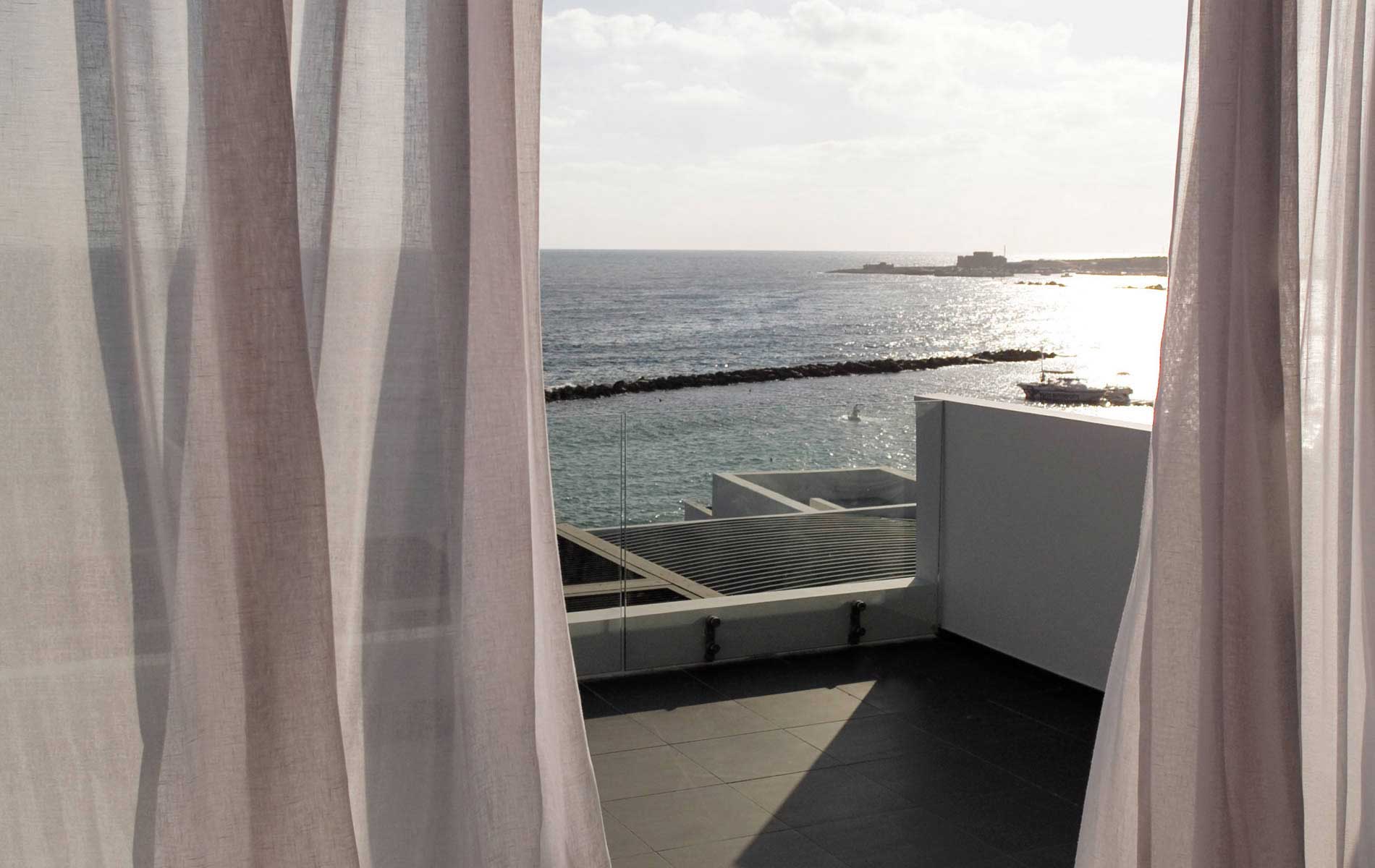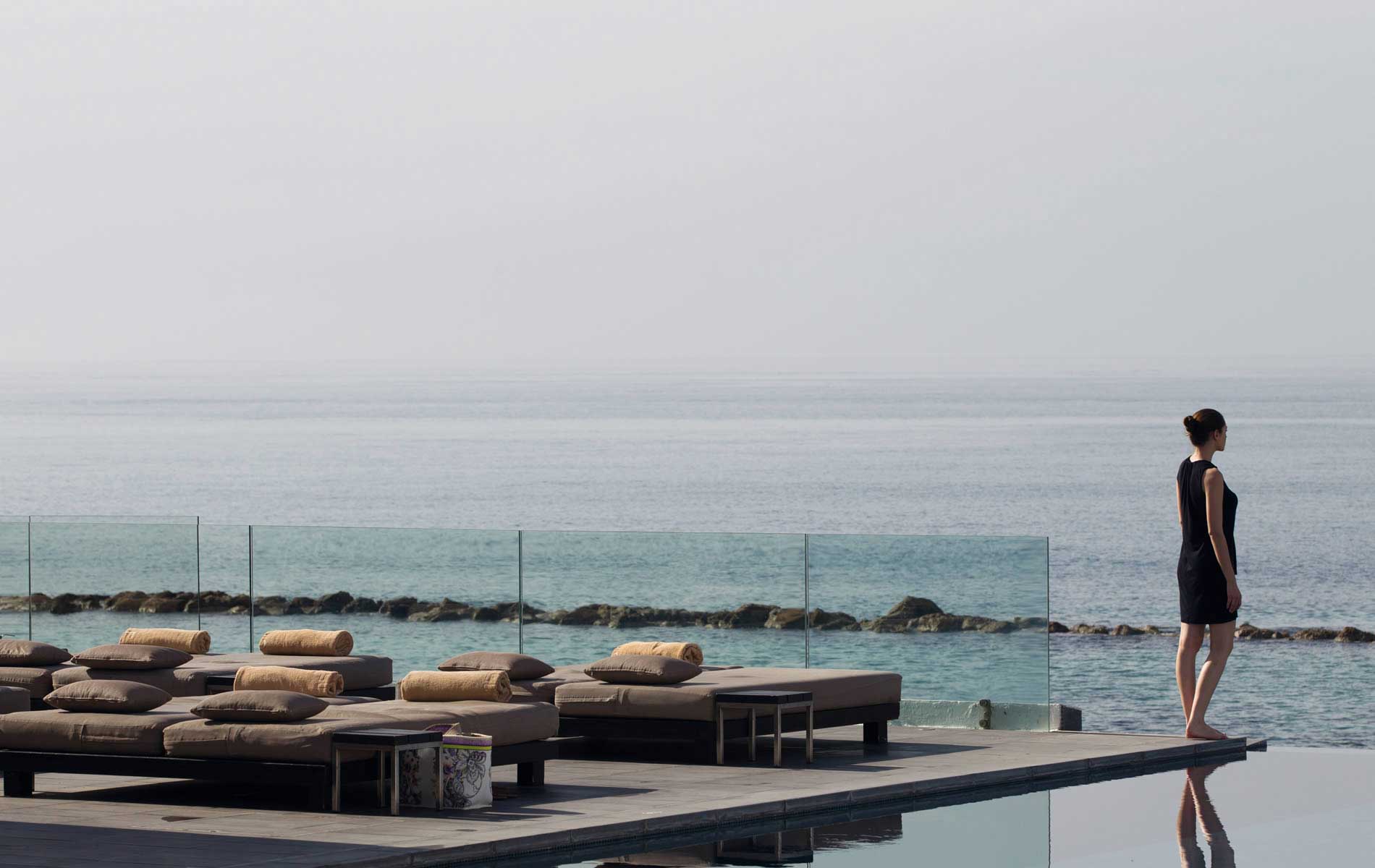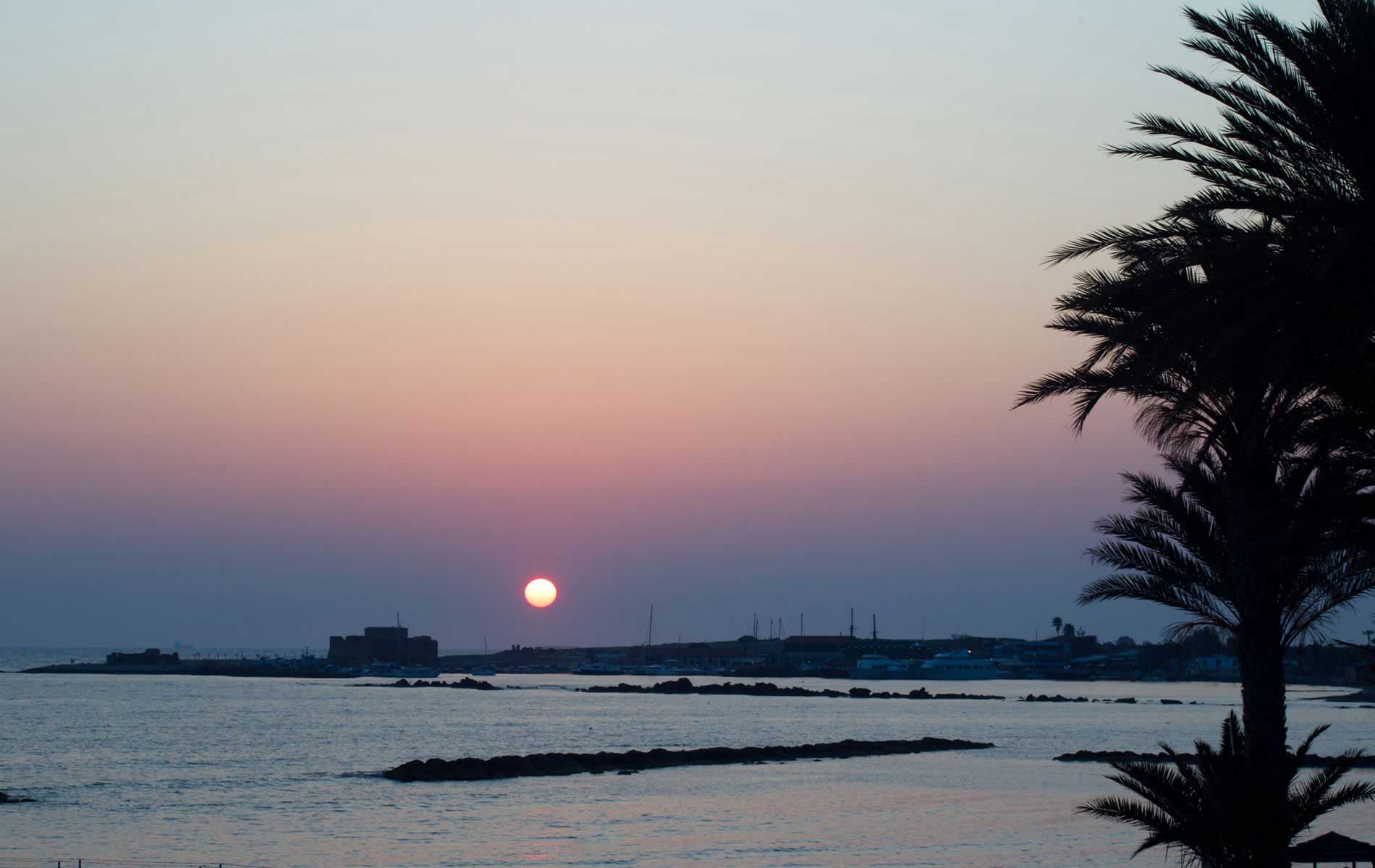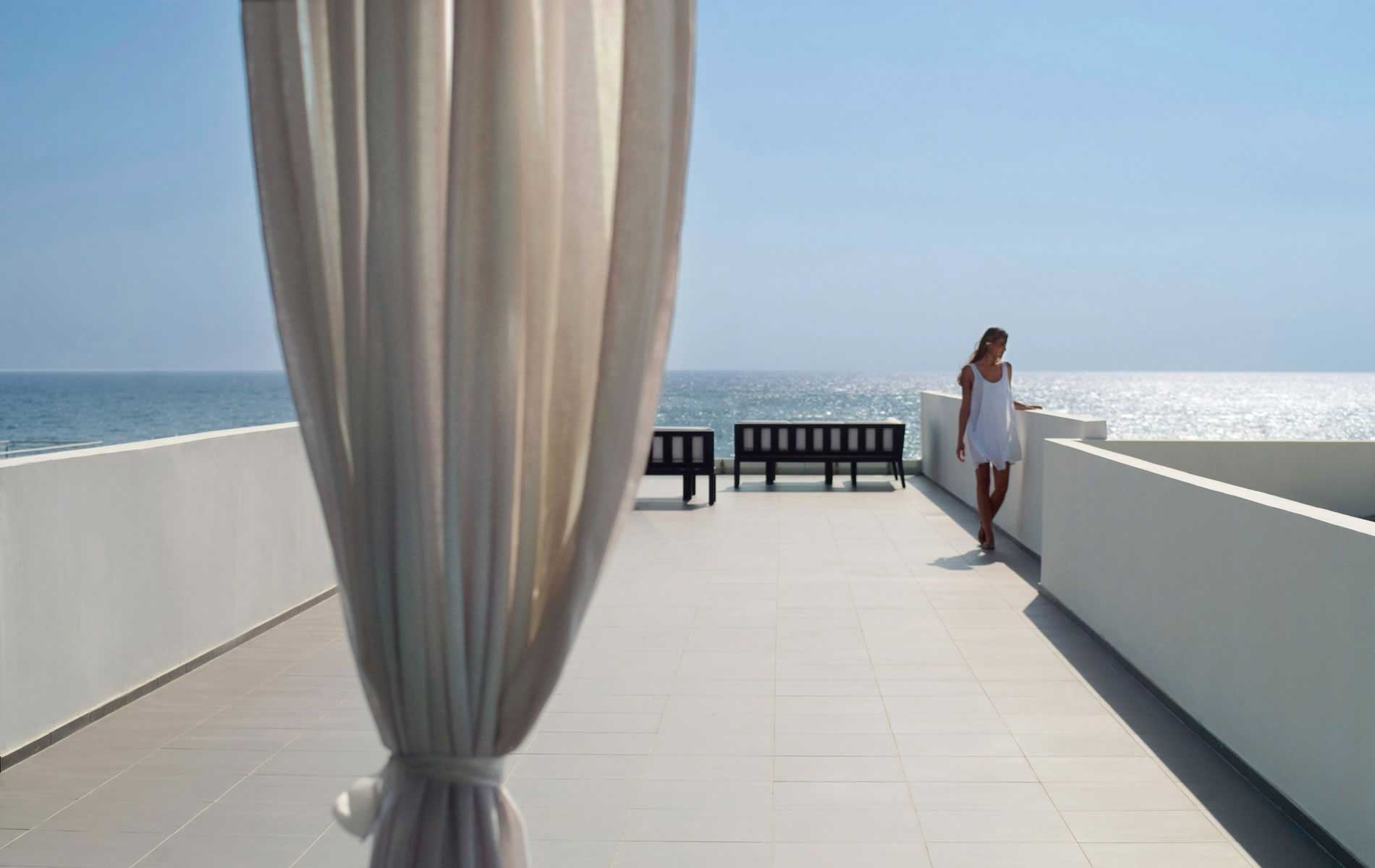 CHOOSE FROM 4 POOLS
Four freshwater swimming pools: an adults-only infinity pool, two facing the sea at a temperature of 16-26°C out of which one is under an innovative shade and a warmer indoor pool heated at 28-30°C. Retreat to the sun decks and kick back with award-winning mocktails. And for the warmest of the days cool off in the fully covered outdoors pool and rest on its dreamy poolside daybeds like a lazy cat.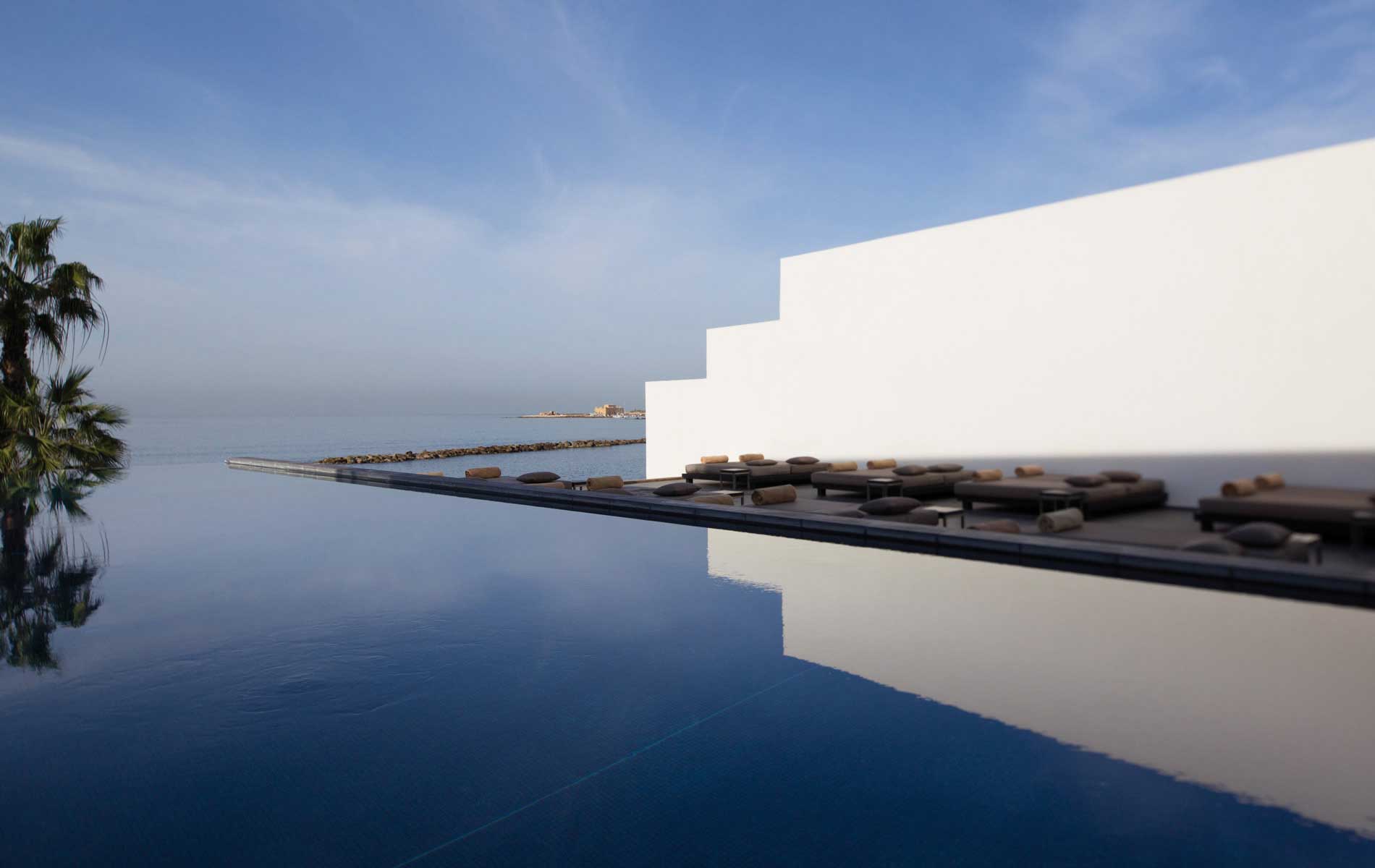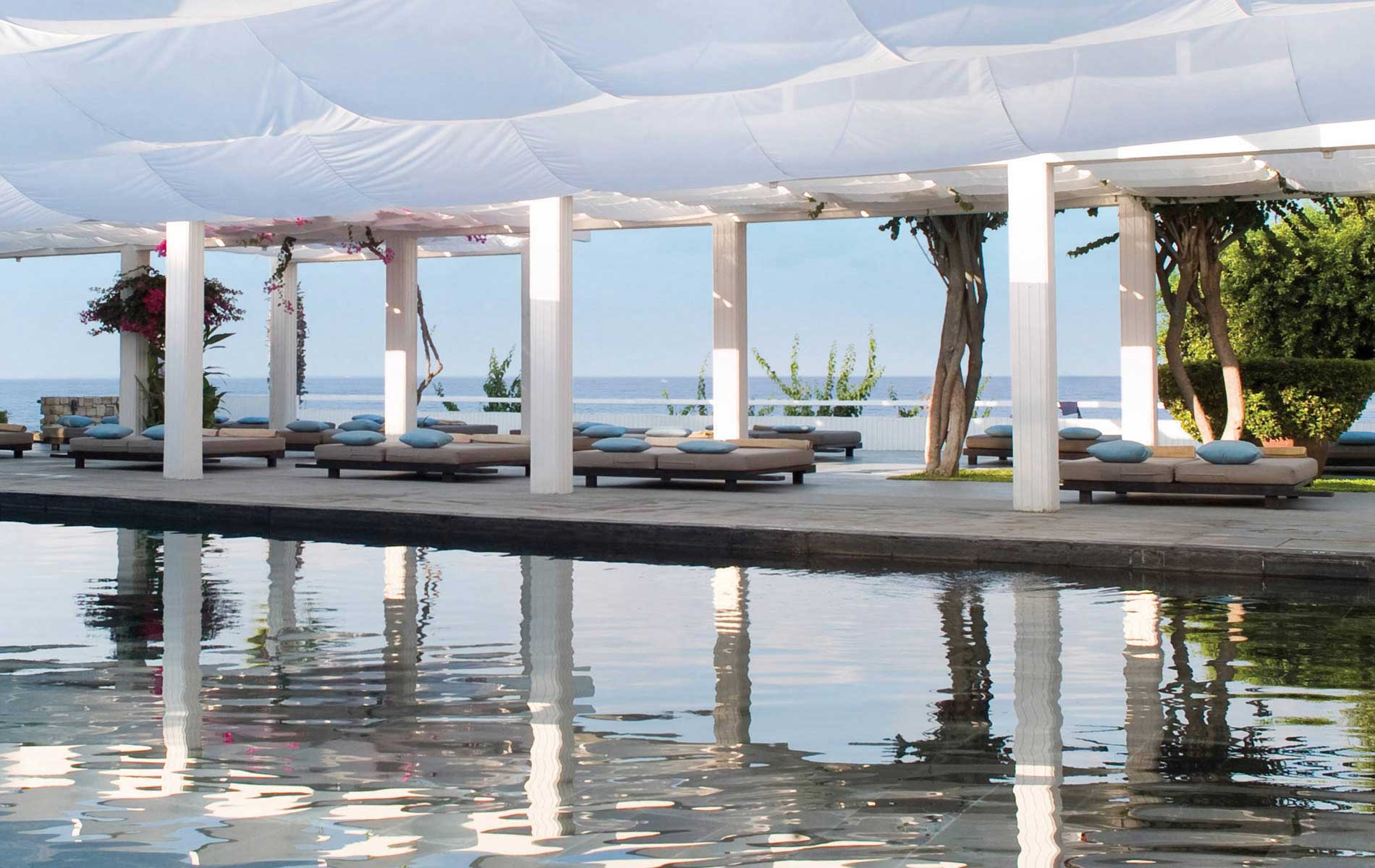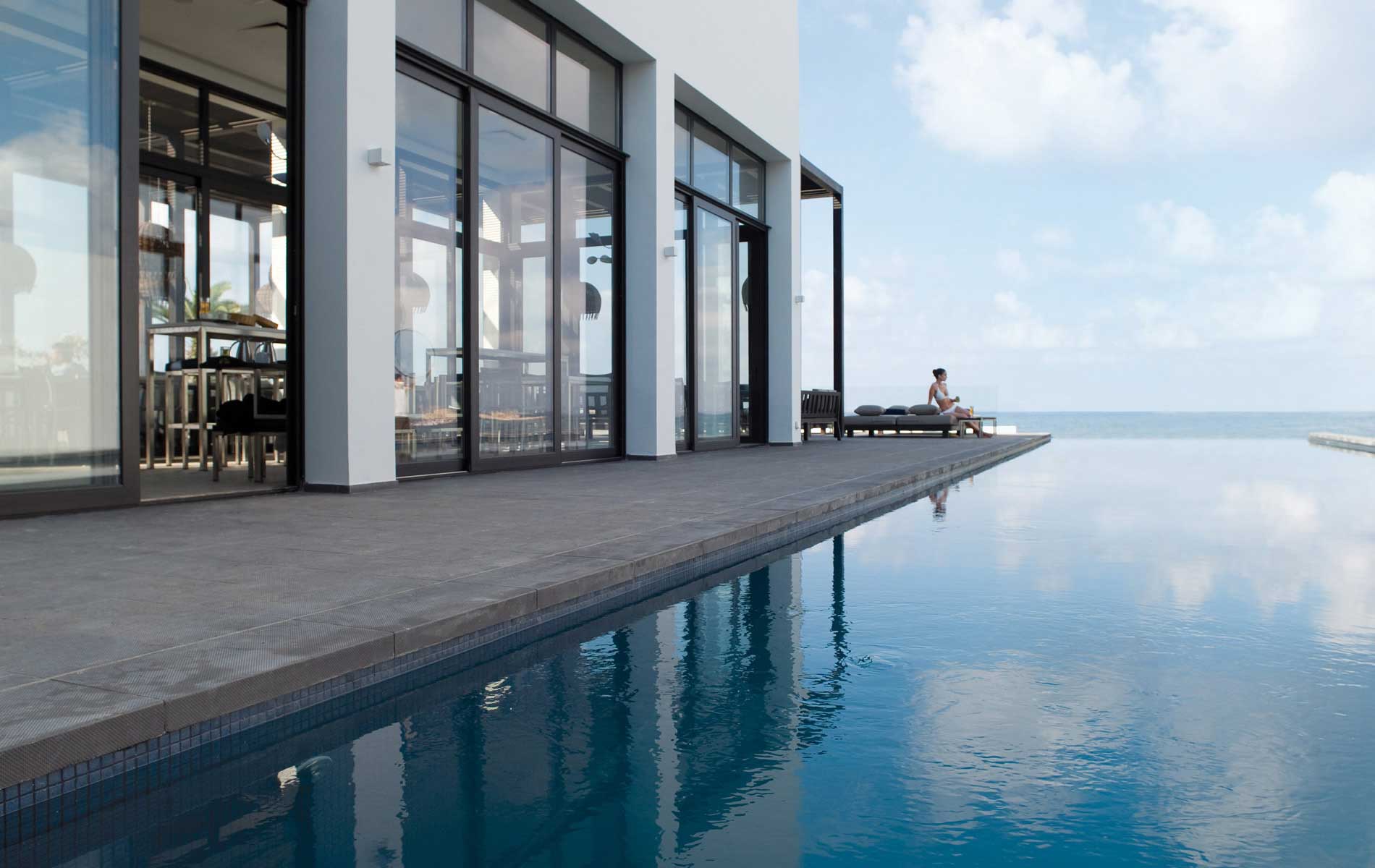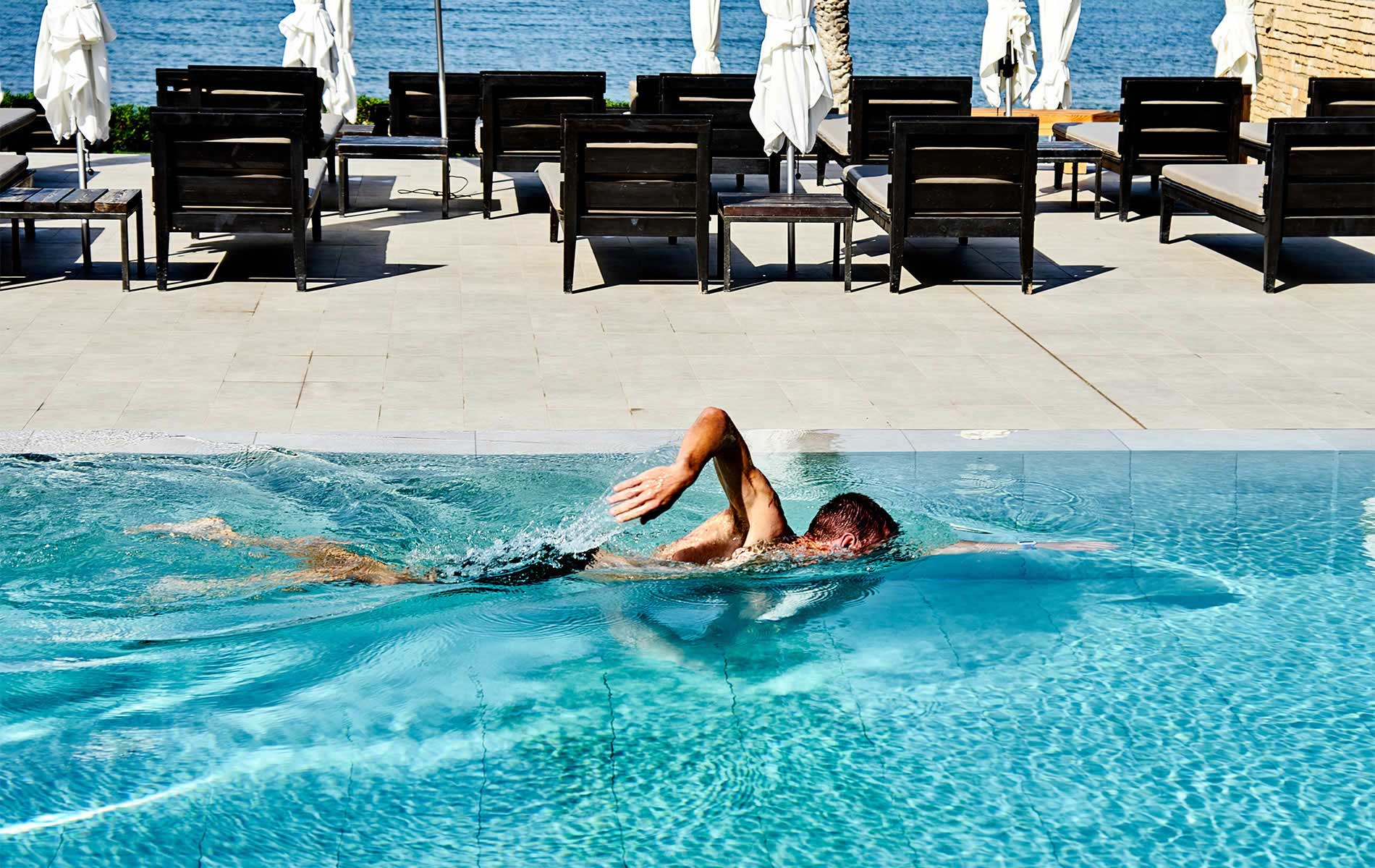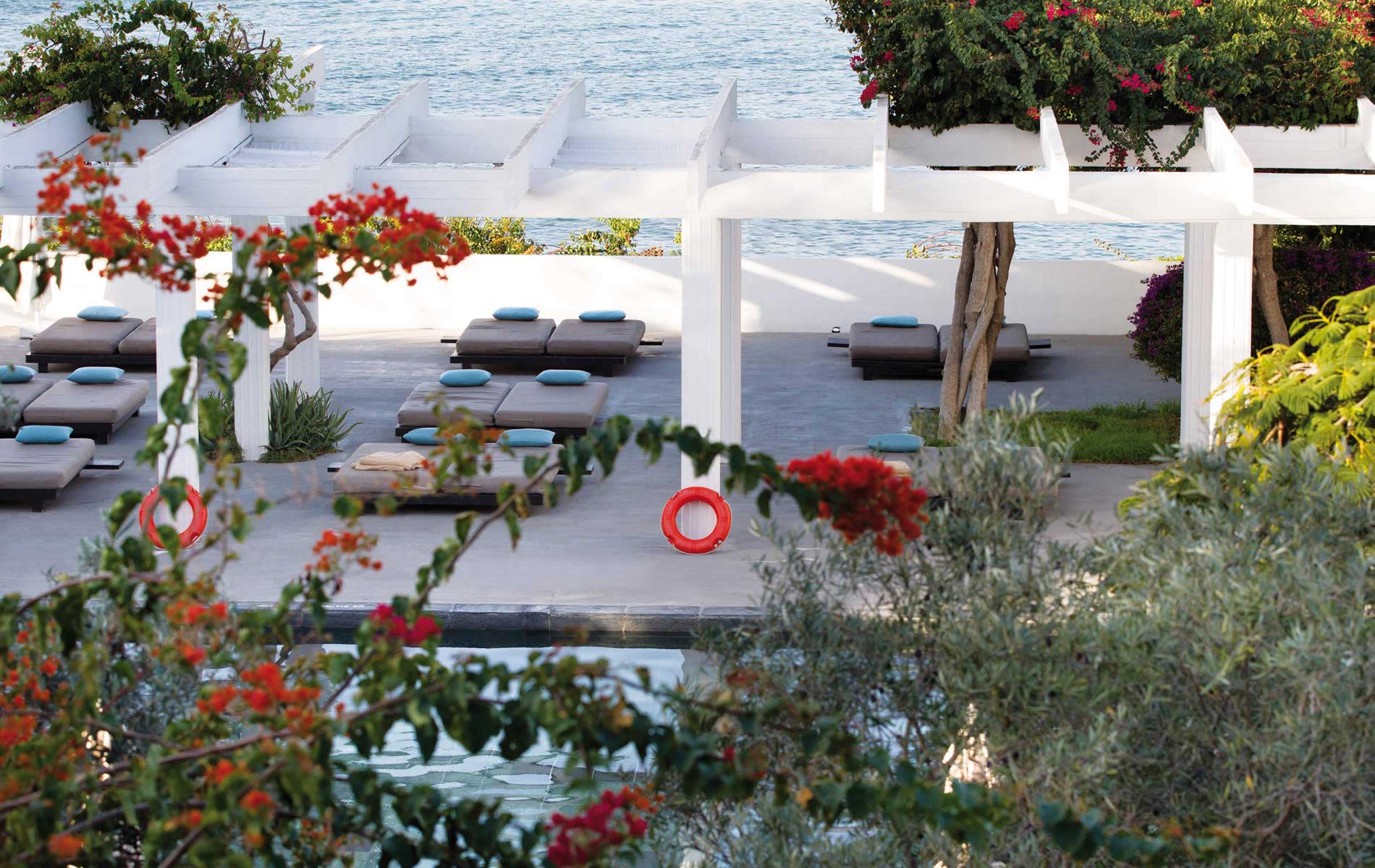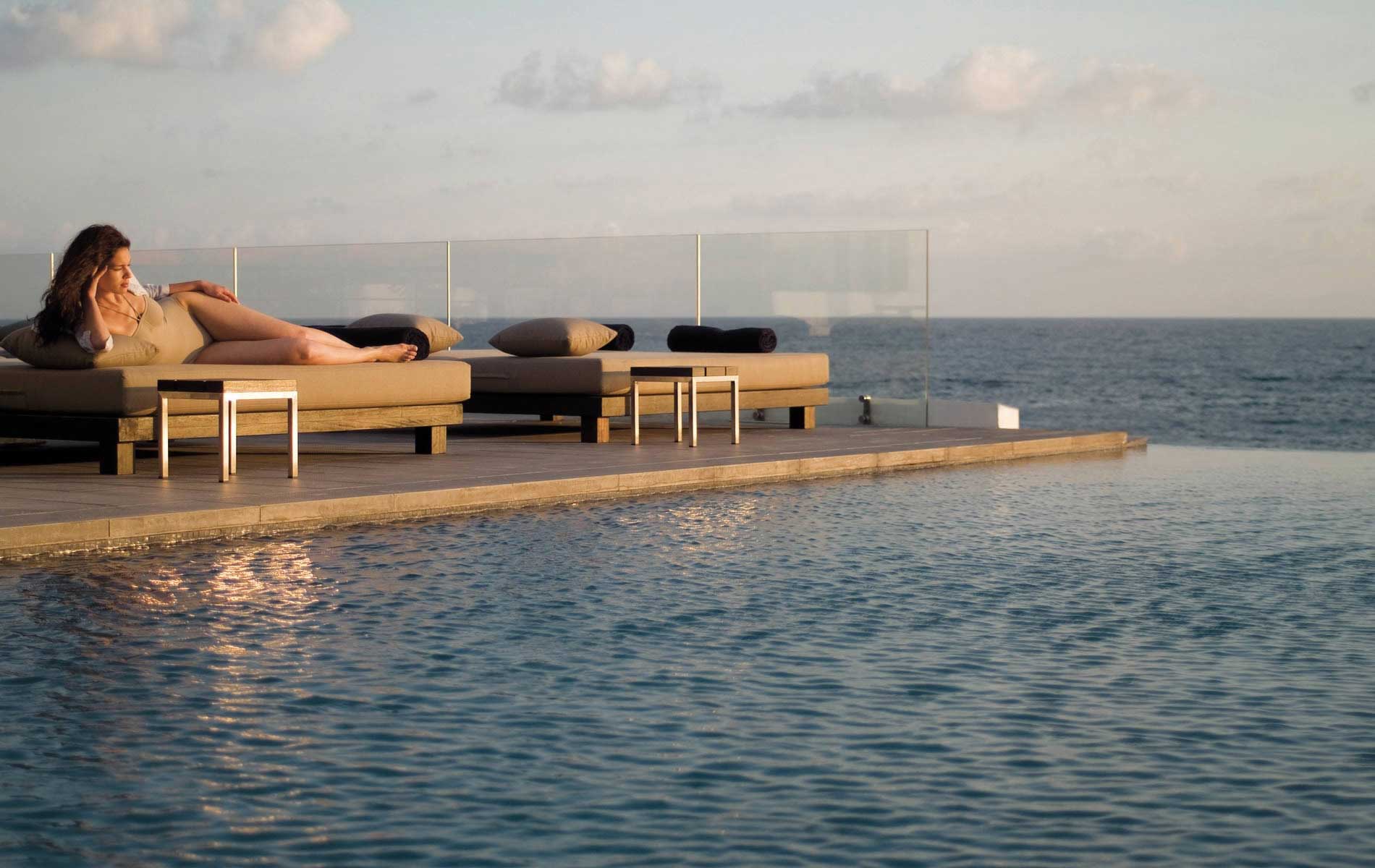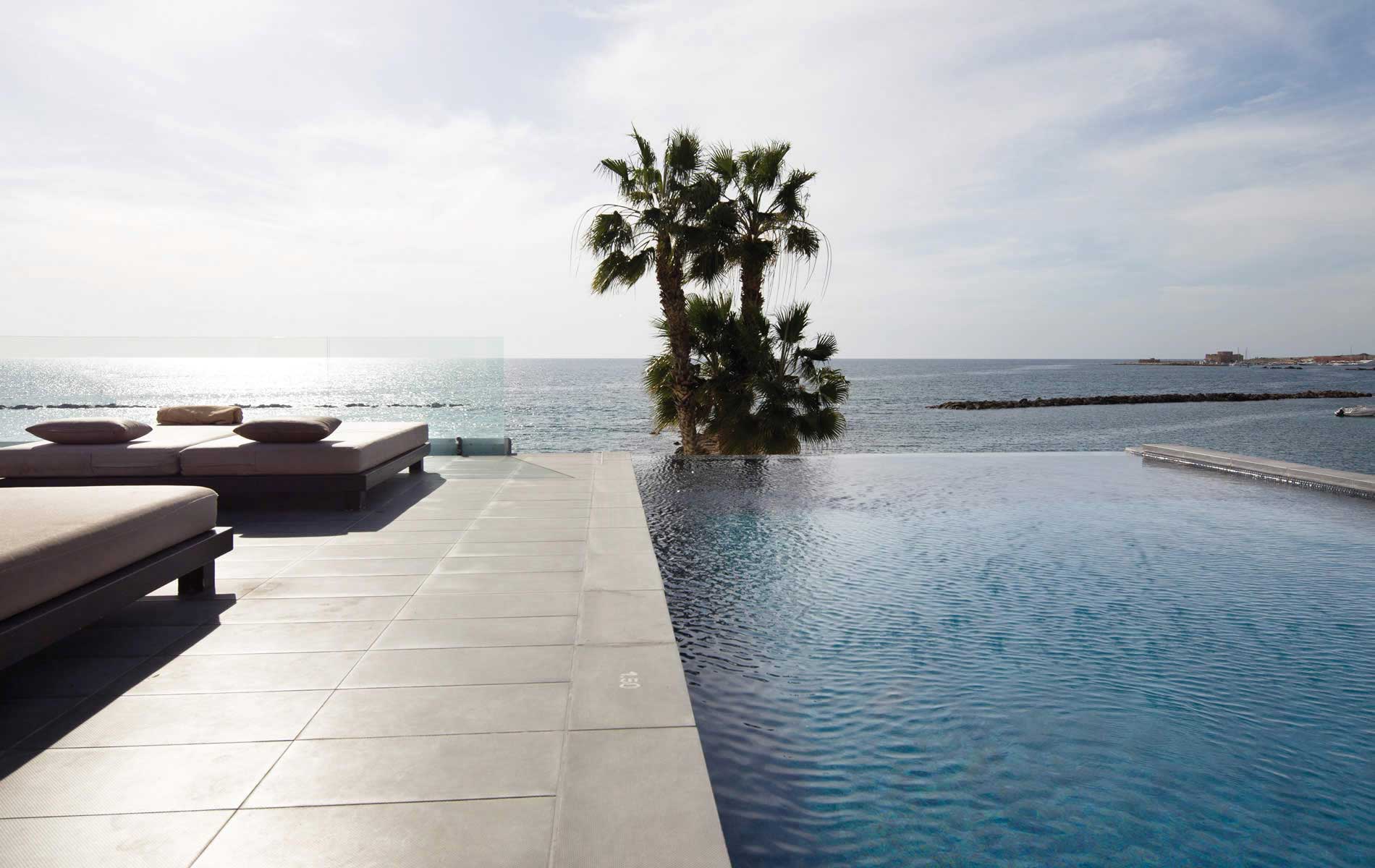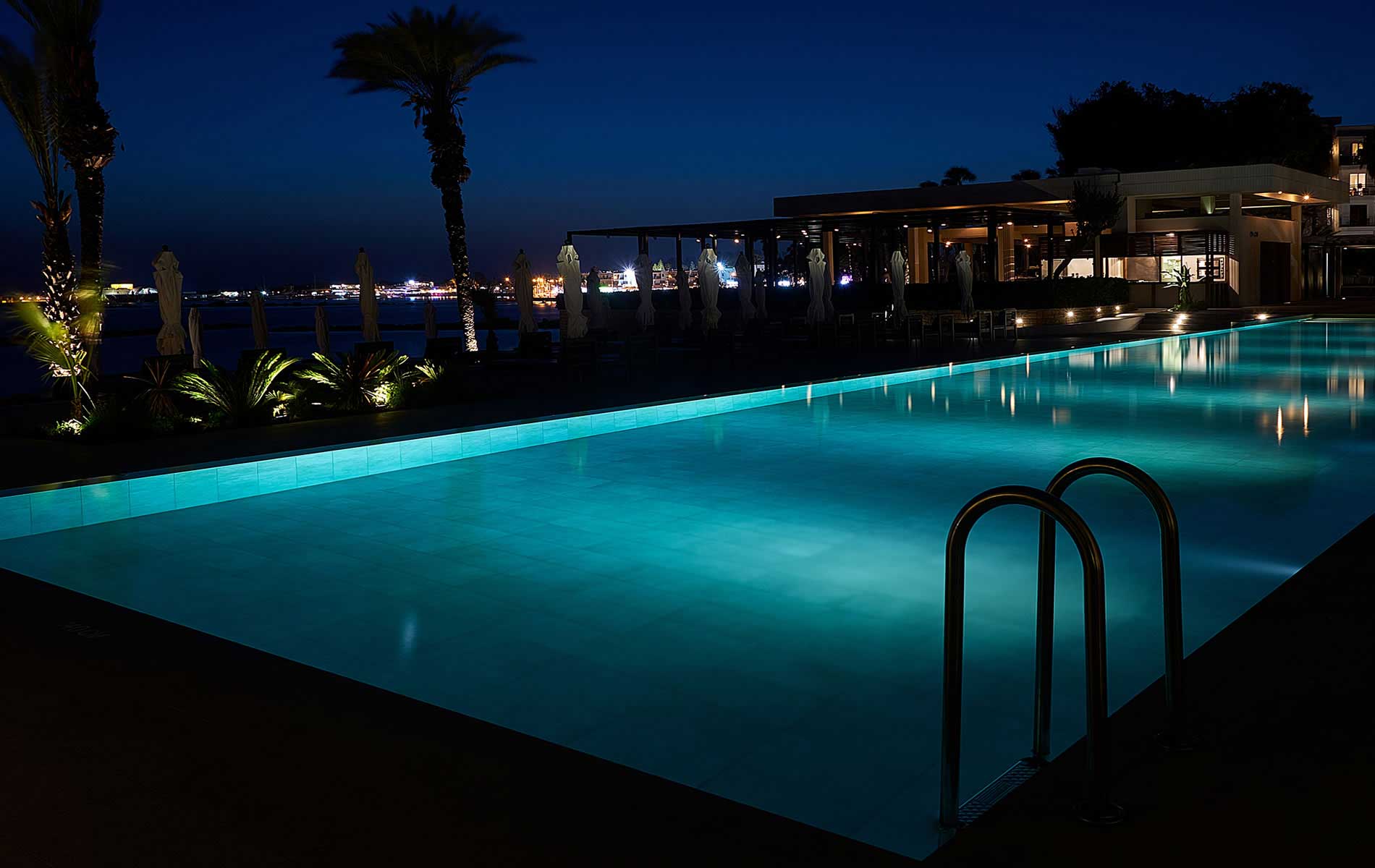 SLEEP LIKE NEVER BEFORE
There's nothing 'ordinary' about anything at the 5* retreat venue in Paphos with bright sun-filled rooms. Sleek accommodation showcasing contemporary luxury paired with sea or garden views. All rooms in cutting-edge artisan furniture, marble bathroom and an easy-breezy vibe. Enjoy a drink on arrival, as well as tea and coffee-making facilities throughout your stay. Amenities include in-room bar, safety deposit box and nightly turndown service.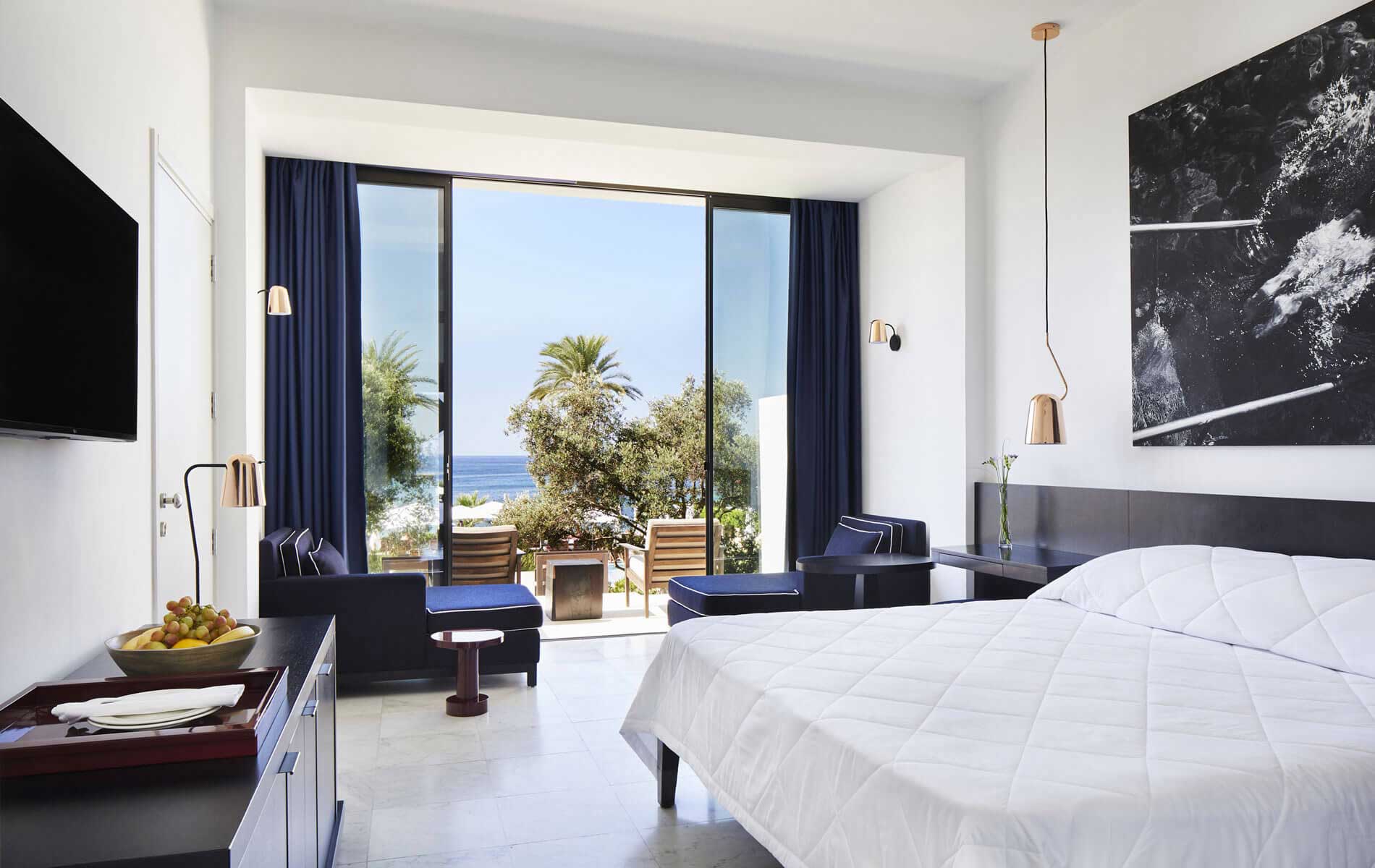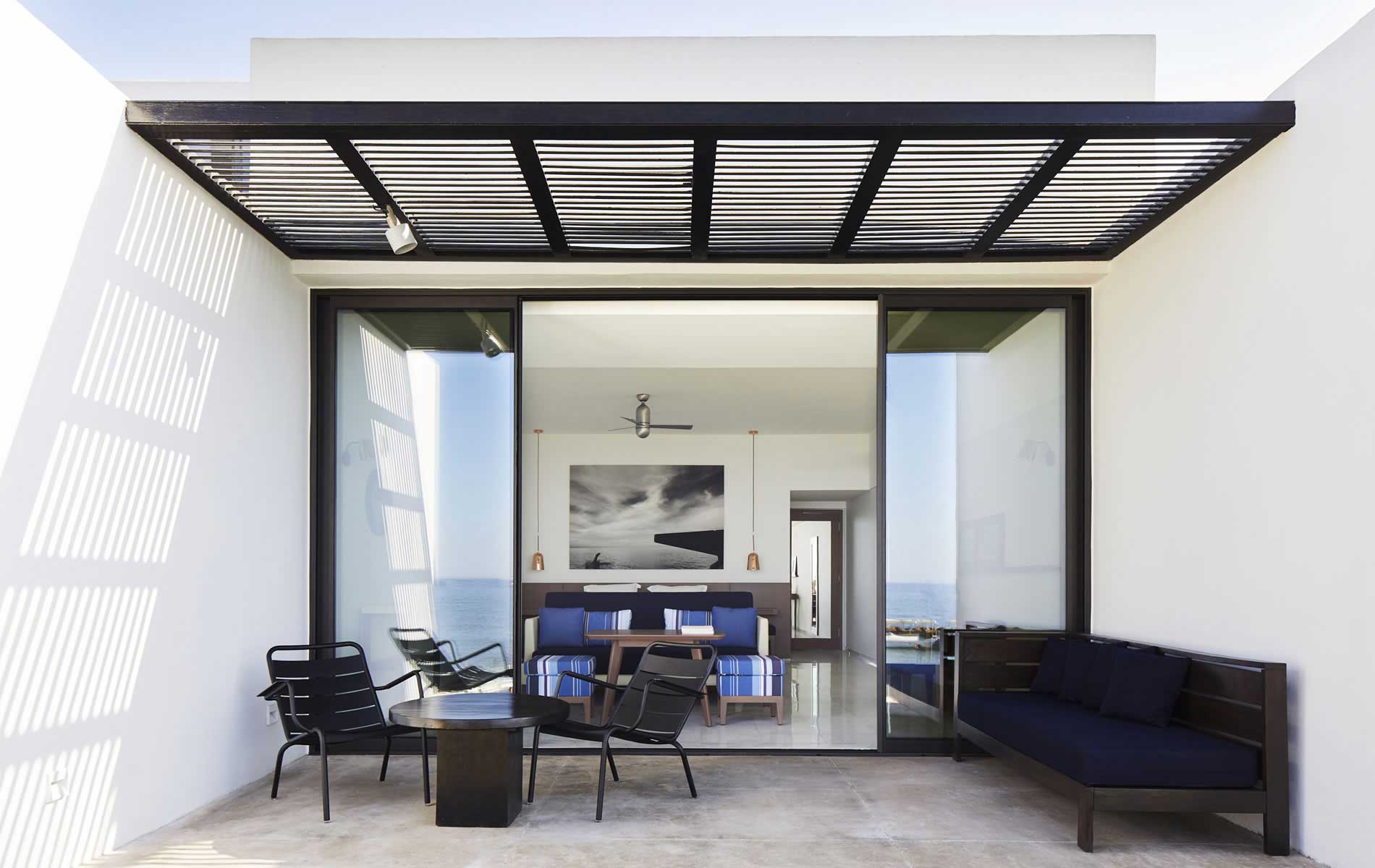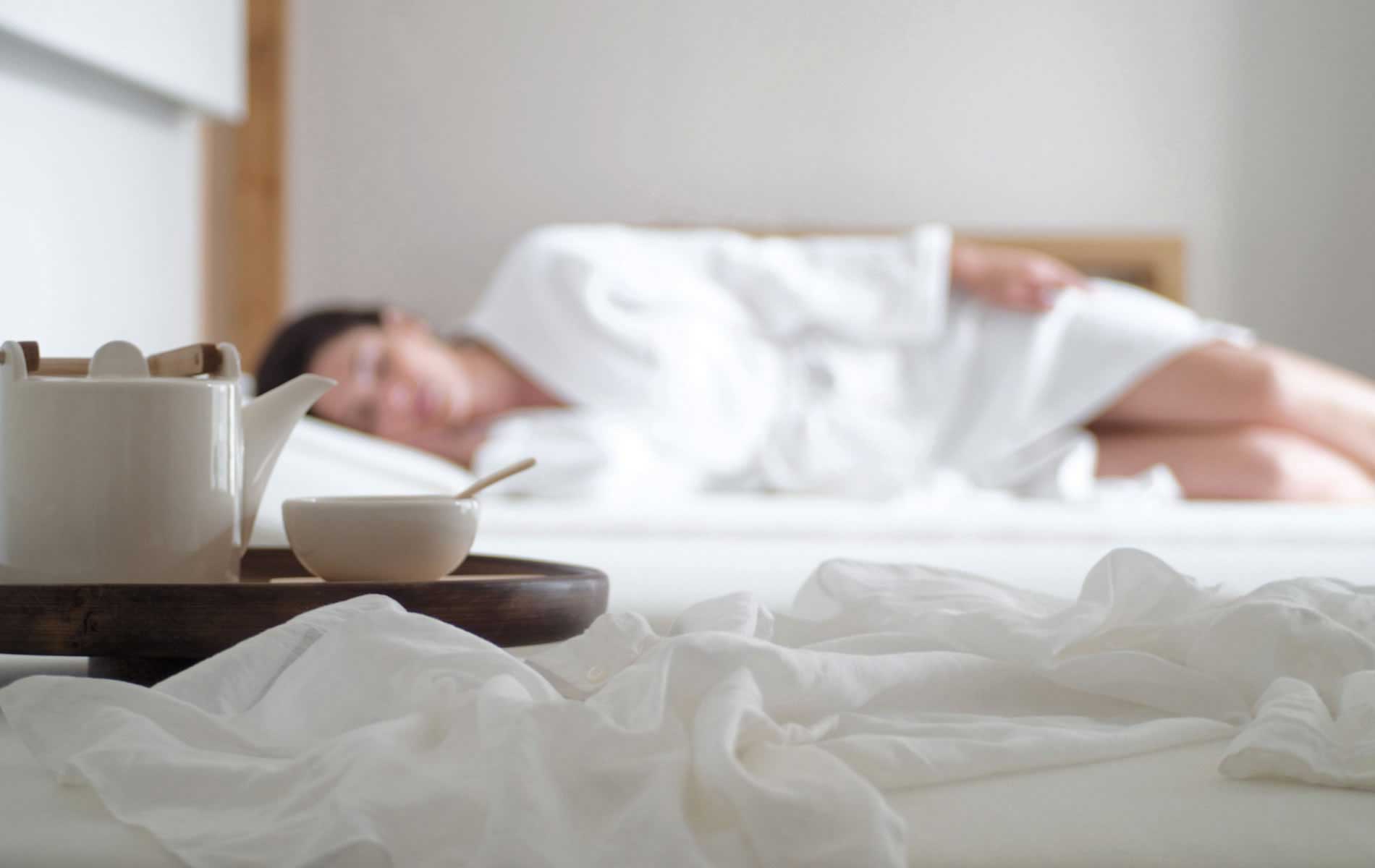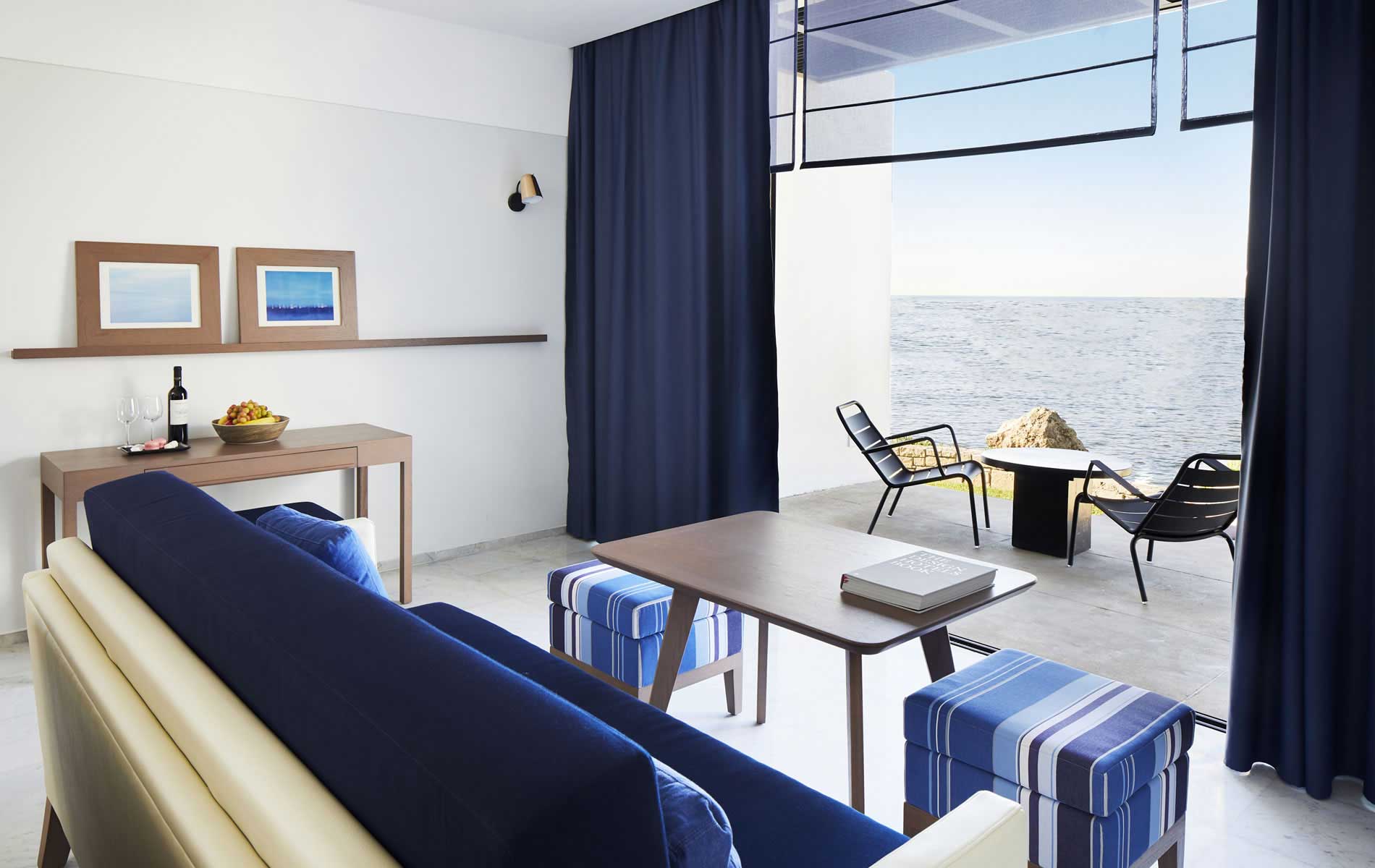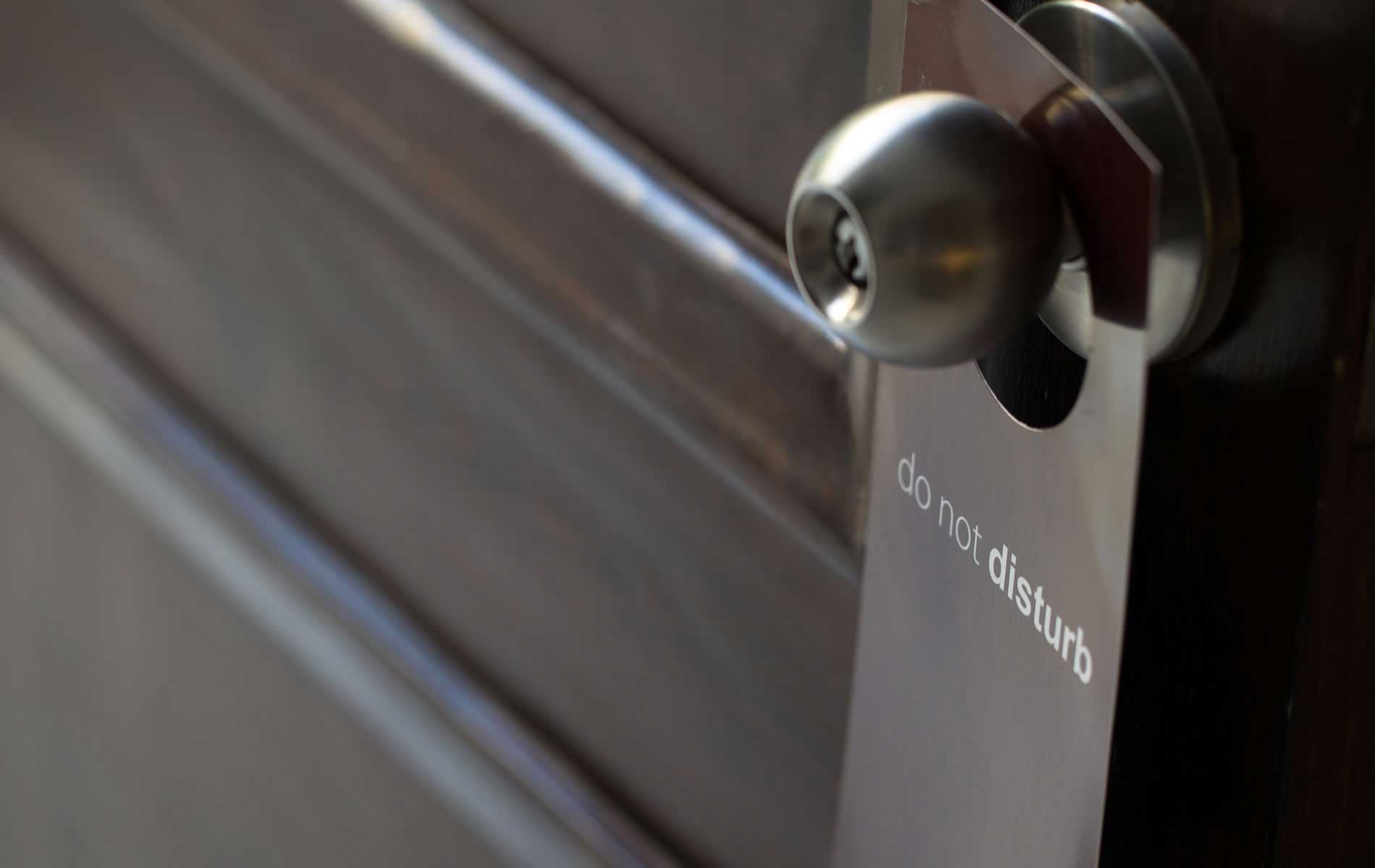 ENJOY 5-STAR FULL BOARD
Cypriots always want to make sure you have enough food to eat, so your retreat package includes a buffet option for breakfast and dinner, as well as daily lunch a la carte by the beach restaurant. Perfect to try a little of everything across buffet and theme night selections from seasonal local produce and Cypriot pastries to Asian specialities and European classics. Also perfect for families, there are kid items available as well as vegetarian and vegan.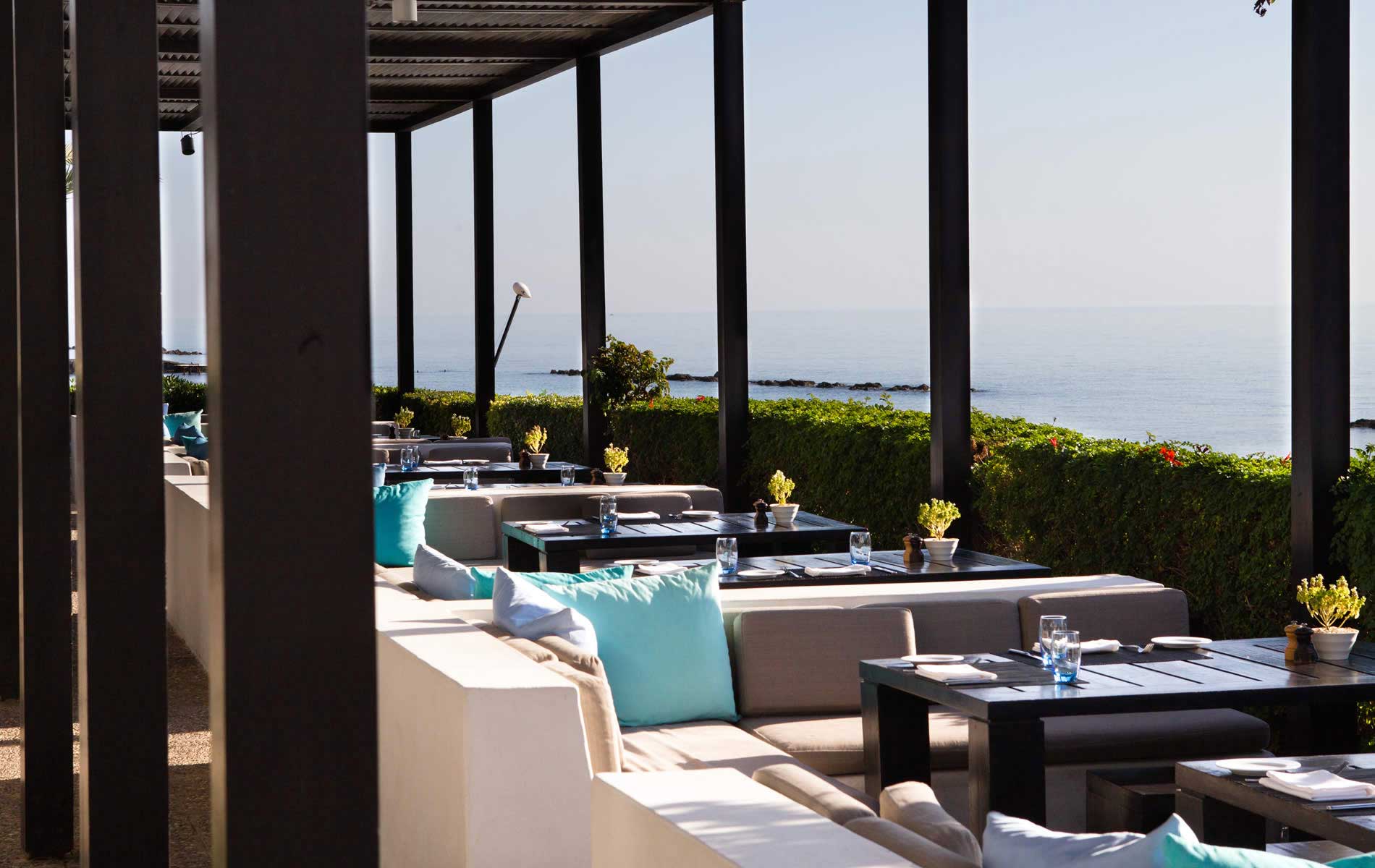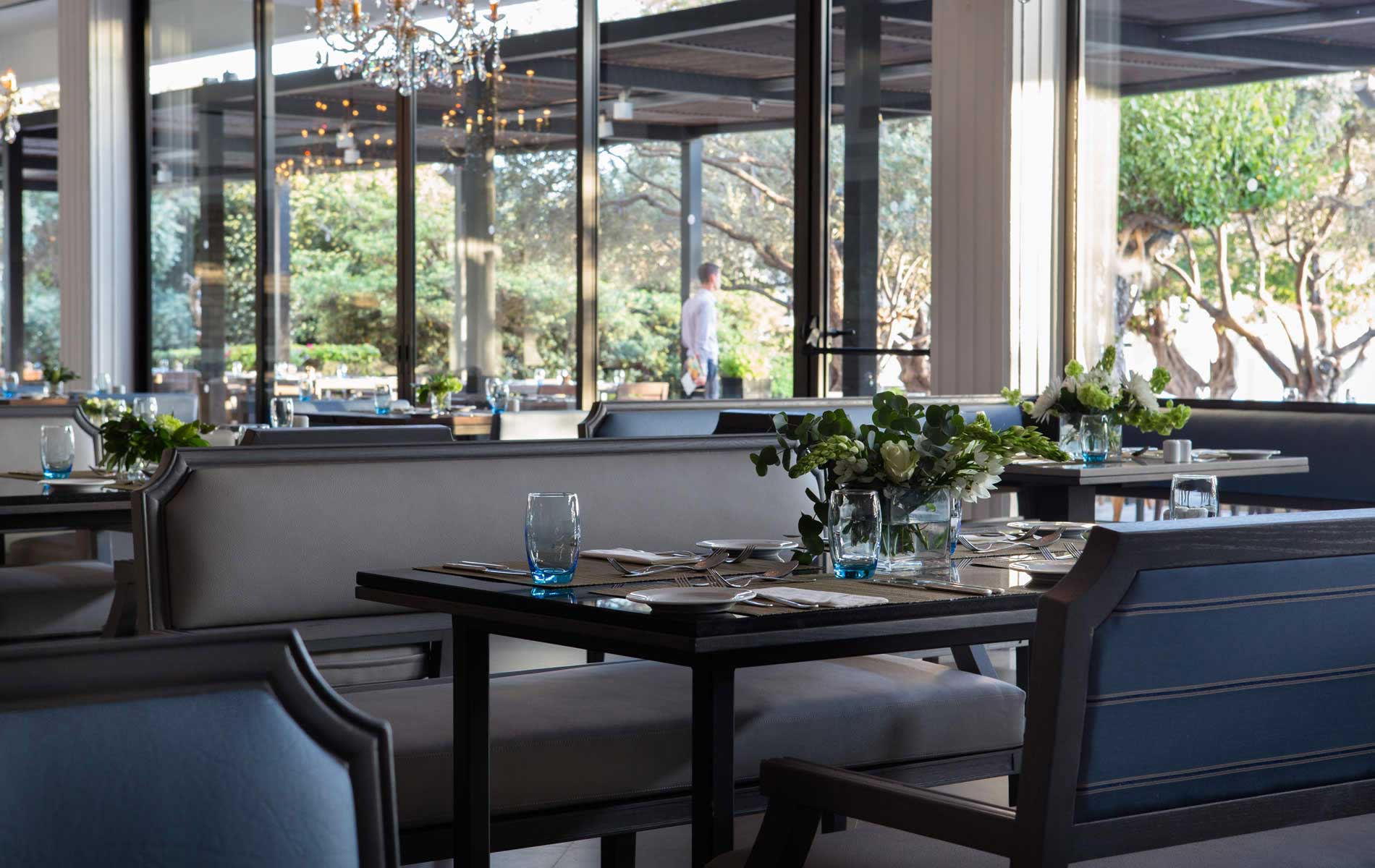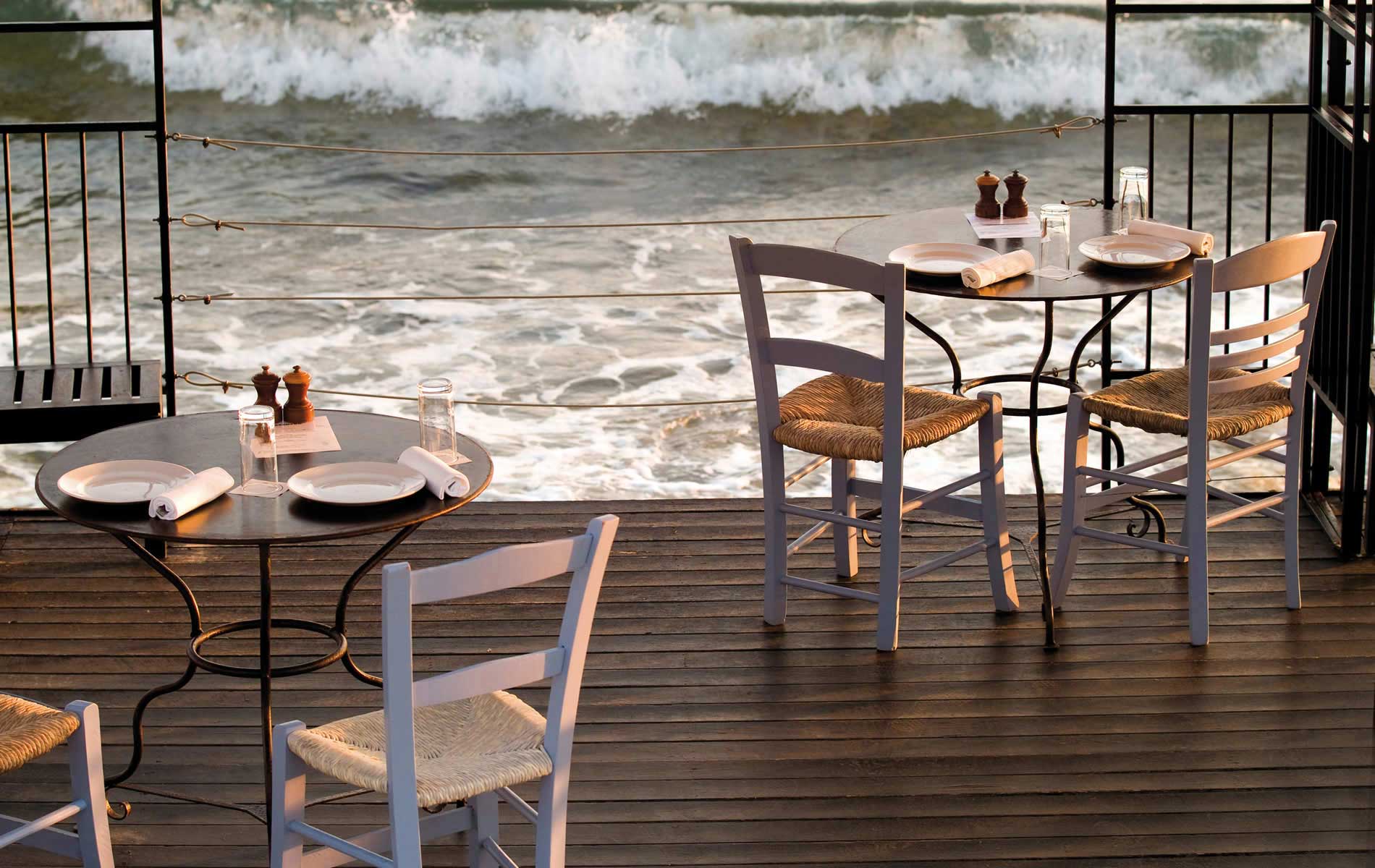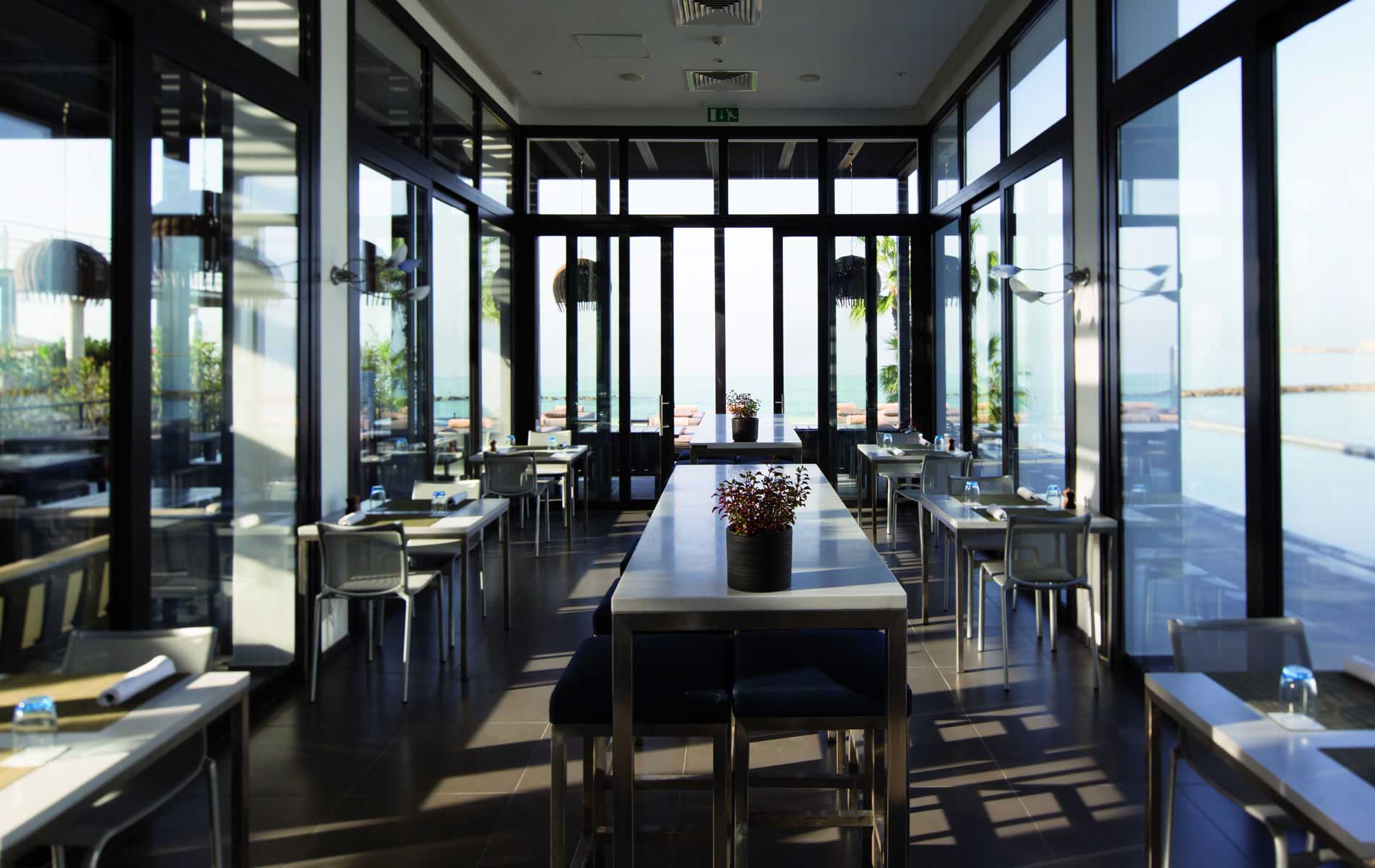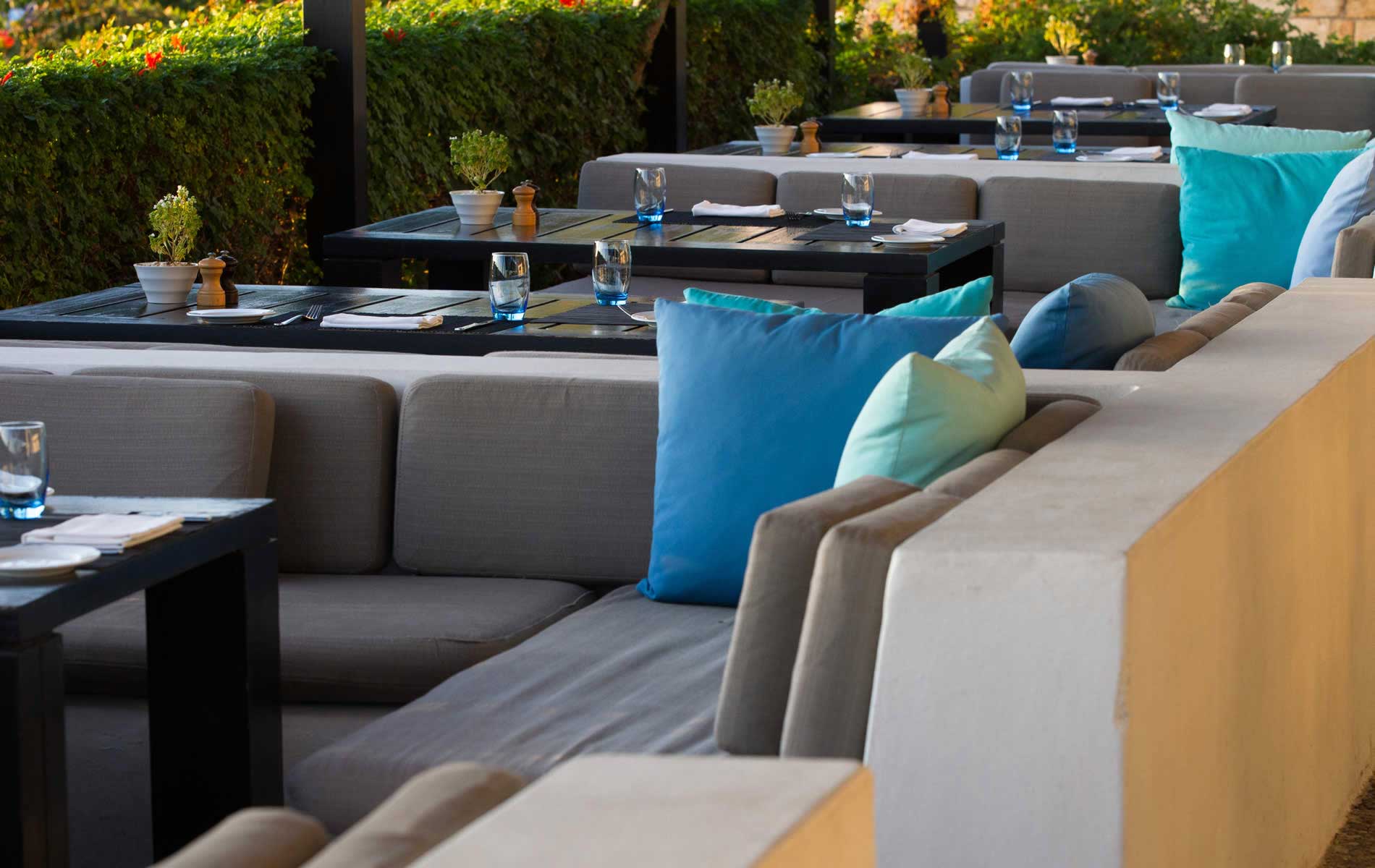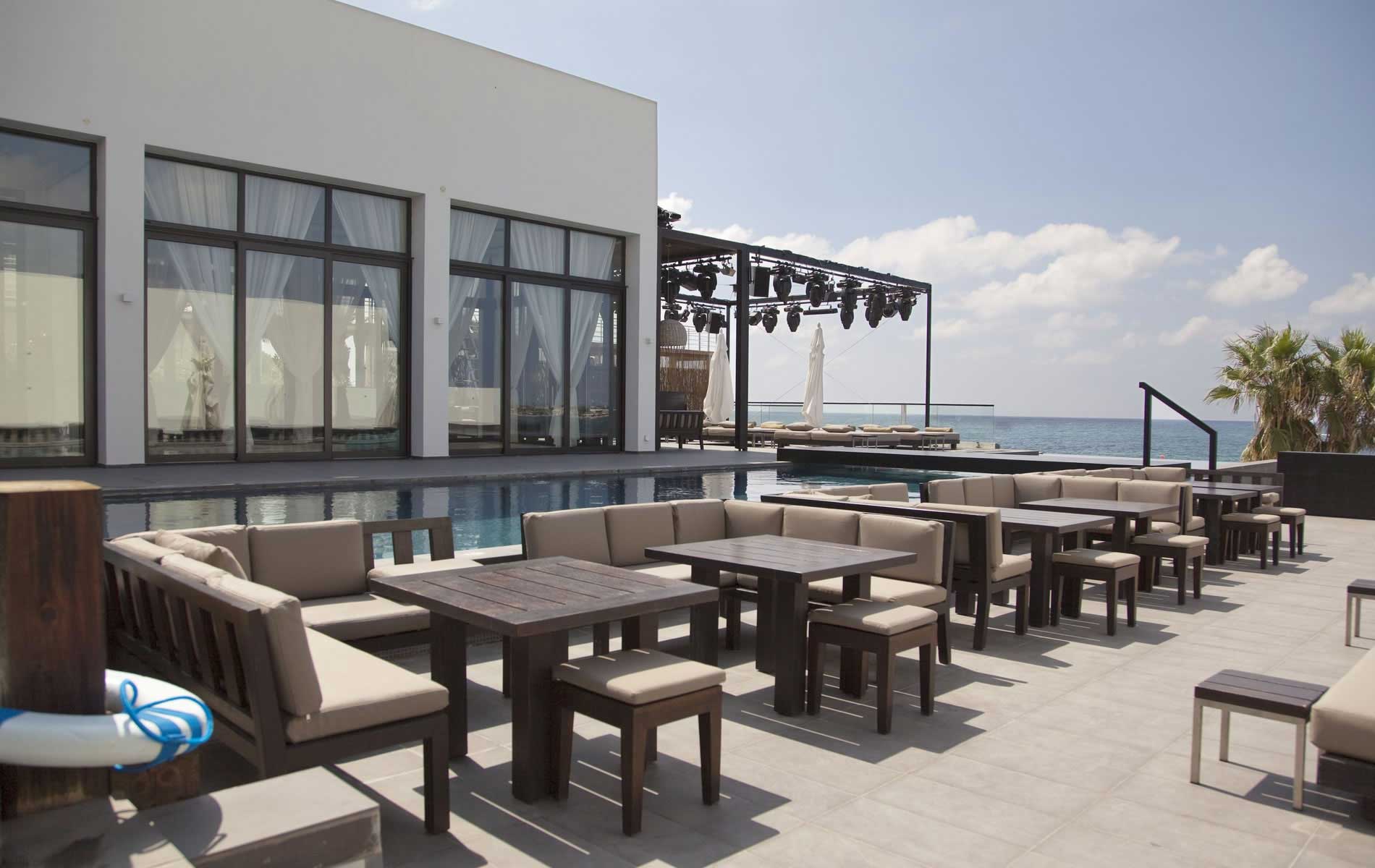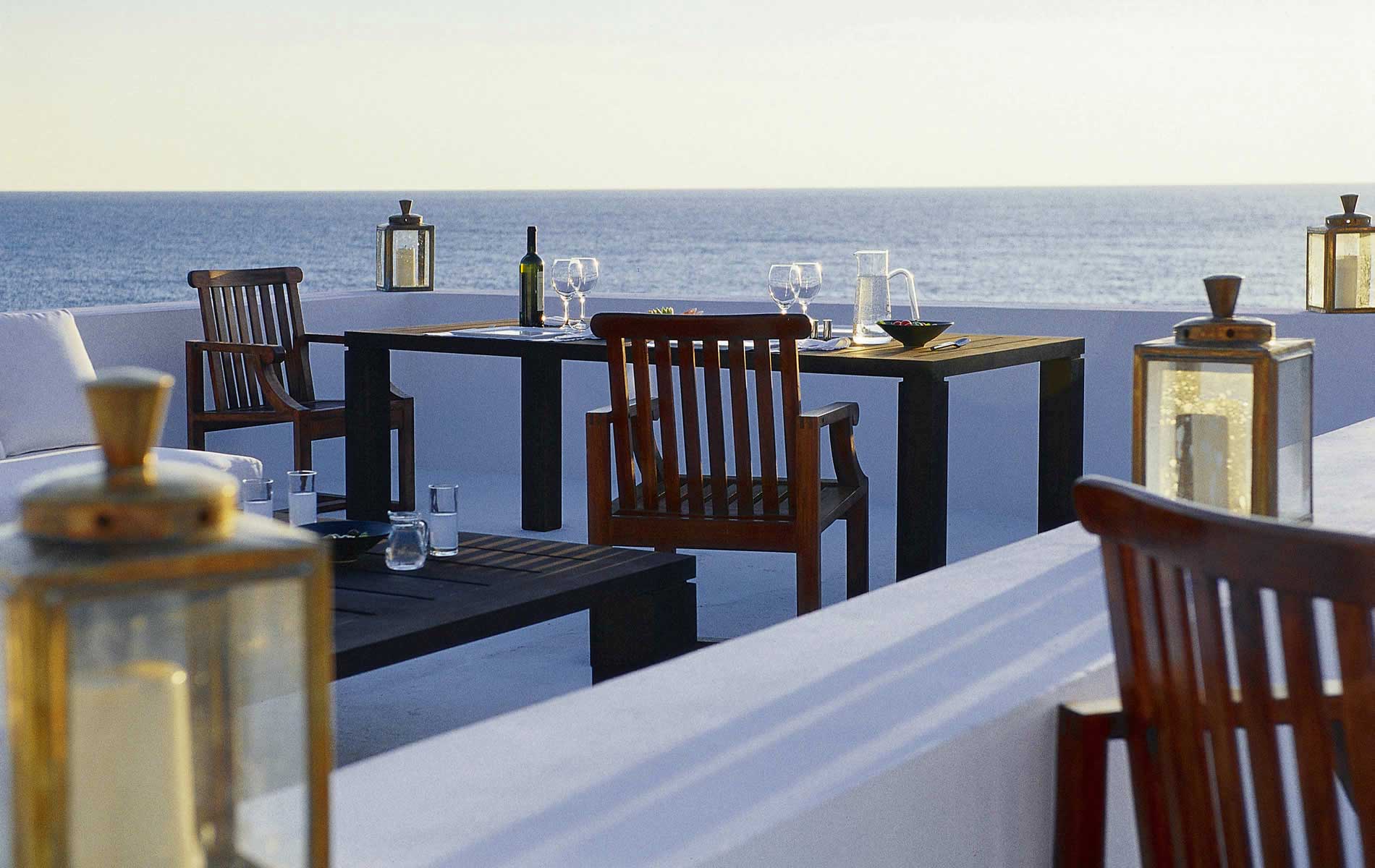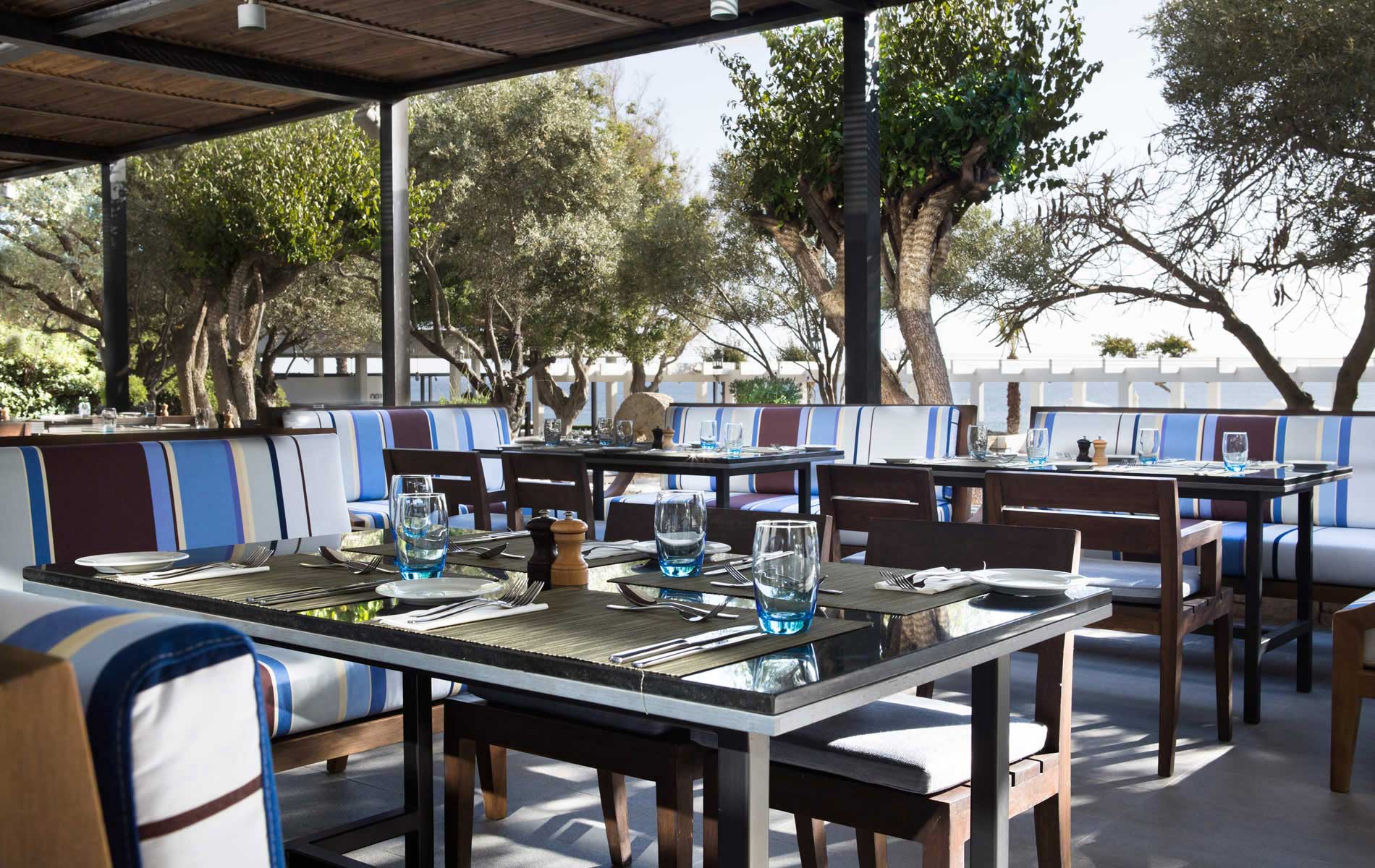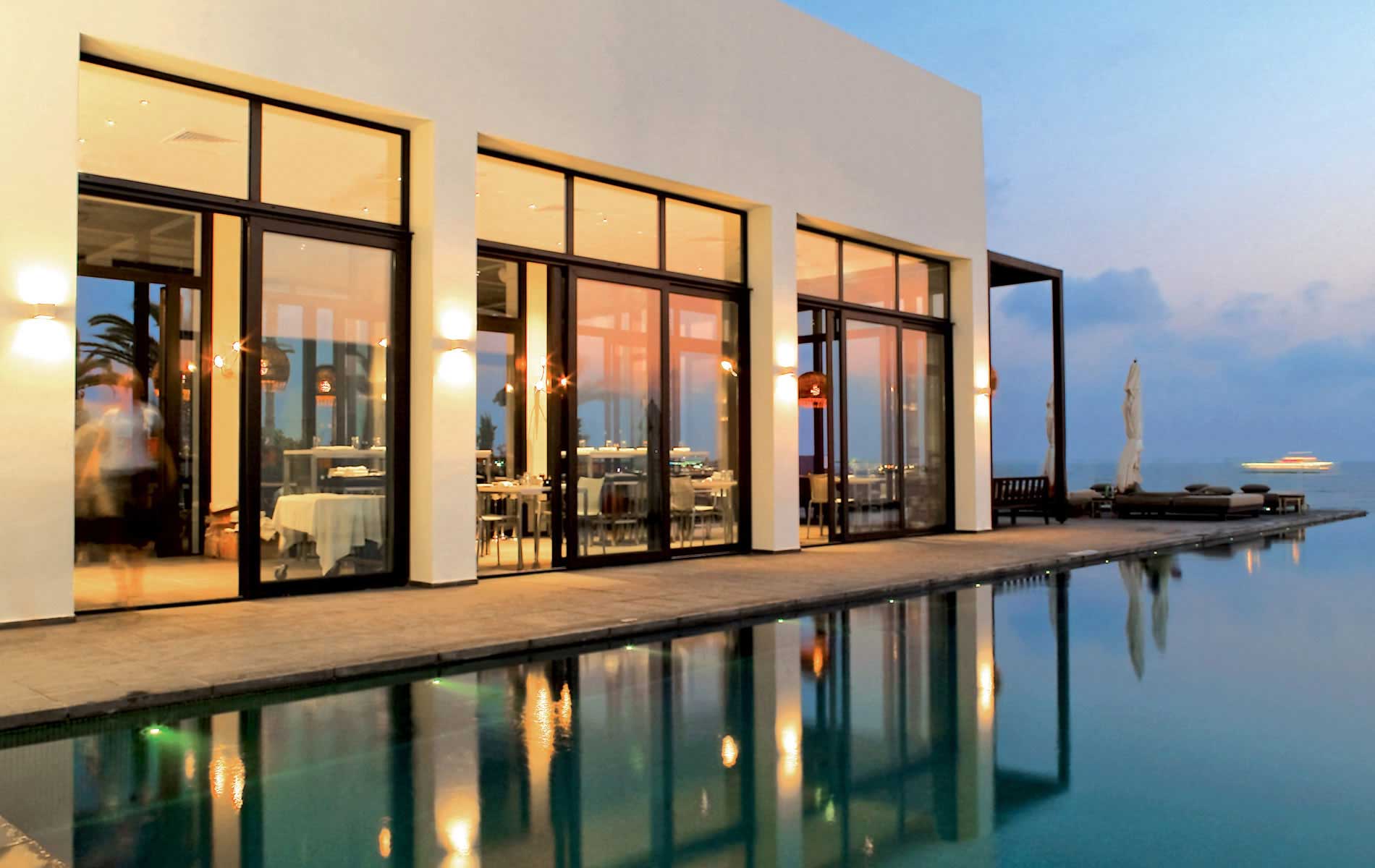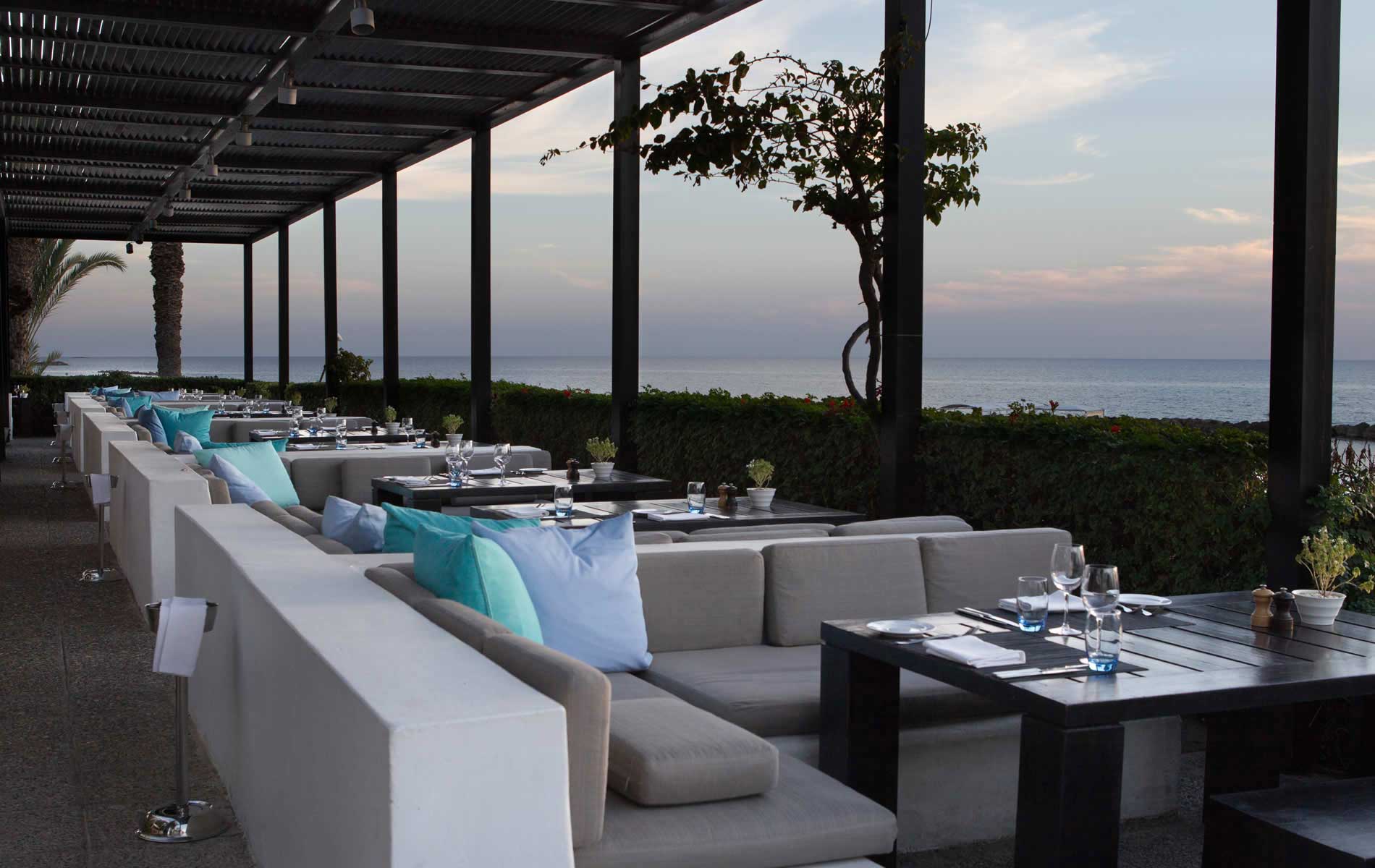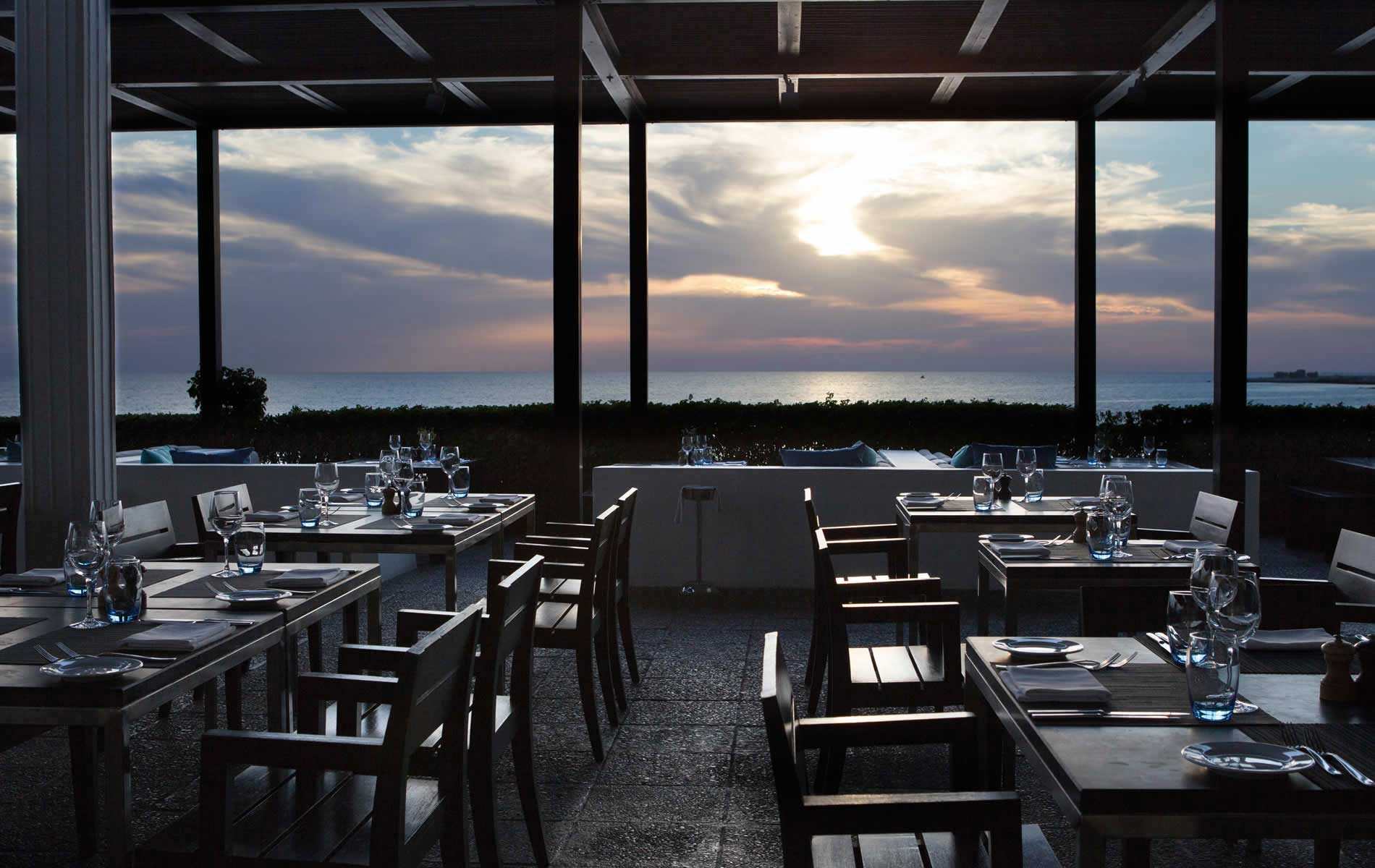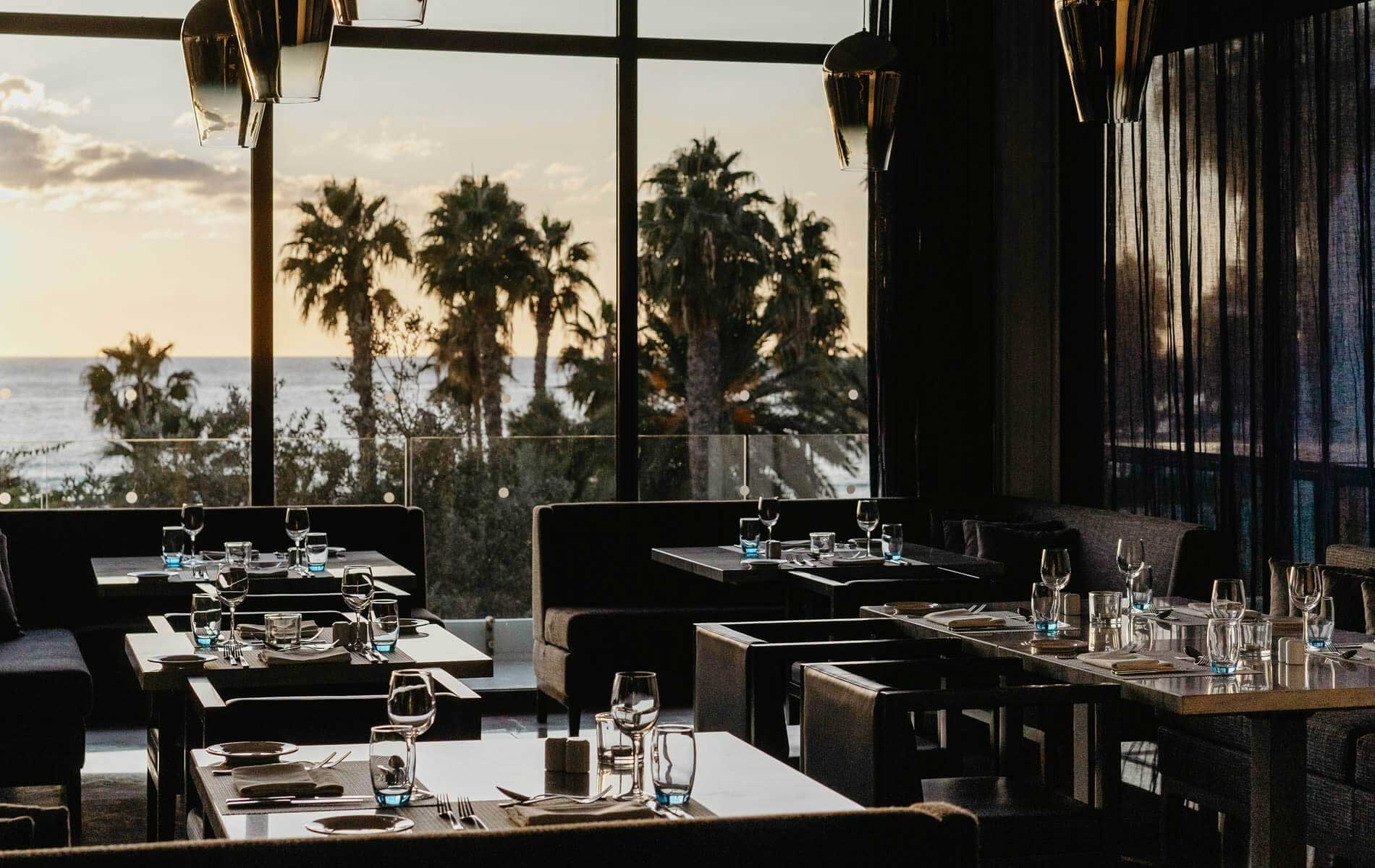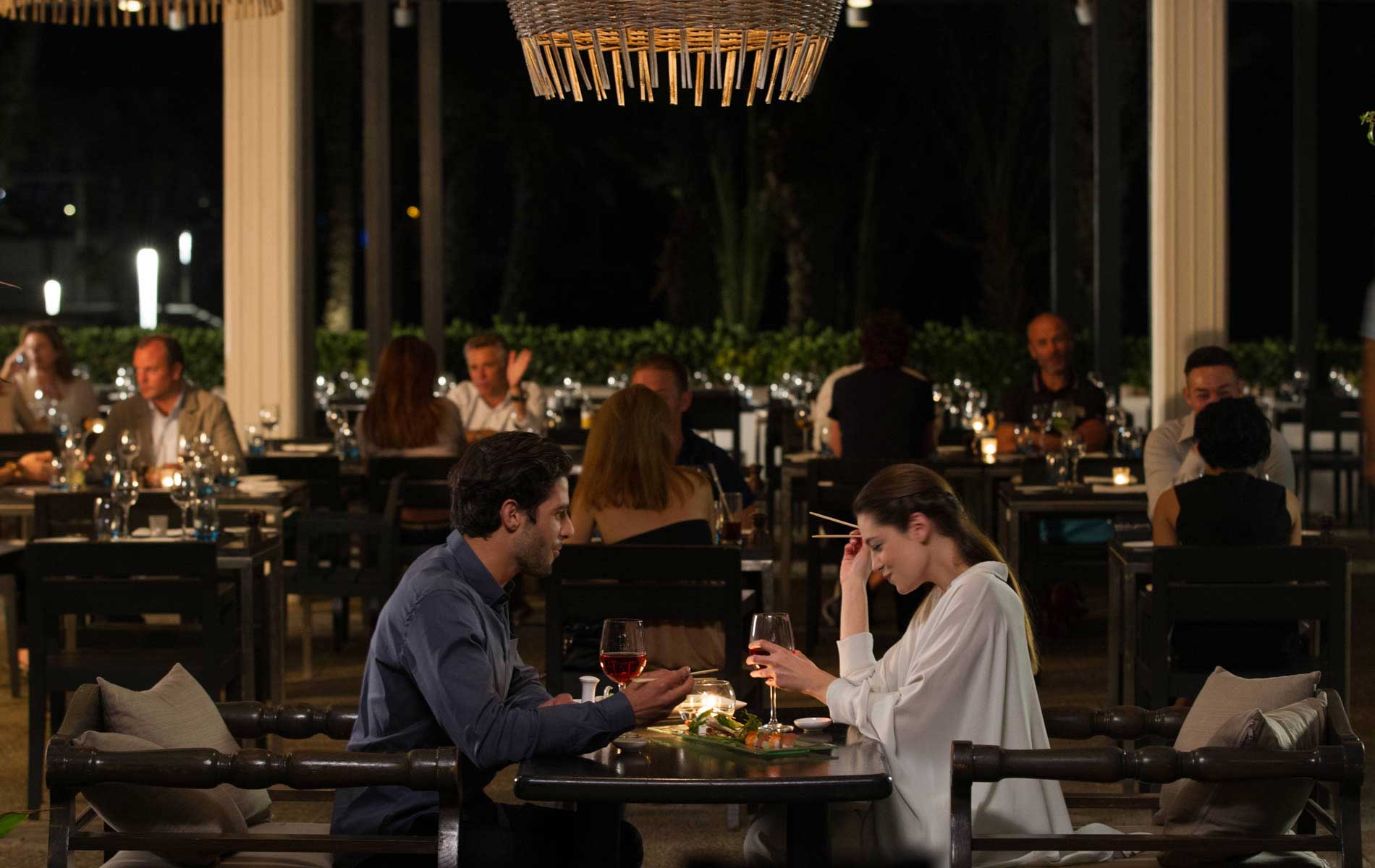 INDULGE IN MEDITERRANEAN CUISINE
One of the joys of being on holiday is being able to choose different types of authentic food from the local region. There are food options throughout the hotel so you can eat what you want, when and where you want, including vegetarian and vegan. Exciting, modern cuisine that is as sophisticated as it is seductive.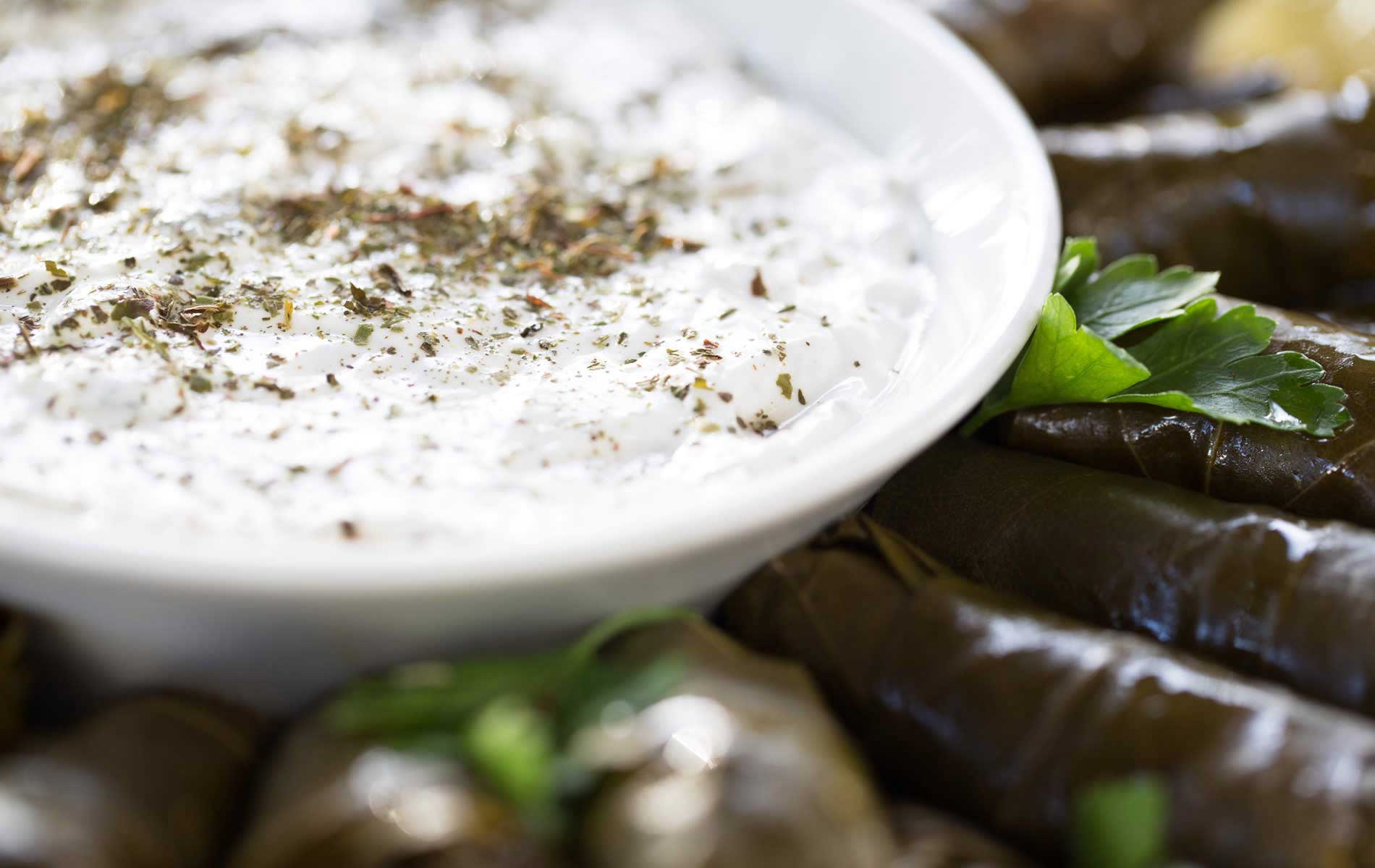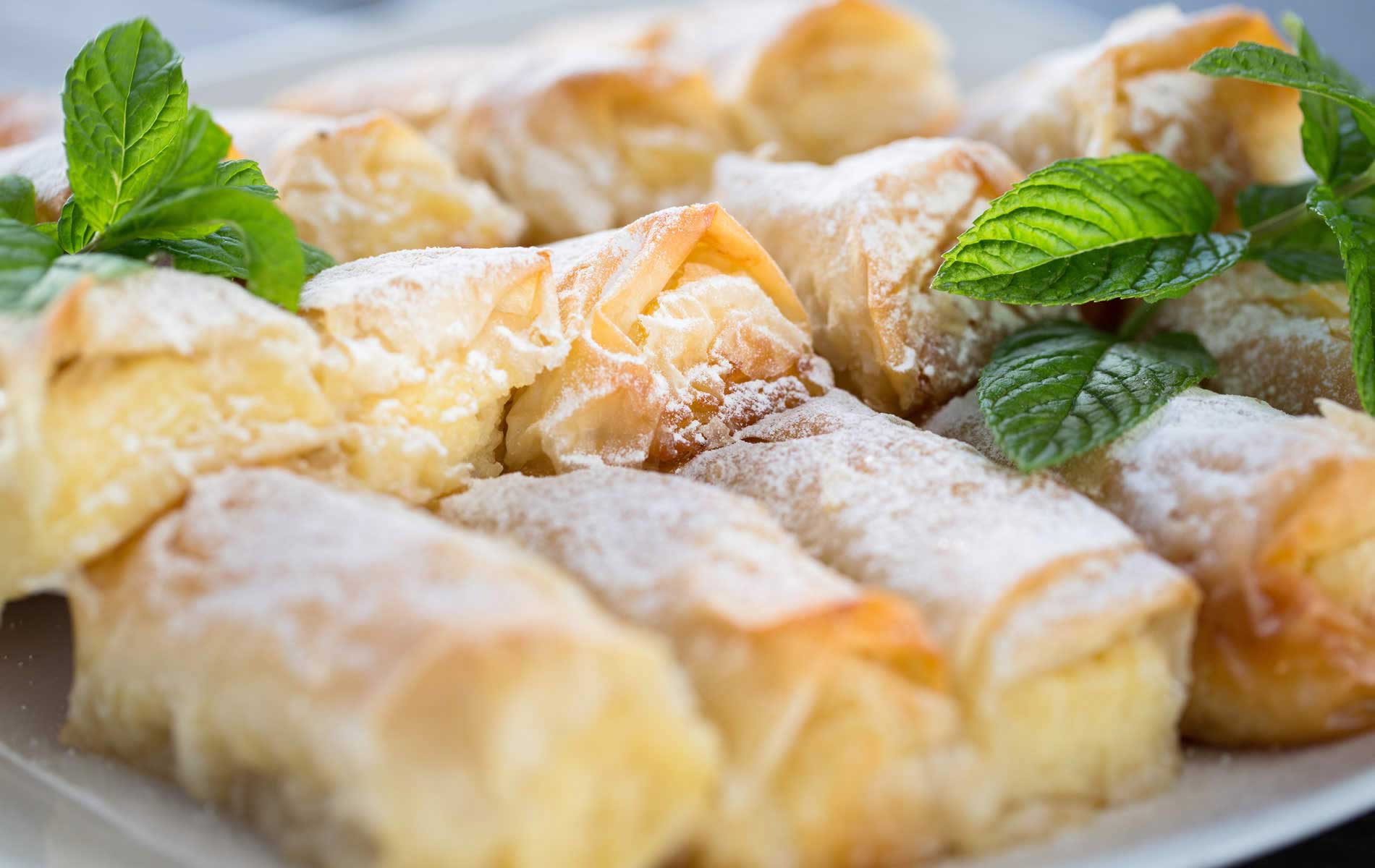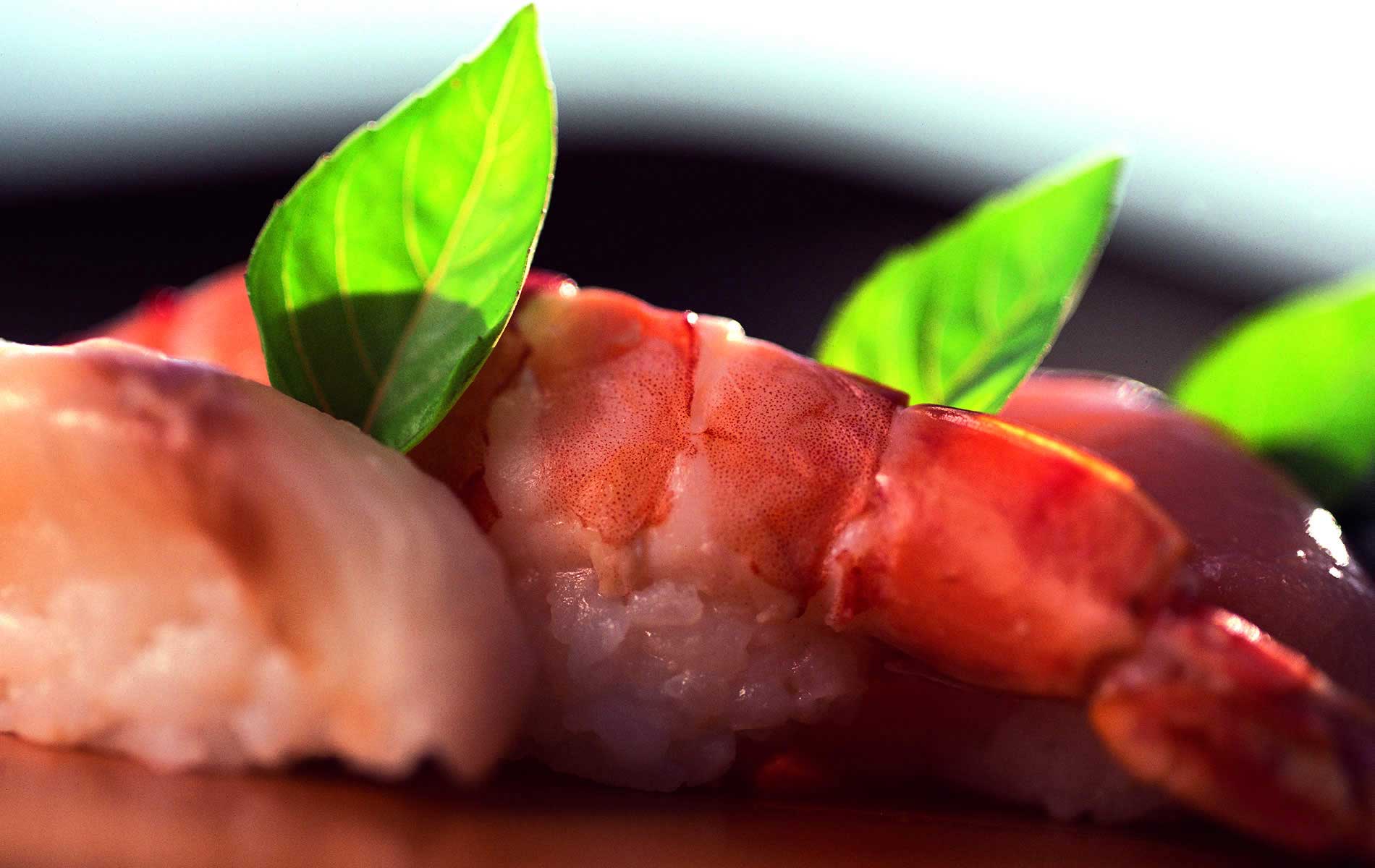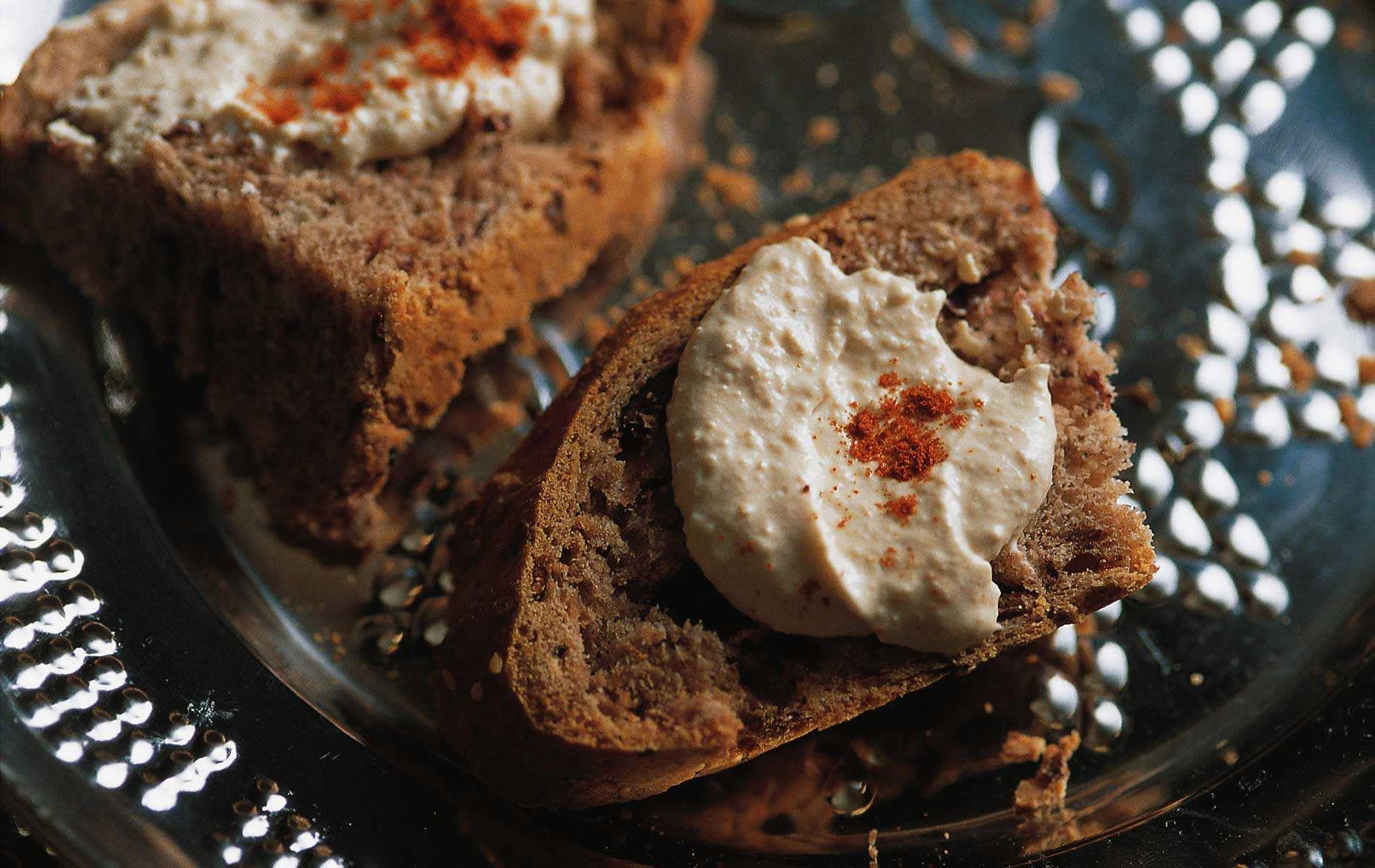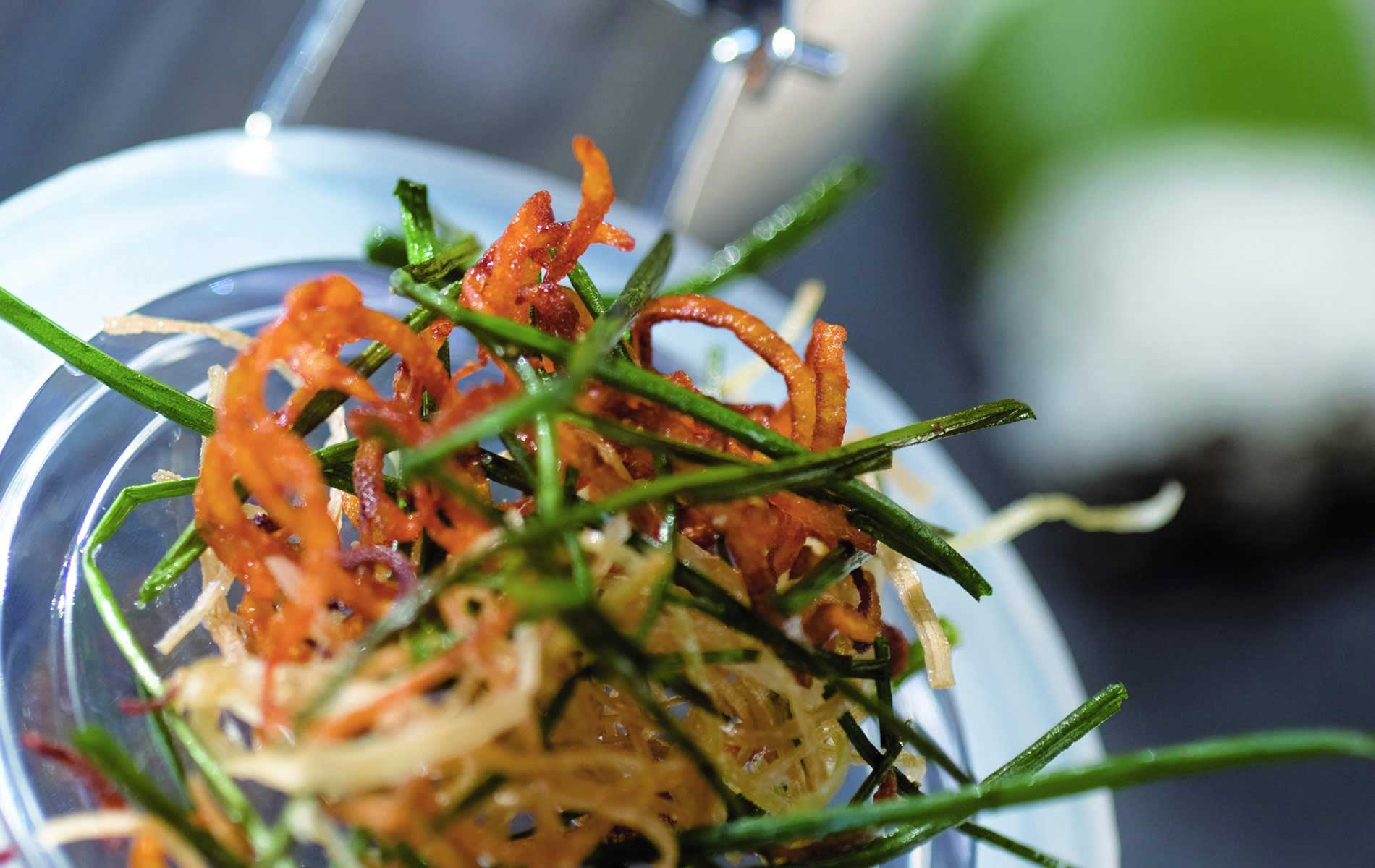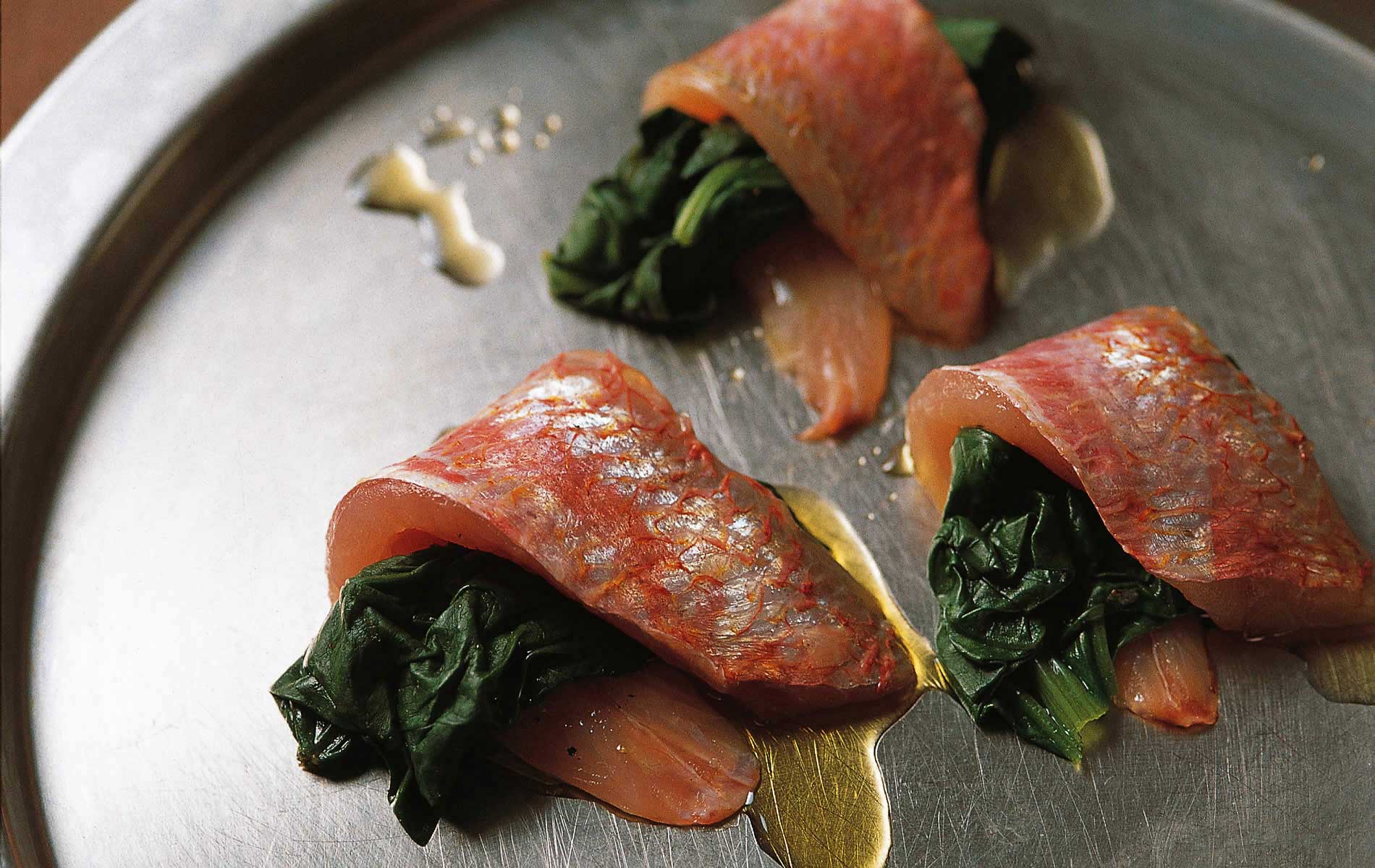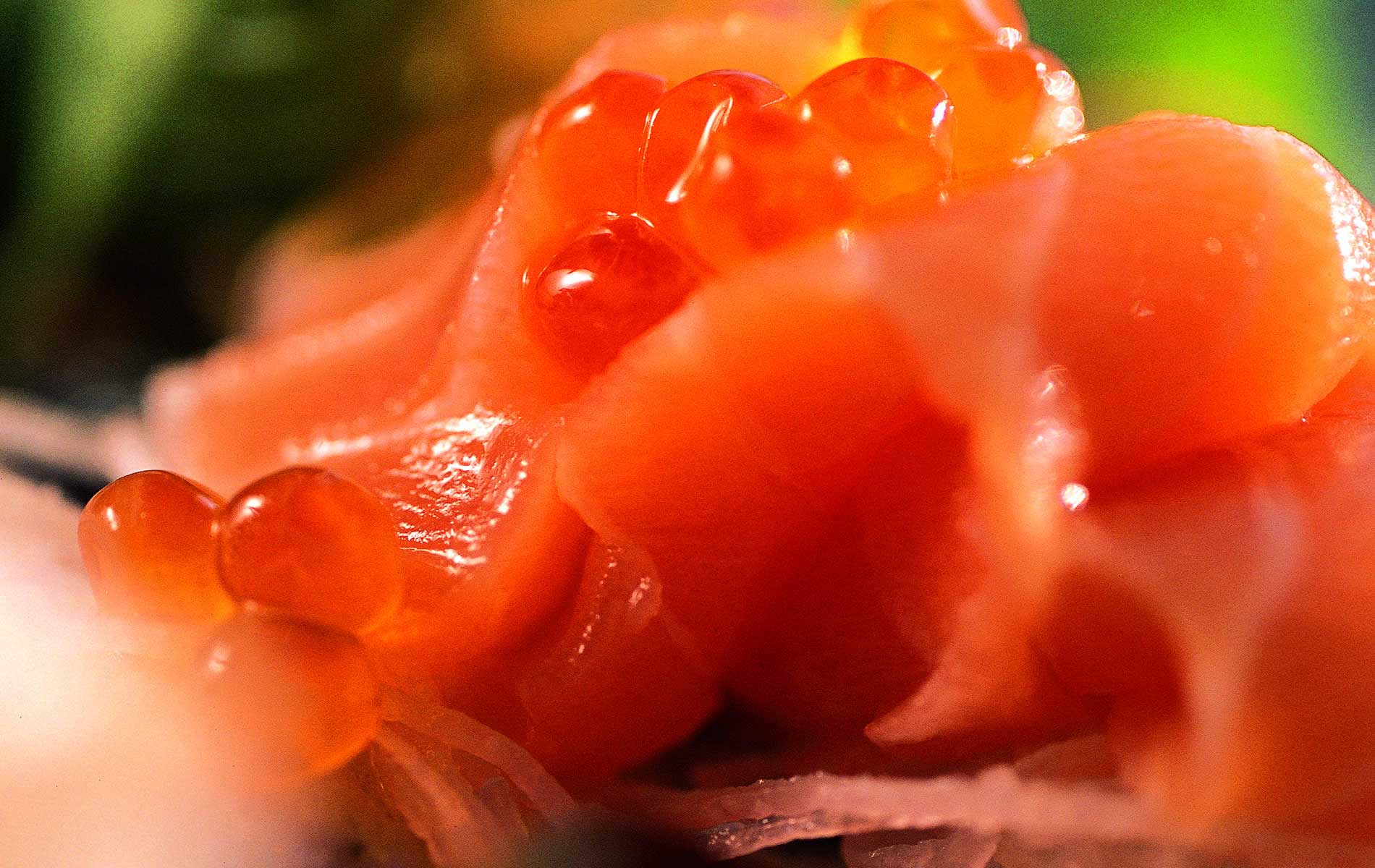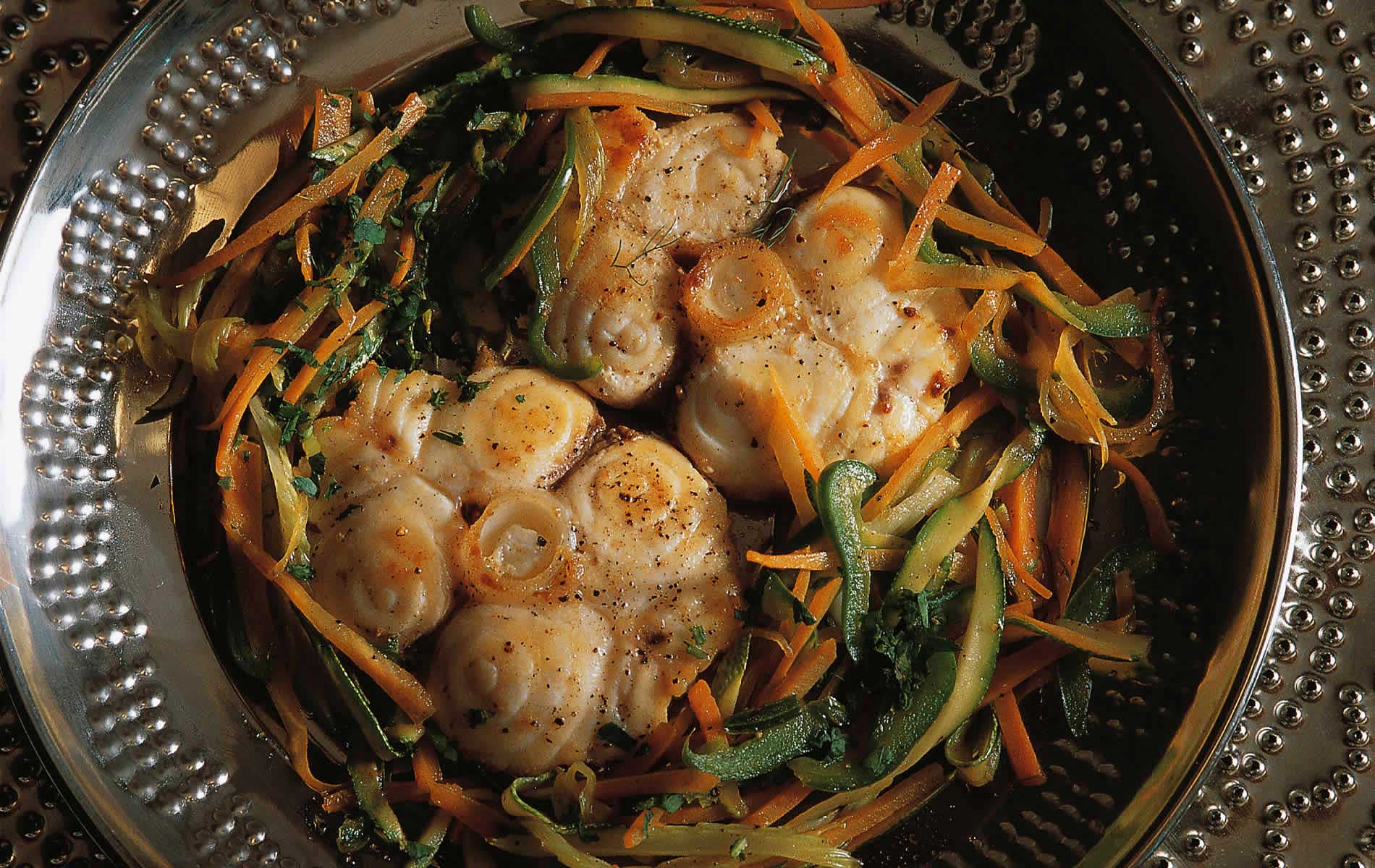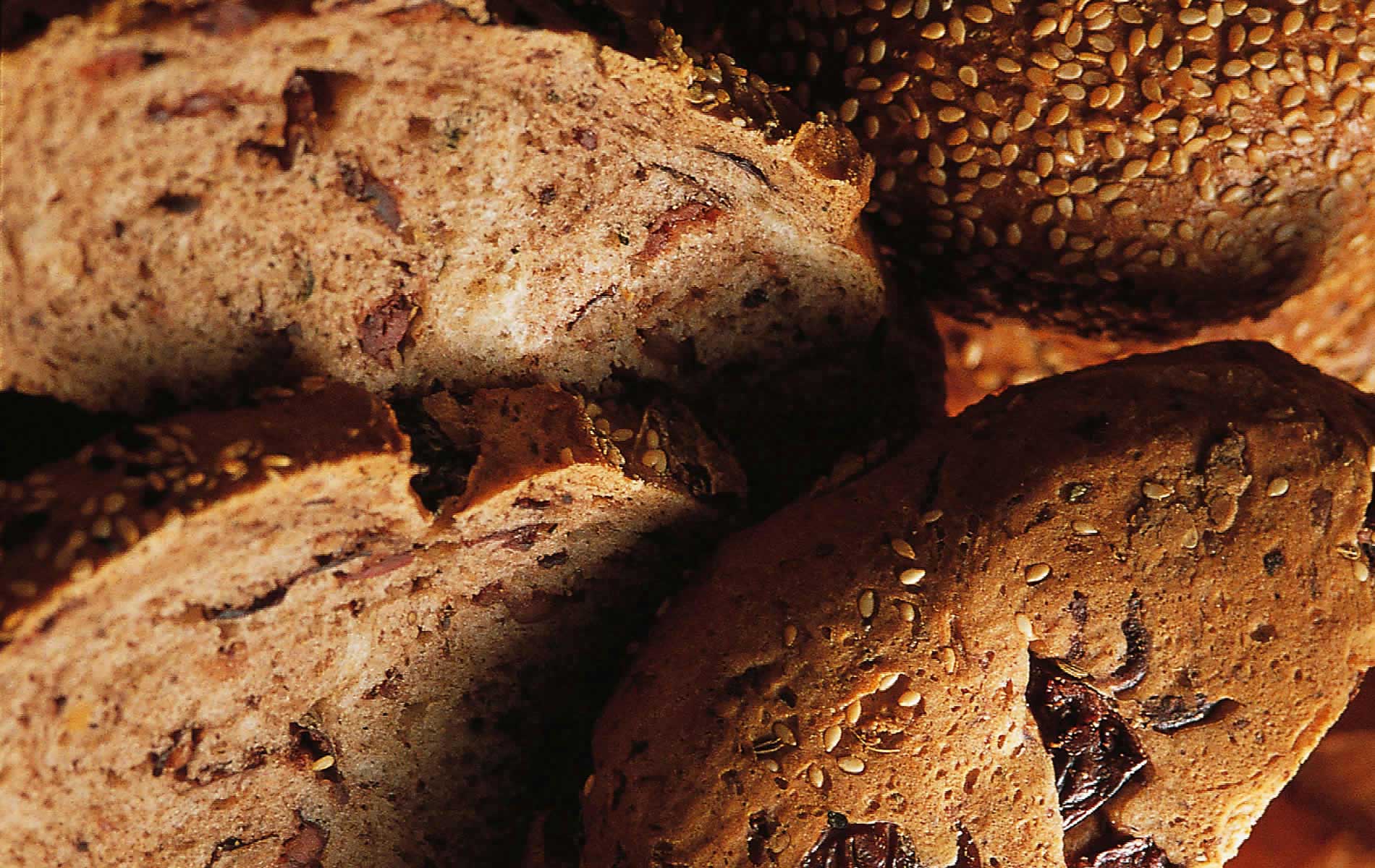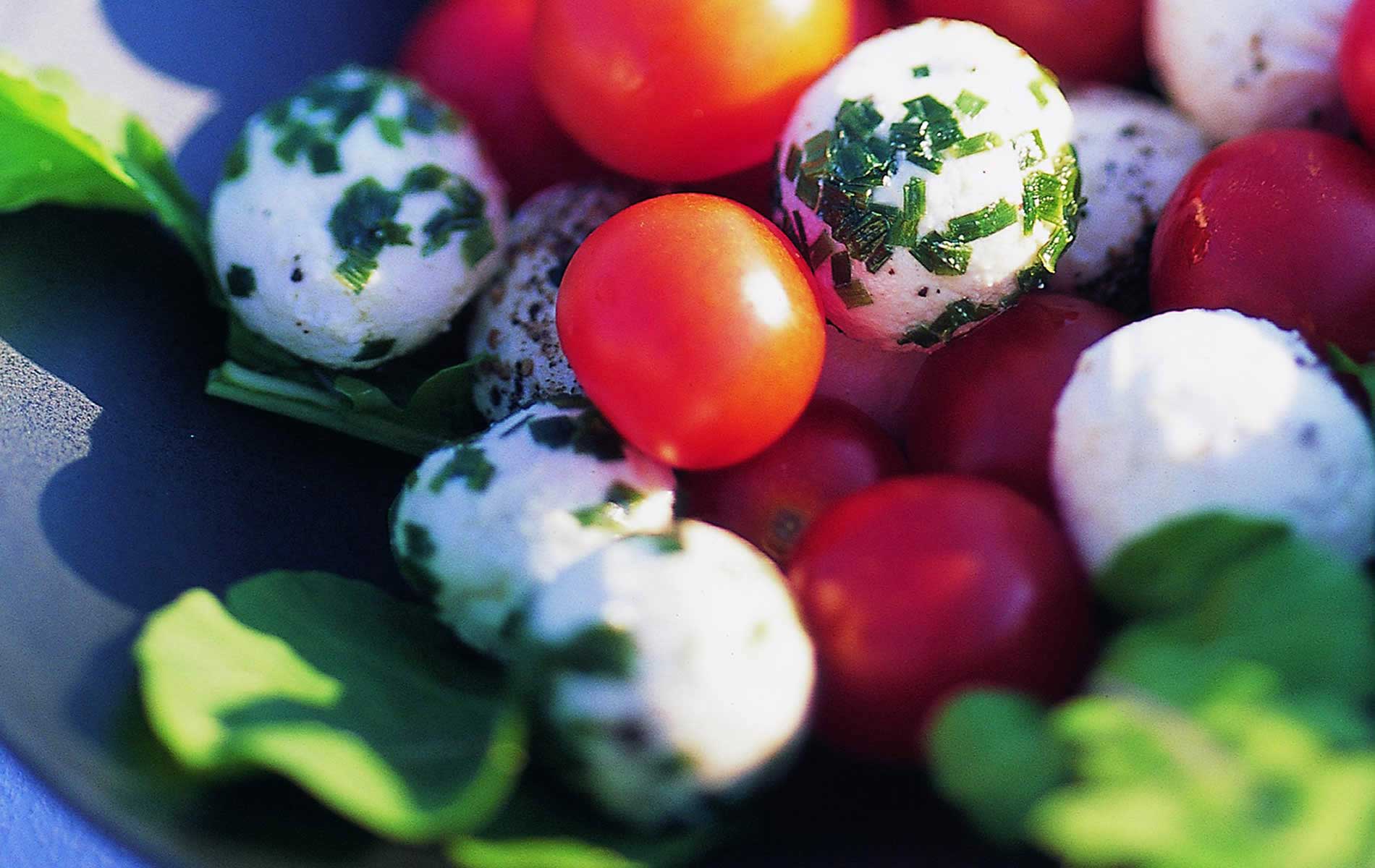 GRAB A SUNNY DRINK
Think about Greek flavours beneath flowering pergolas… Add a glass of ouzo and eclectic entertainment at the seafront taverna. Enjoy a fine selection of non-alcoholic drinks as as well as cocktails and a series of carefully selected wines, both Cypriot and international to best complement the dishes on offer. Whatever you are drinking, become mesmerised on spectacular views watching the sunset from terraces laced throughout your retreat setting.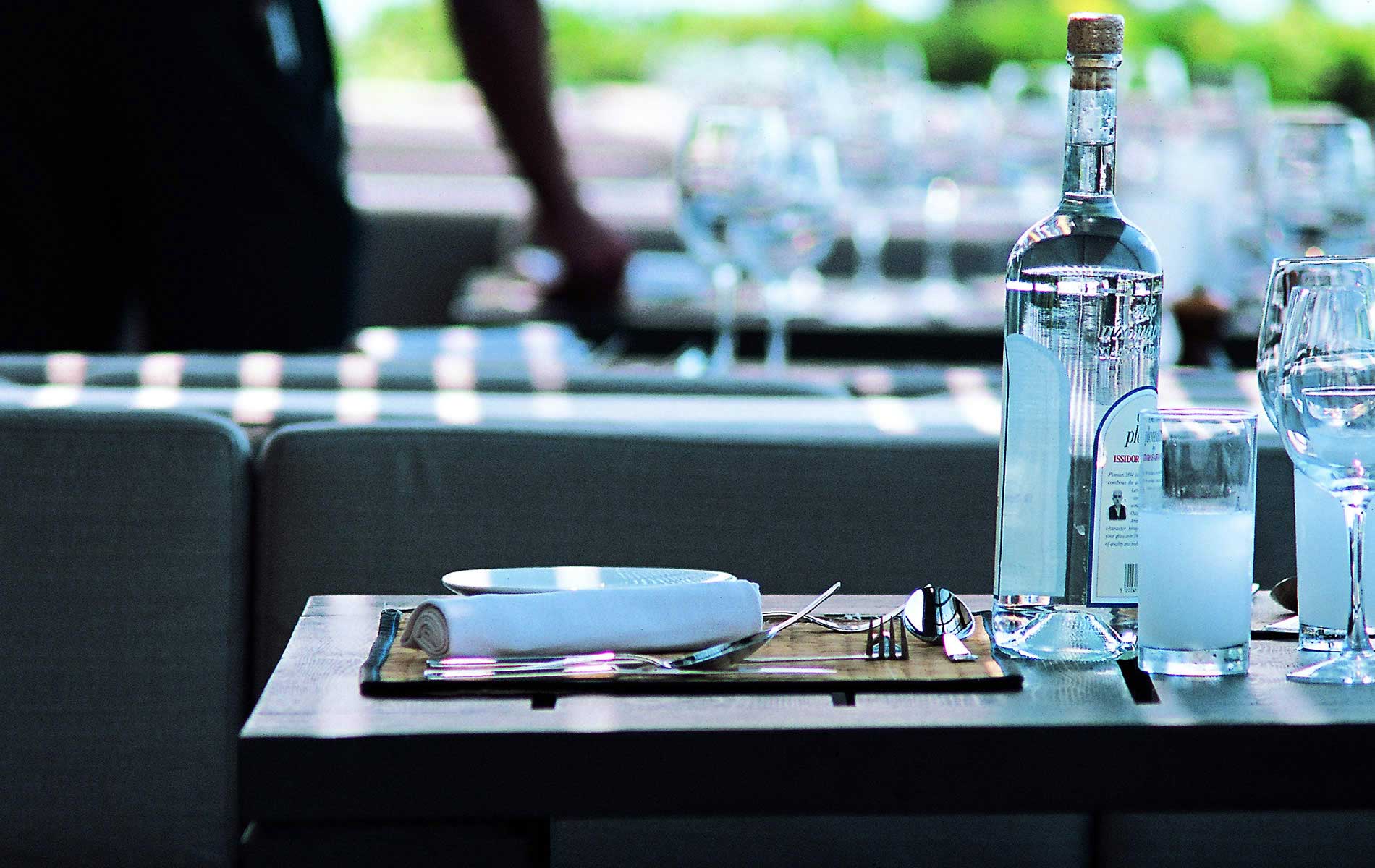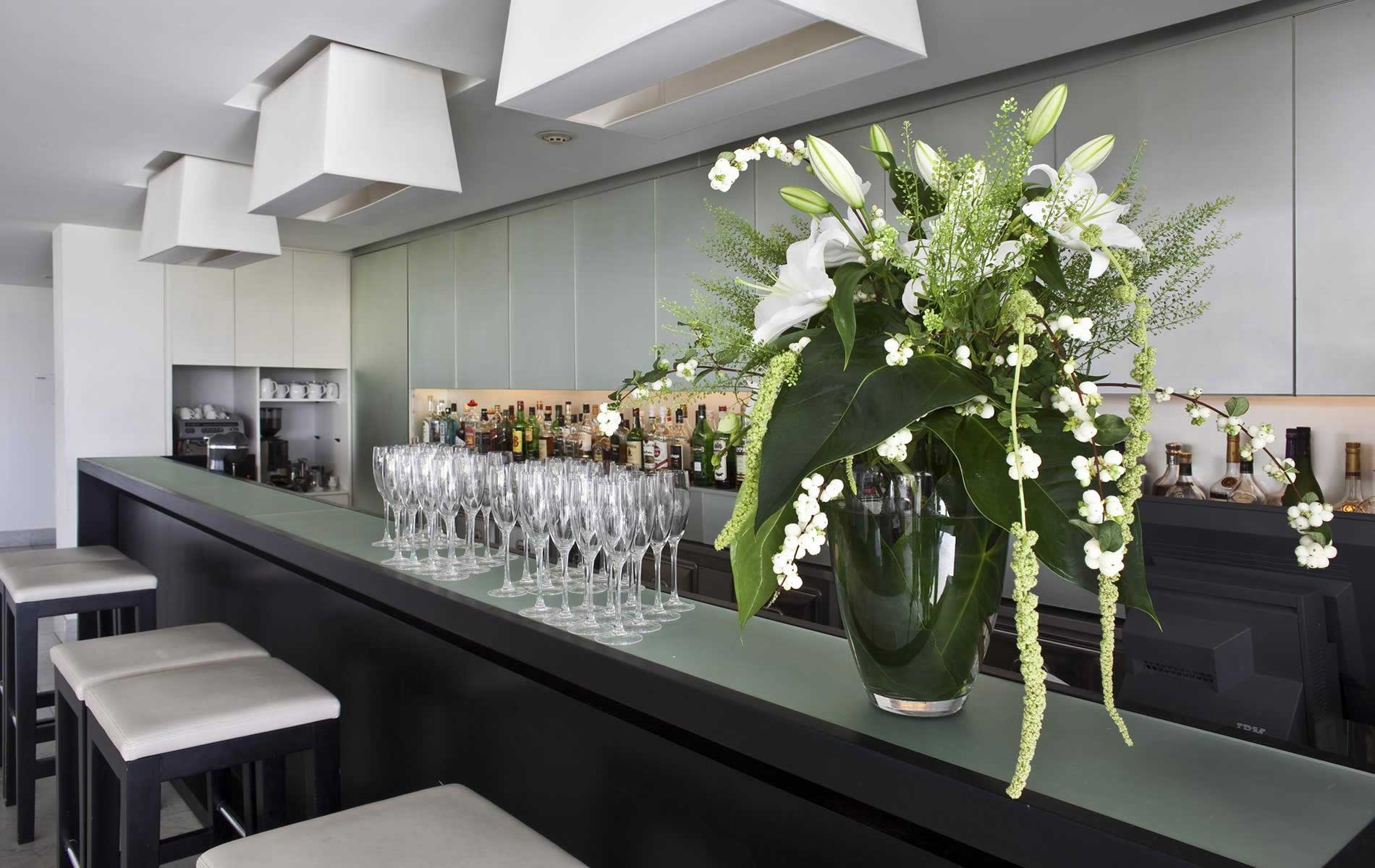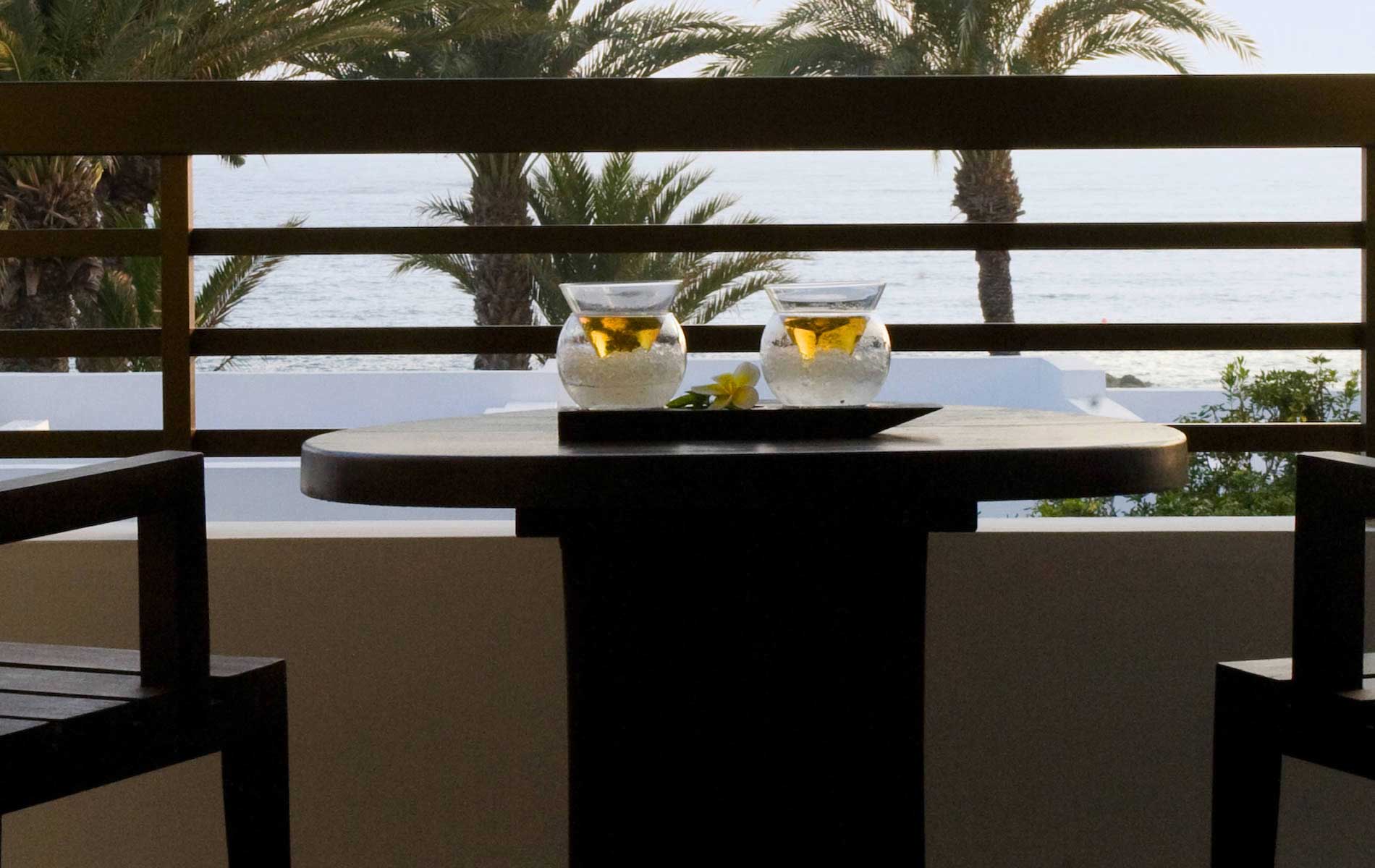 GET PAMPERED WITH DAILY SPA
An adults-only utopia designed to holistic satisfaction of the five senses. Open daily from 8am-8pm, enjoy complimentary access relaxing in the sauna and steam rooms or if you want to work harder than our SOMA training then you can tone up at the gym, or book a tennis lesson. Take personal nutritional advice and drink organic smoothies al fresco in the retreat's health zone.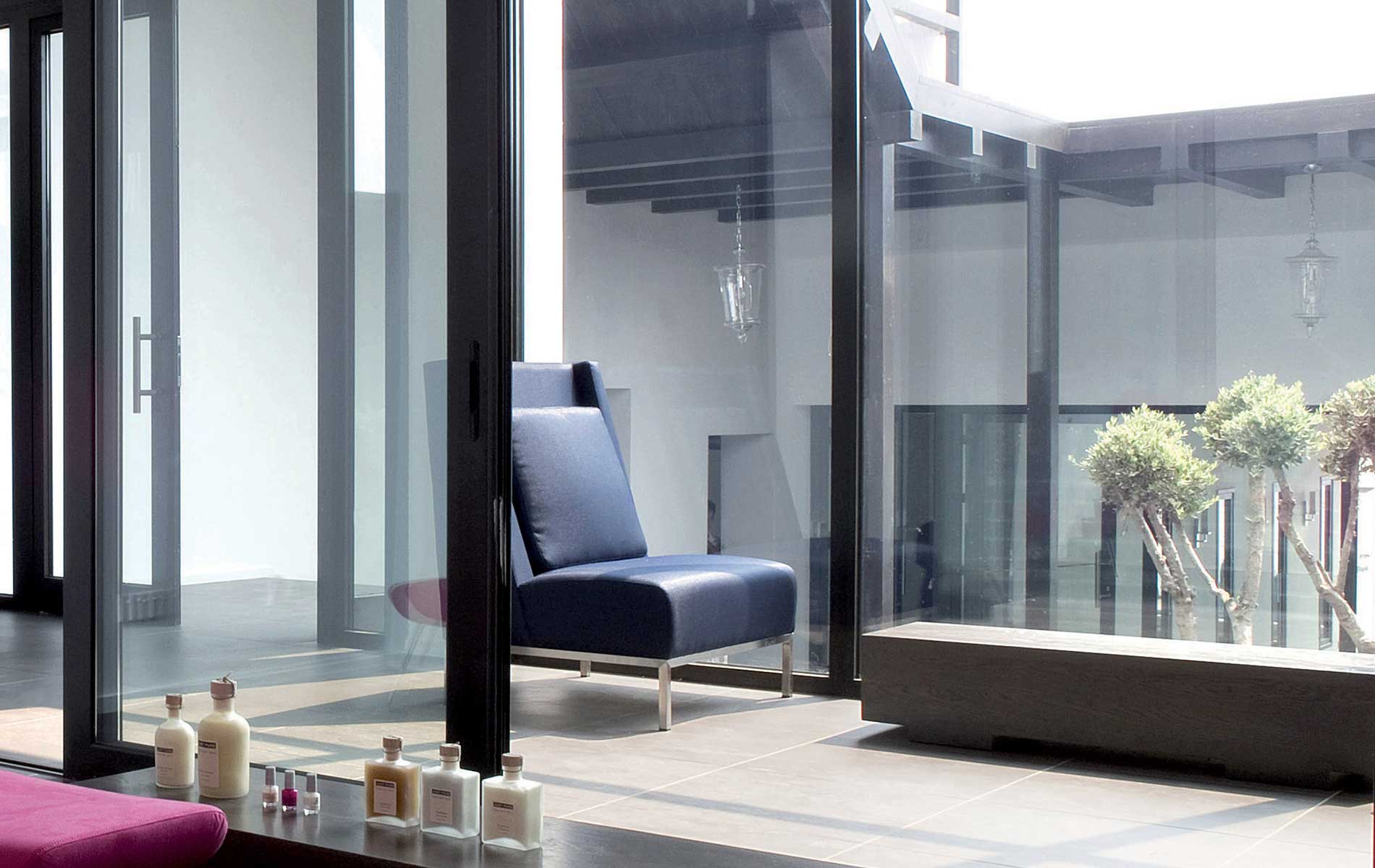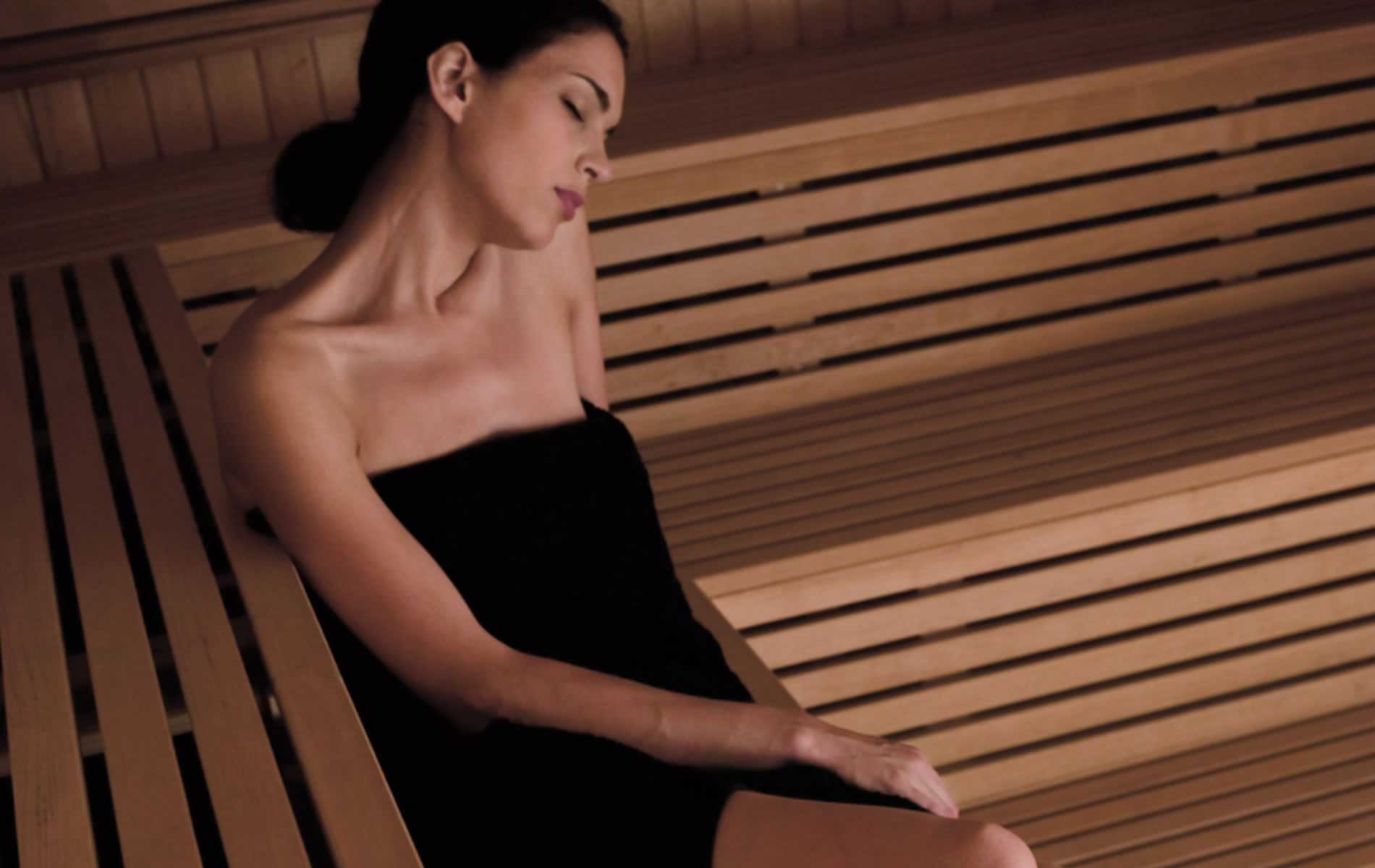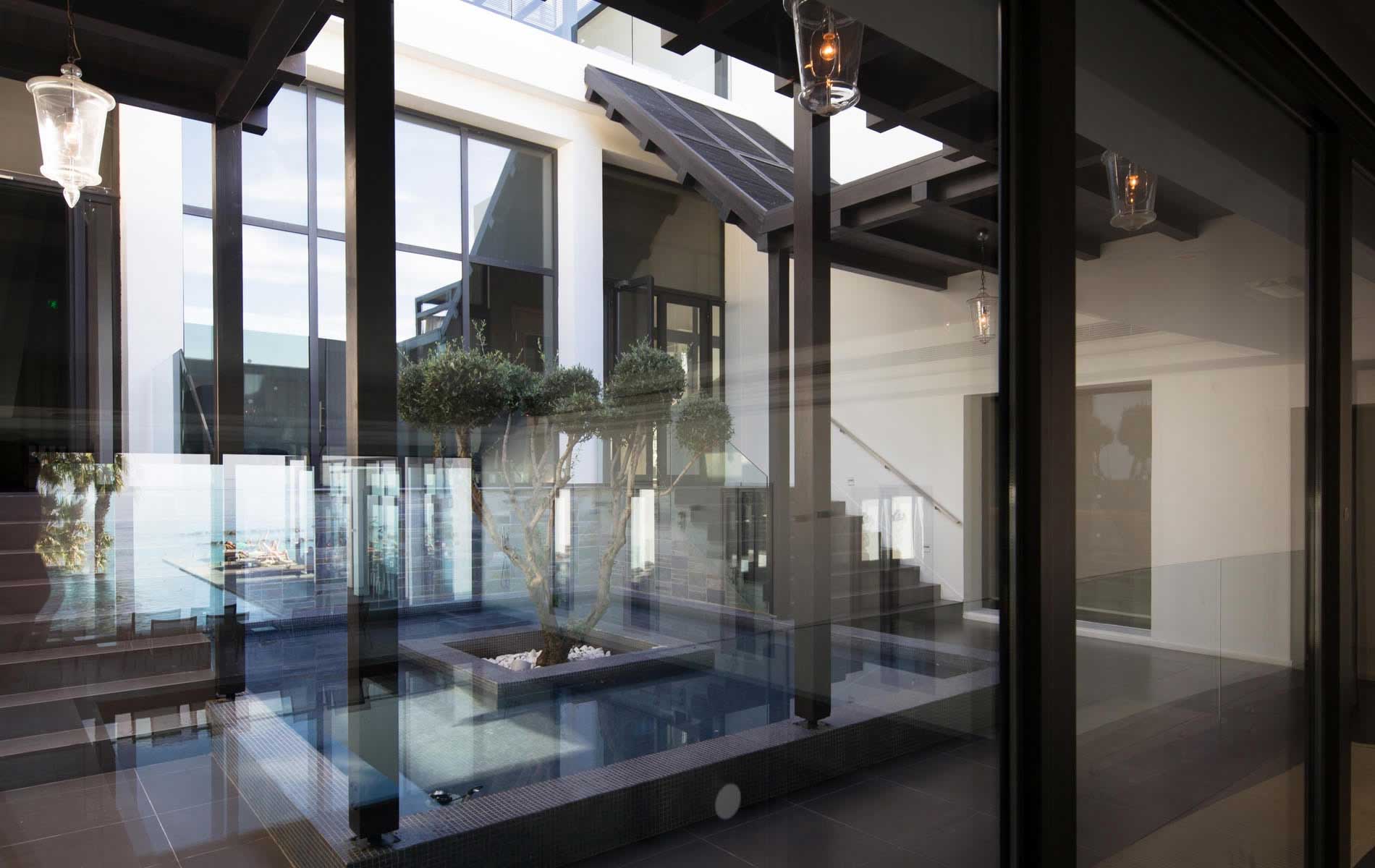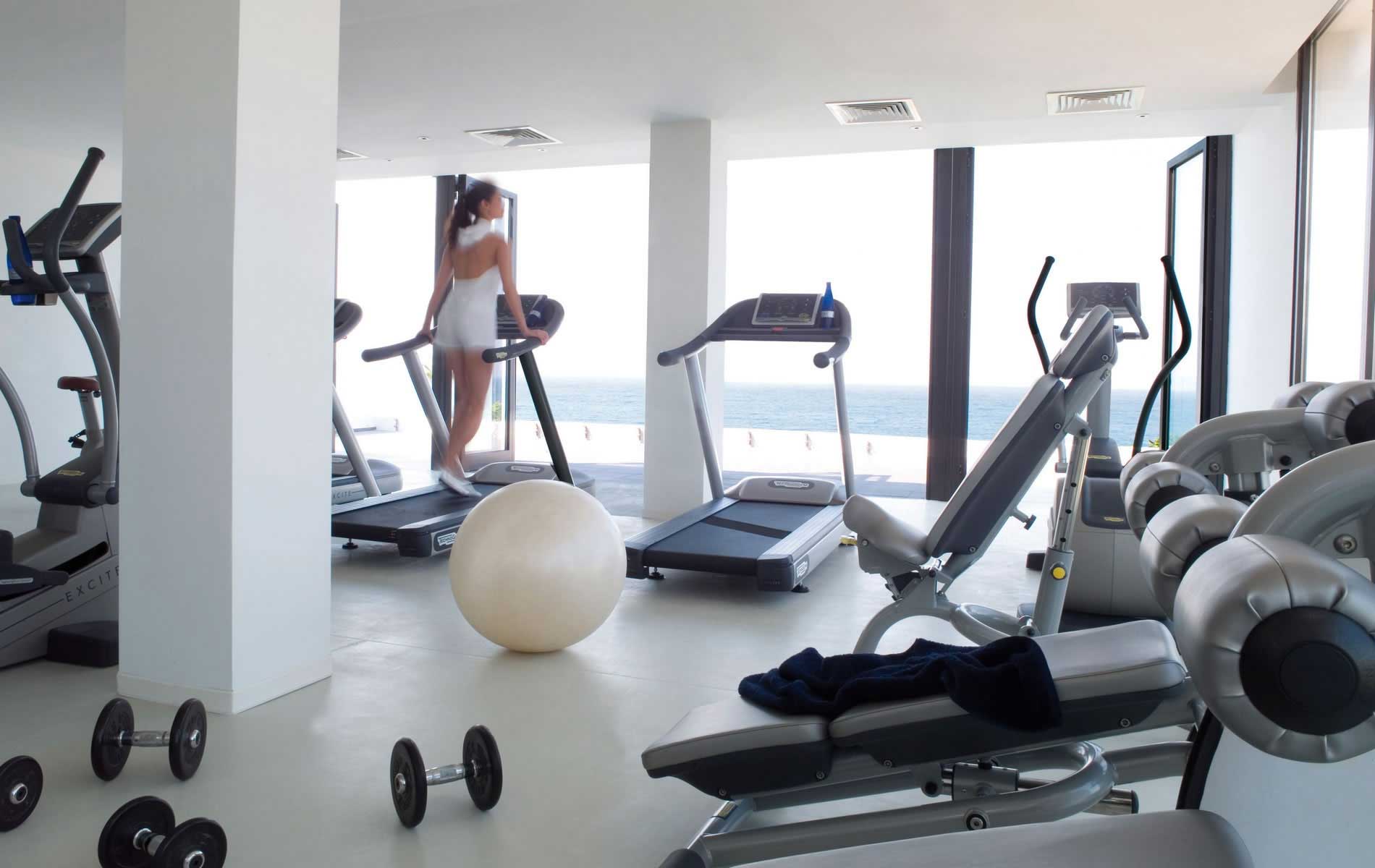 GIFT YOURSELF A TREATMENT
Discover the art of relaxation and solace from a variety of innovative therapies and treatments treatments featuring apothecary - bespoke CODAGE, marine-based OSEA and medical-grade QMS products, plus ingredients from the retreat's garden. Beautifully designed with natural elements the retreat's spa guides you a calm rejuvenation of body and mind in a lavish sanctuary in a powerfully energetic setting by the beach.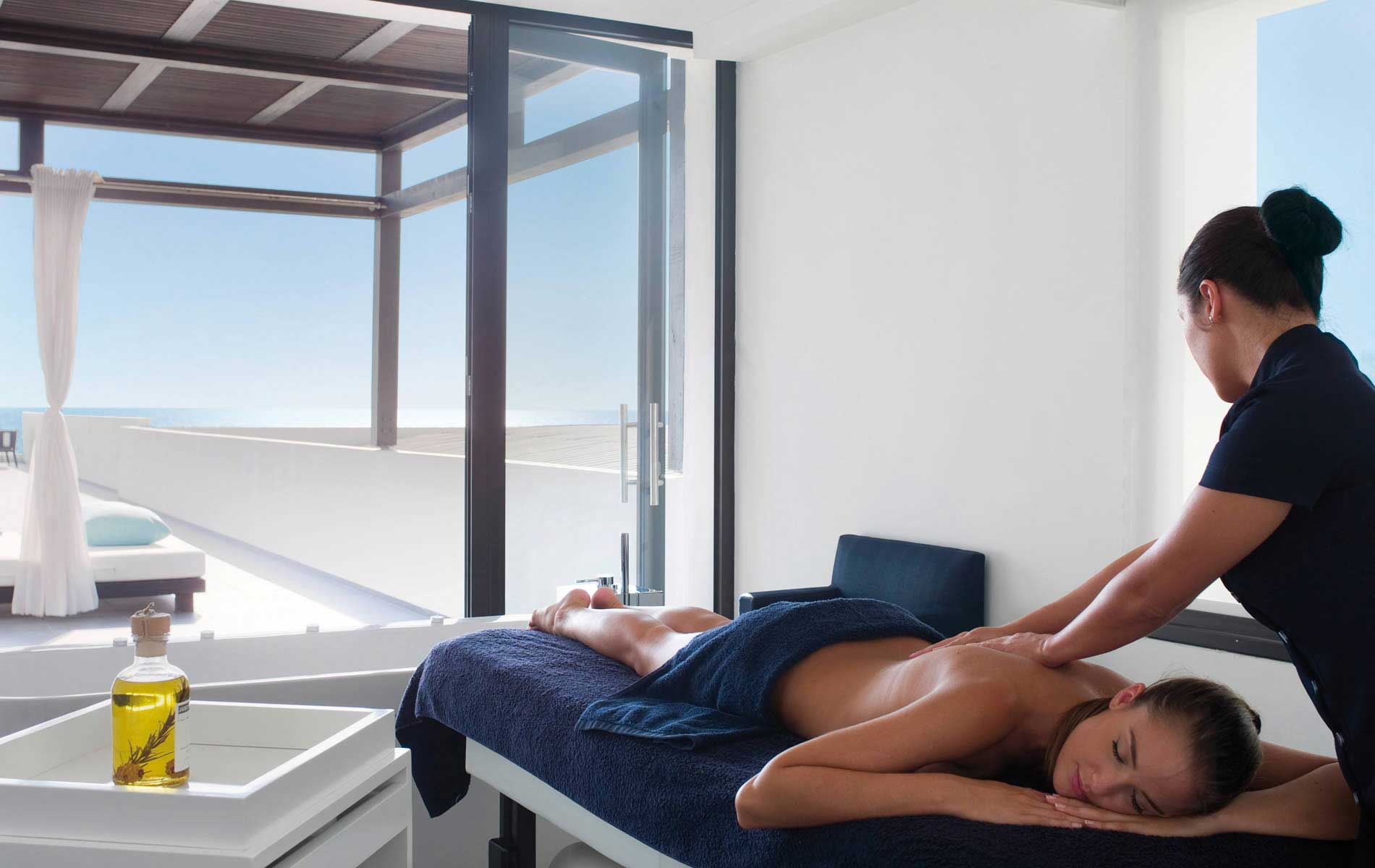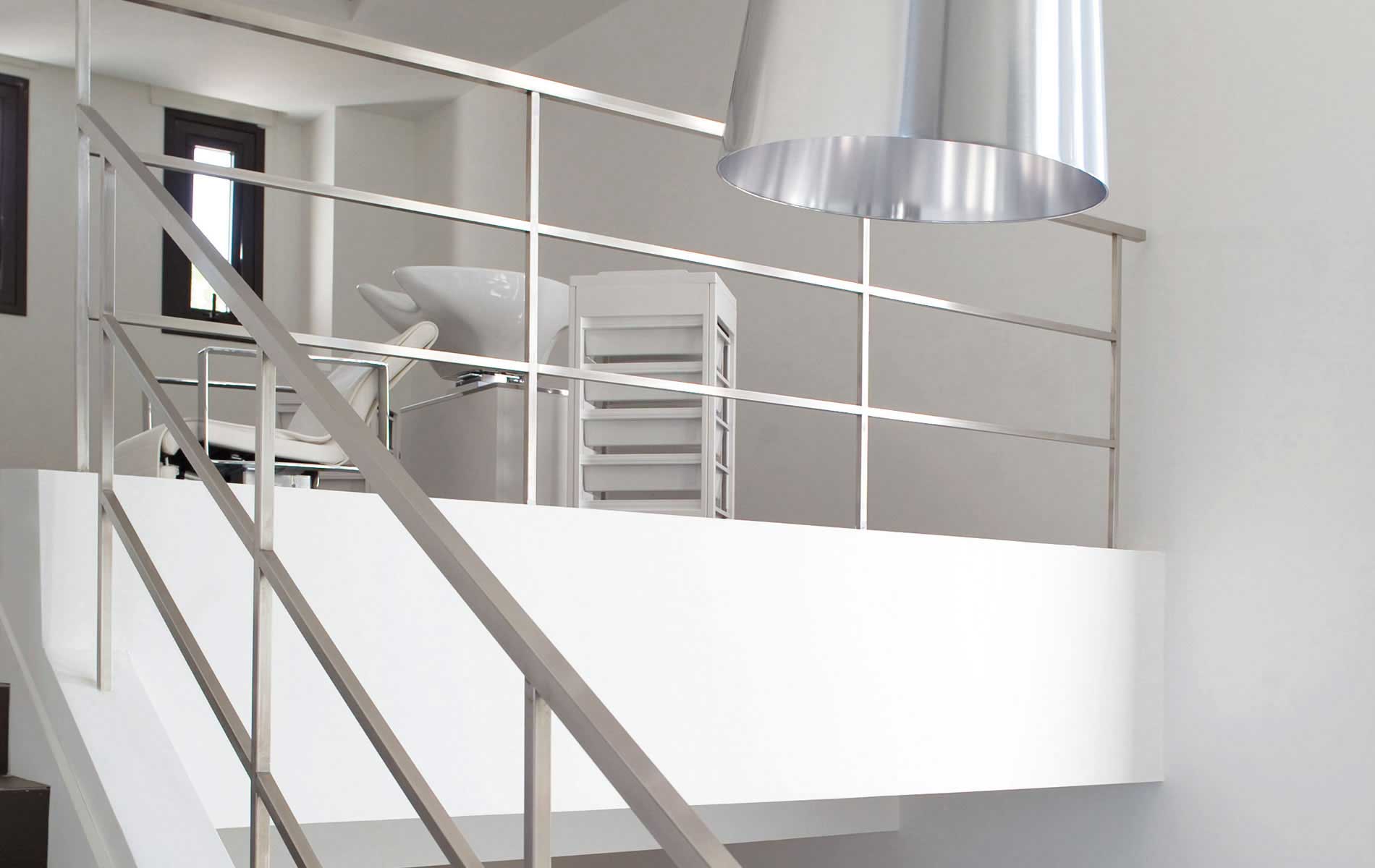 ENTERTAIN YOUR FAMILY
No need to worry about a guilt-ridden compromise between family, fitness and your relaxation. For any accompanying family members, crèches and kids clubs are at the ready and babysitters available for relaxing over a glass of wine and dinner after a day of intensive training. The Kiddie Concierge and age-specific kids' clubs and adventure outposts (from four months to teens) ensure maximum 'time-out'.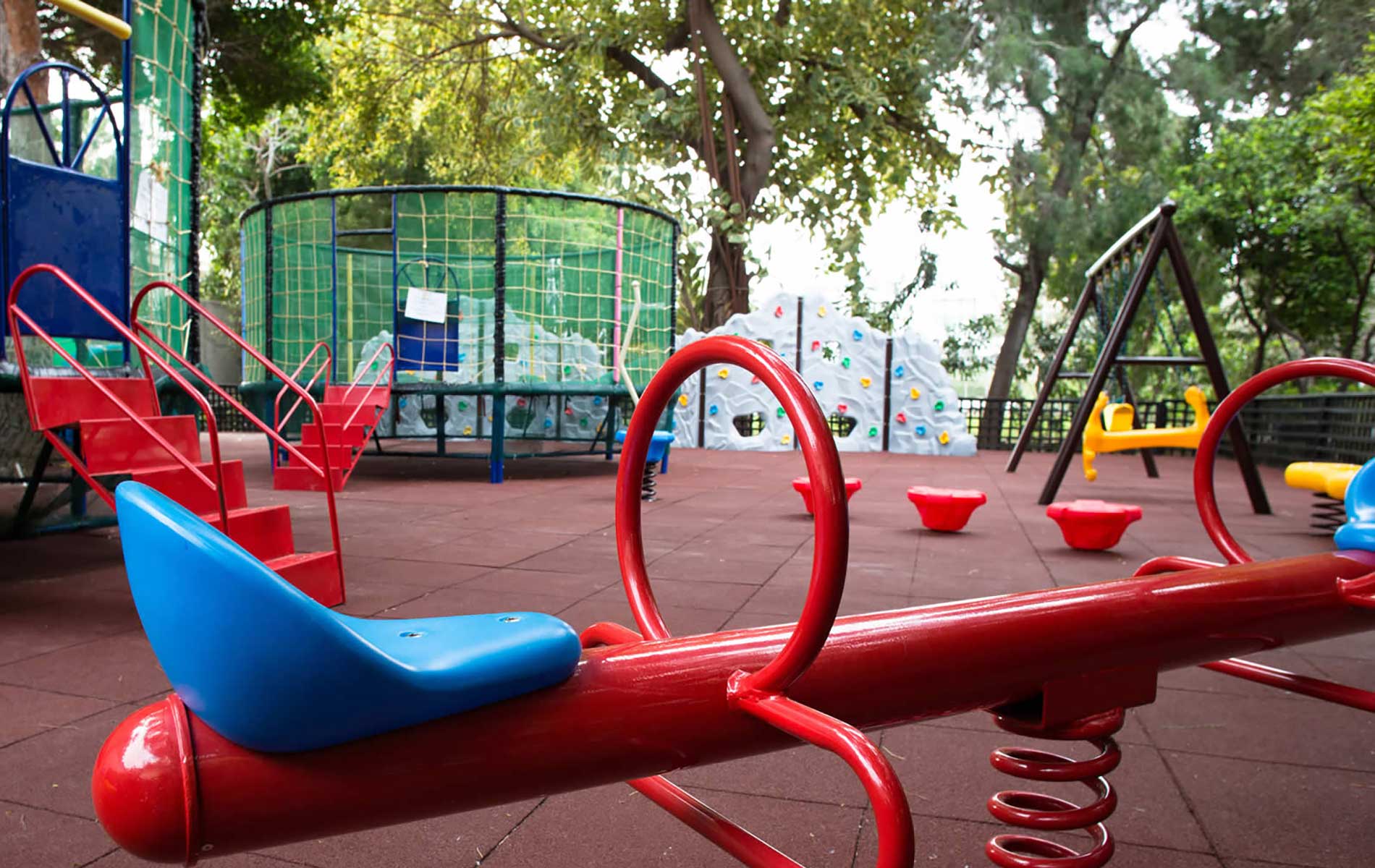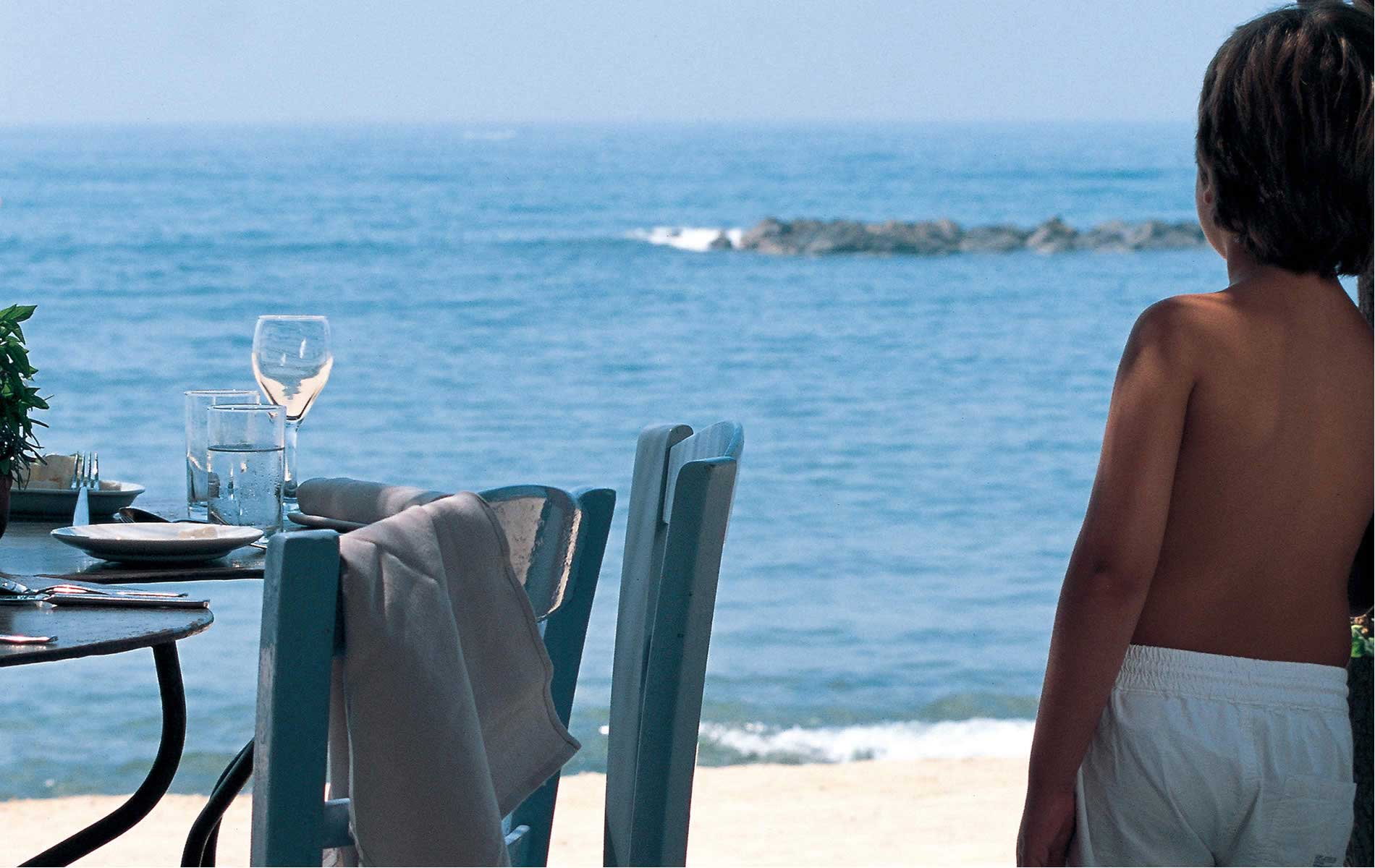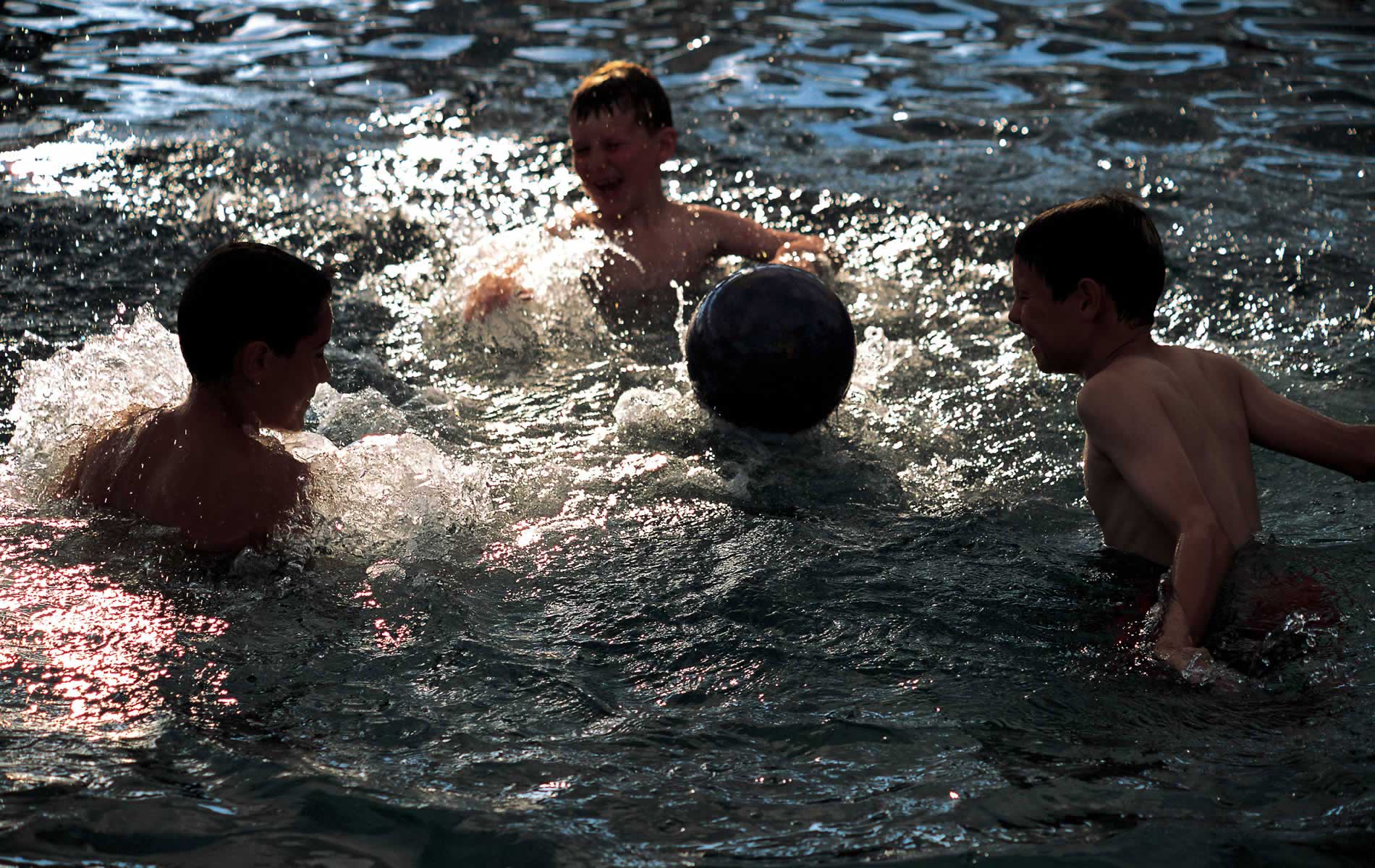 EXPERIENCE LOCAL ACTIVITIES
You will never get bored in this island. Besides a super exciting programme SOMA designed for you, should you have the energy to settle for more we can recommend plentiful outdoor activities including annual festivals, hiking and water games.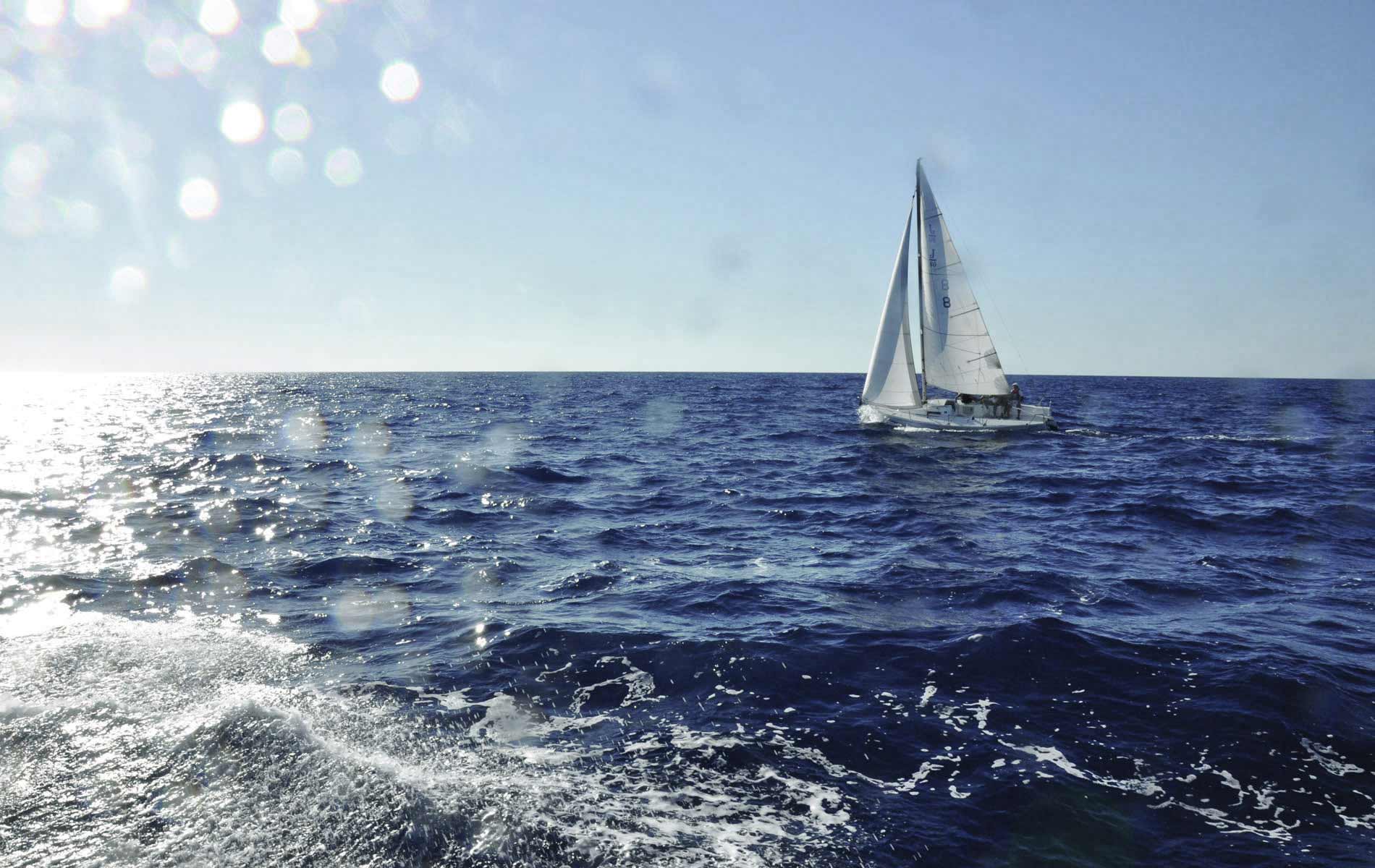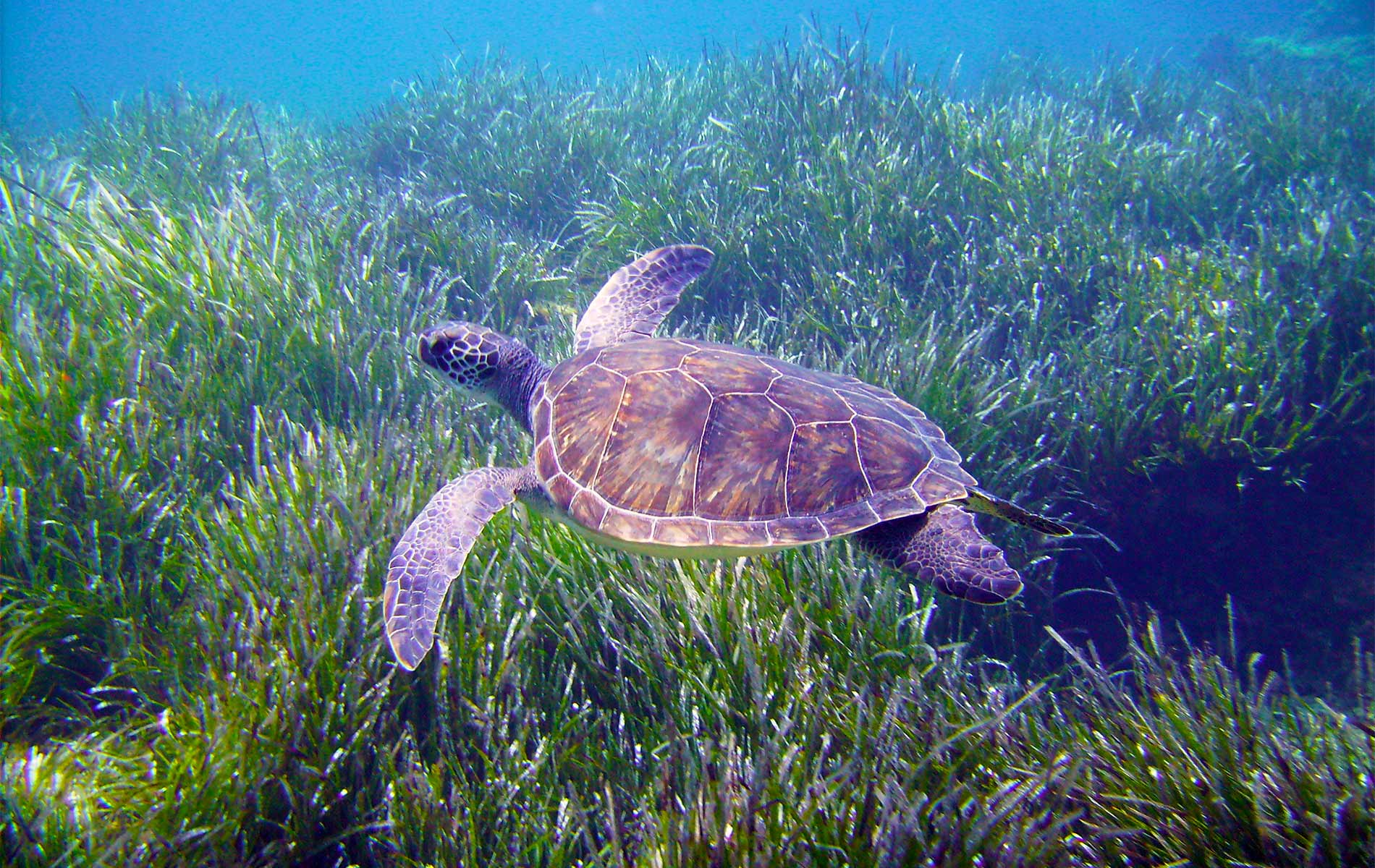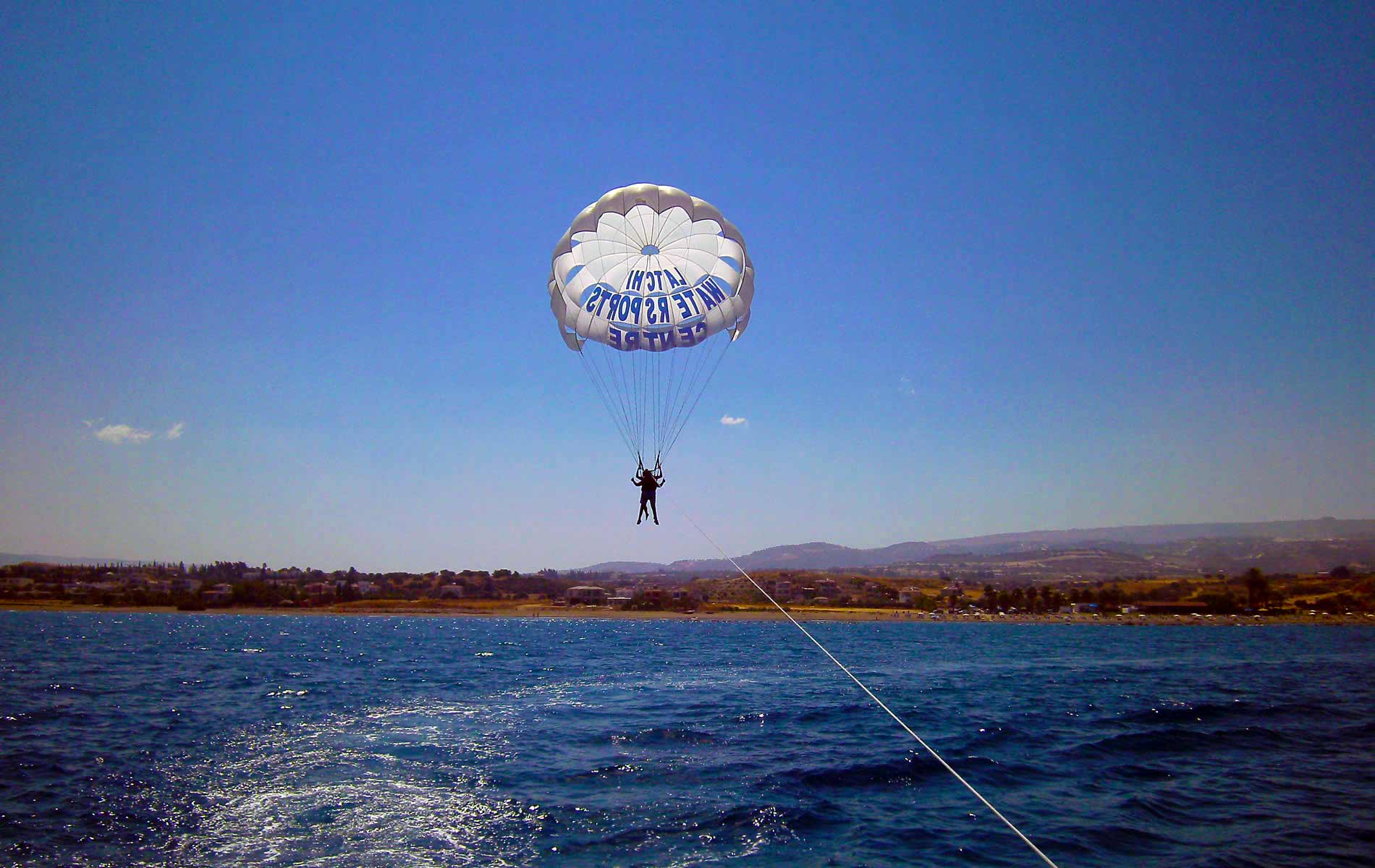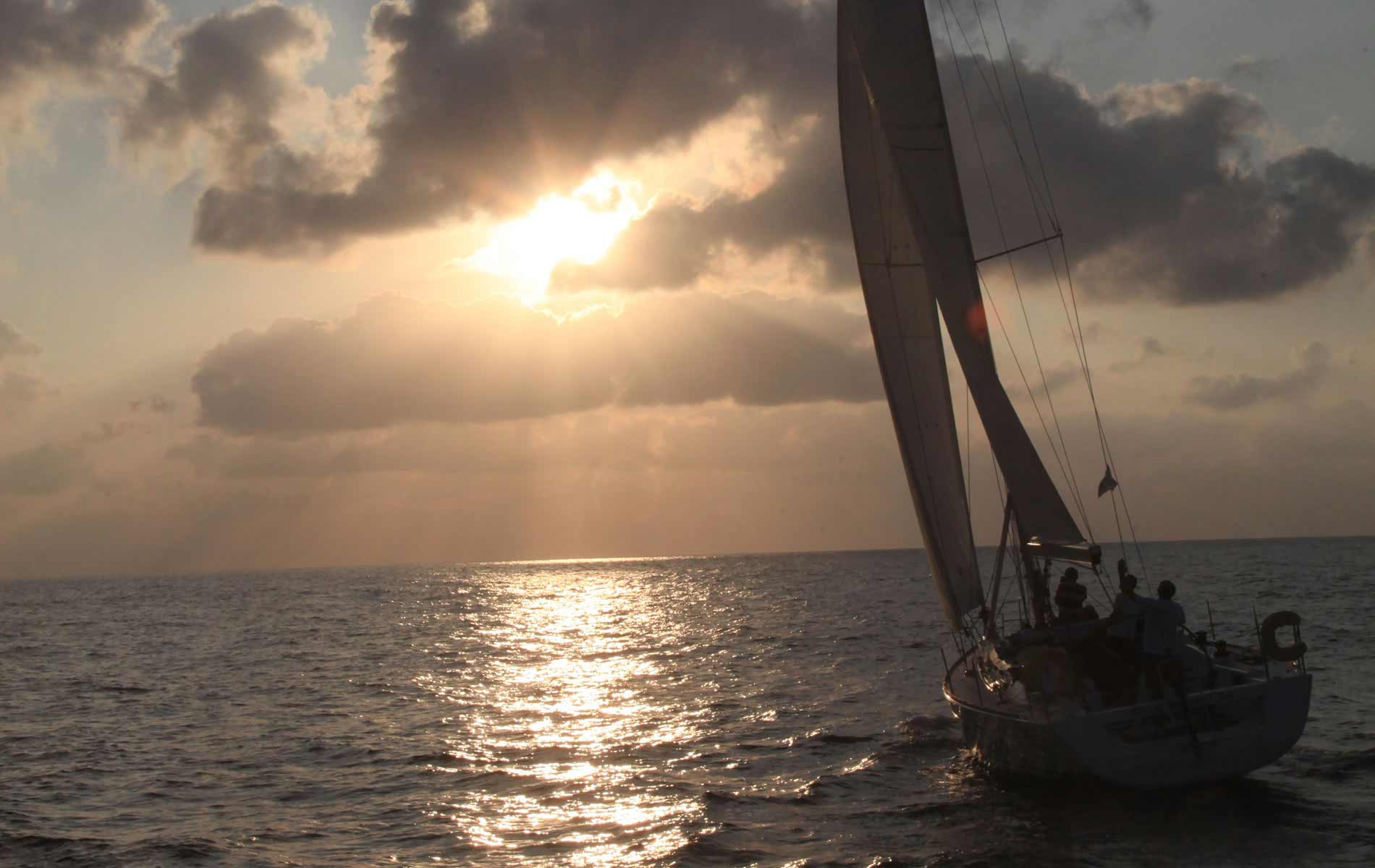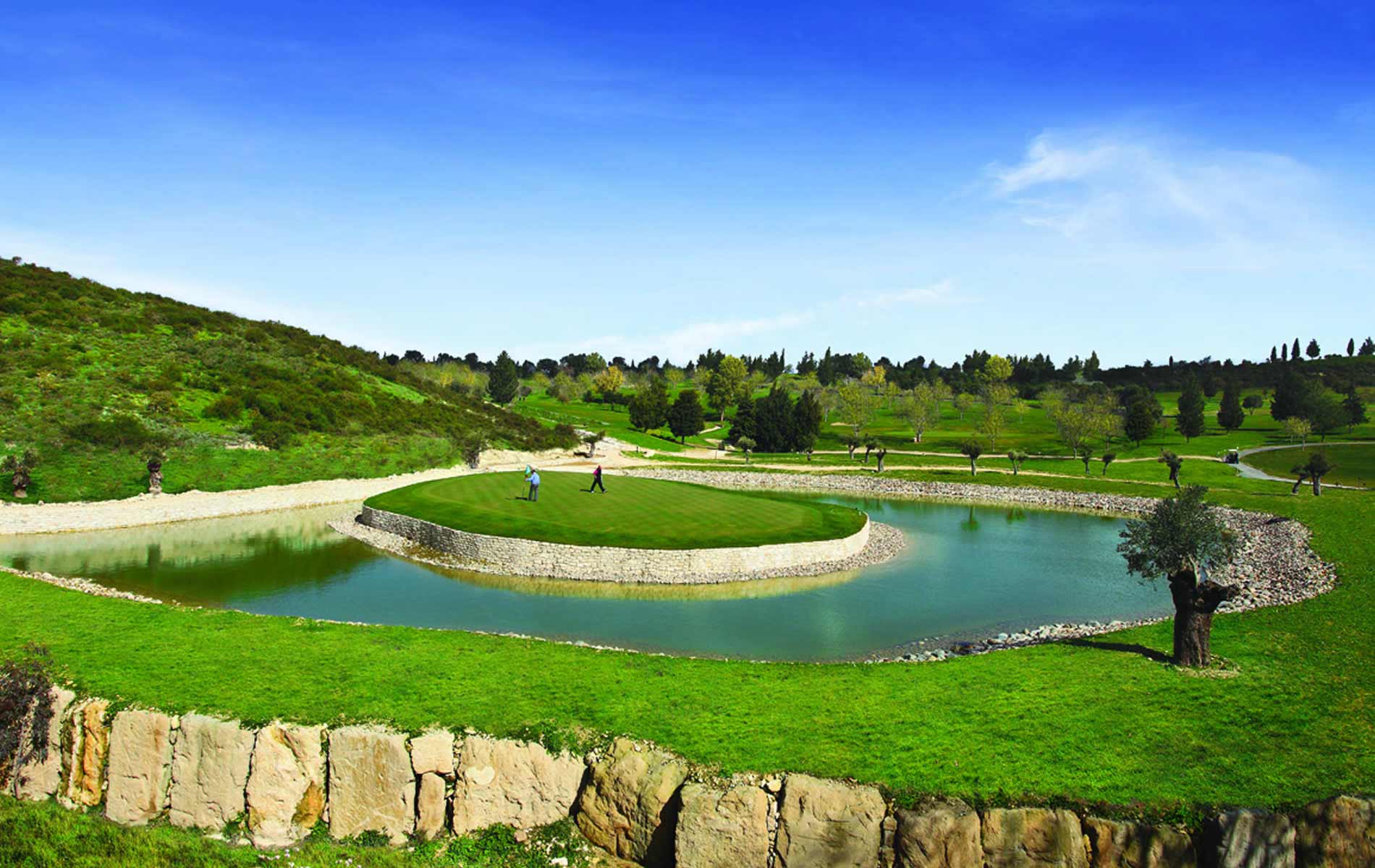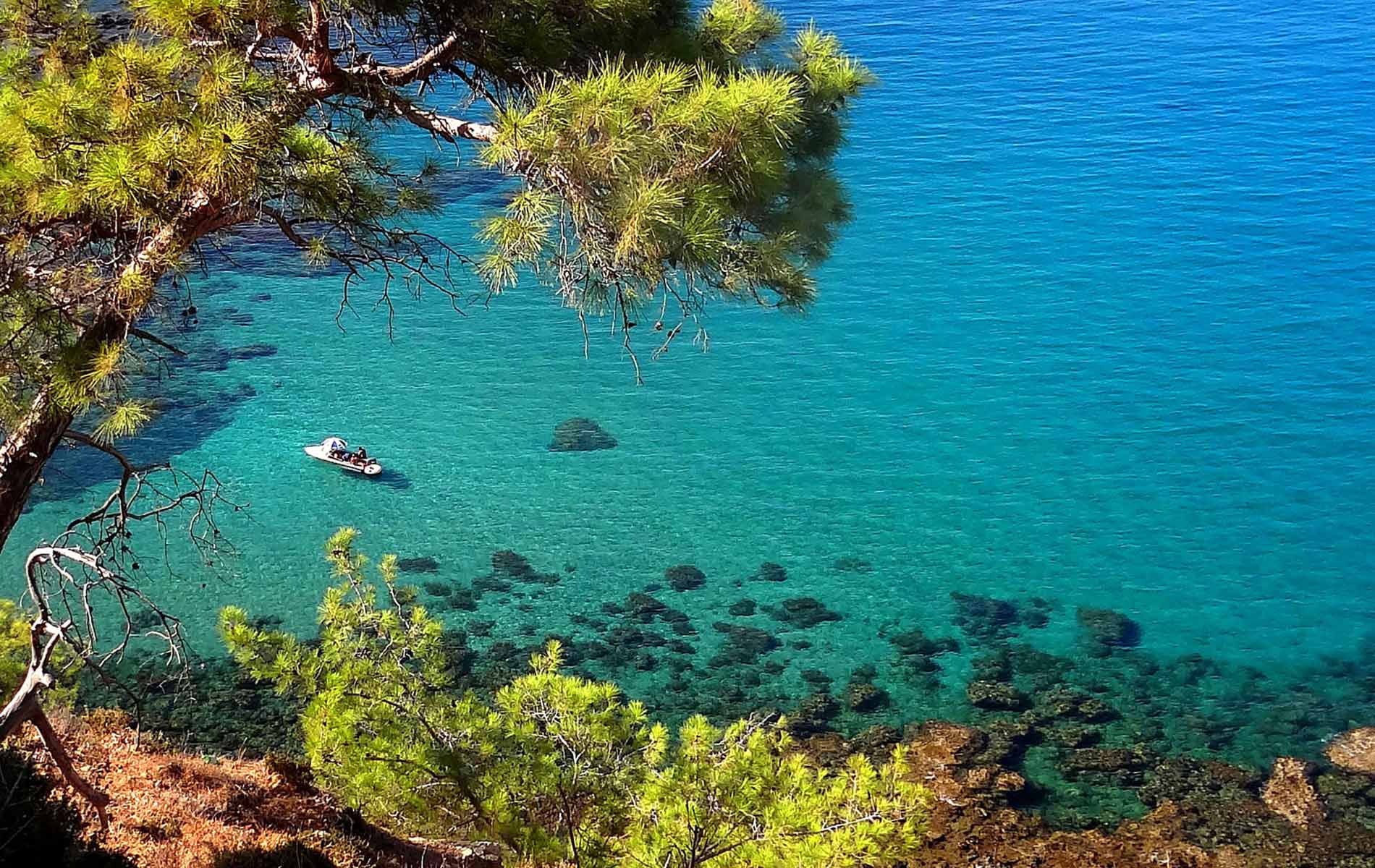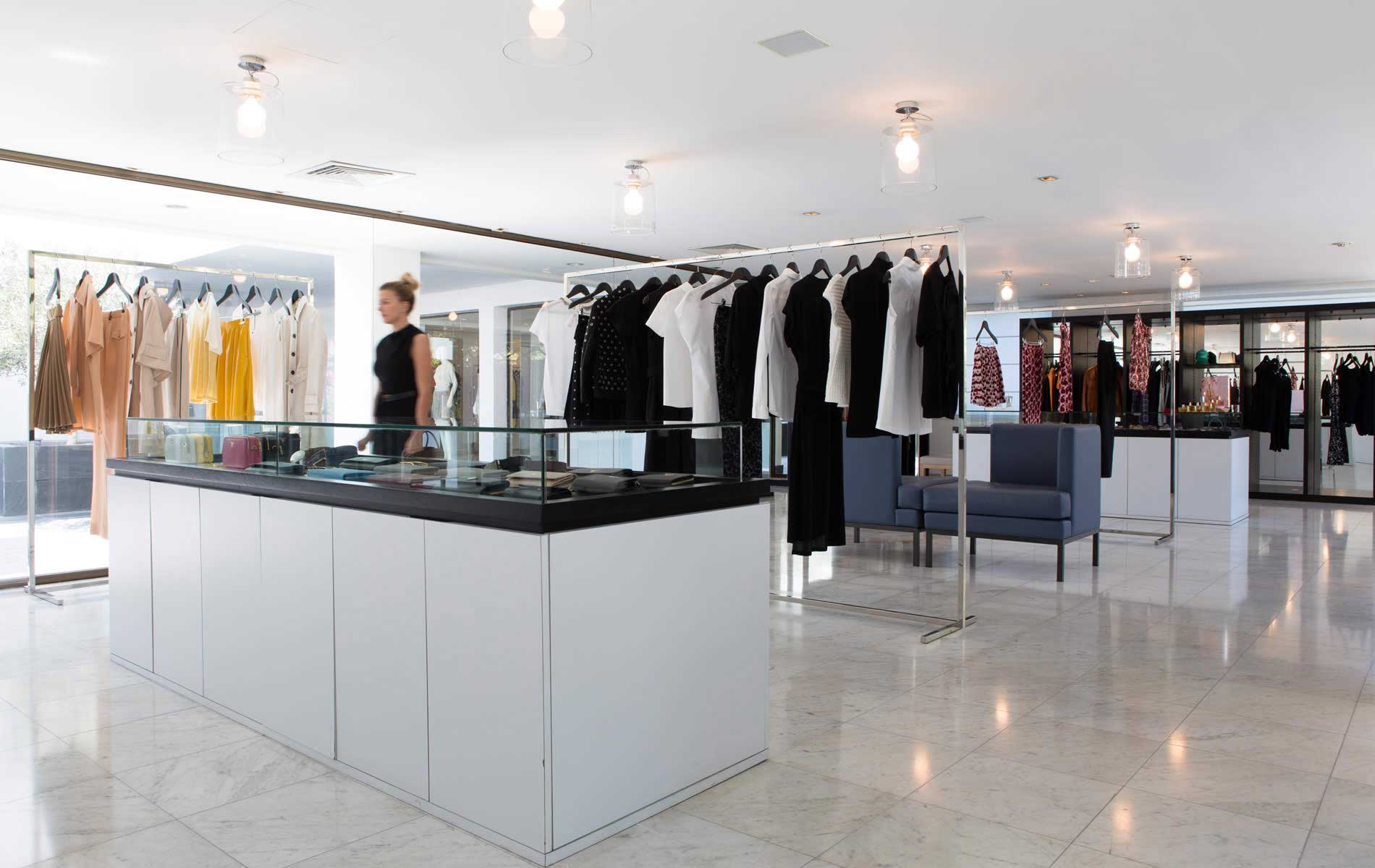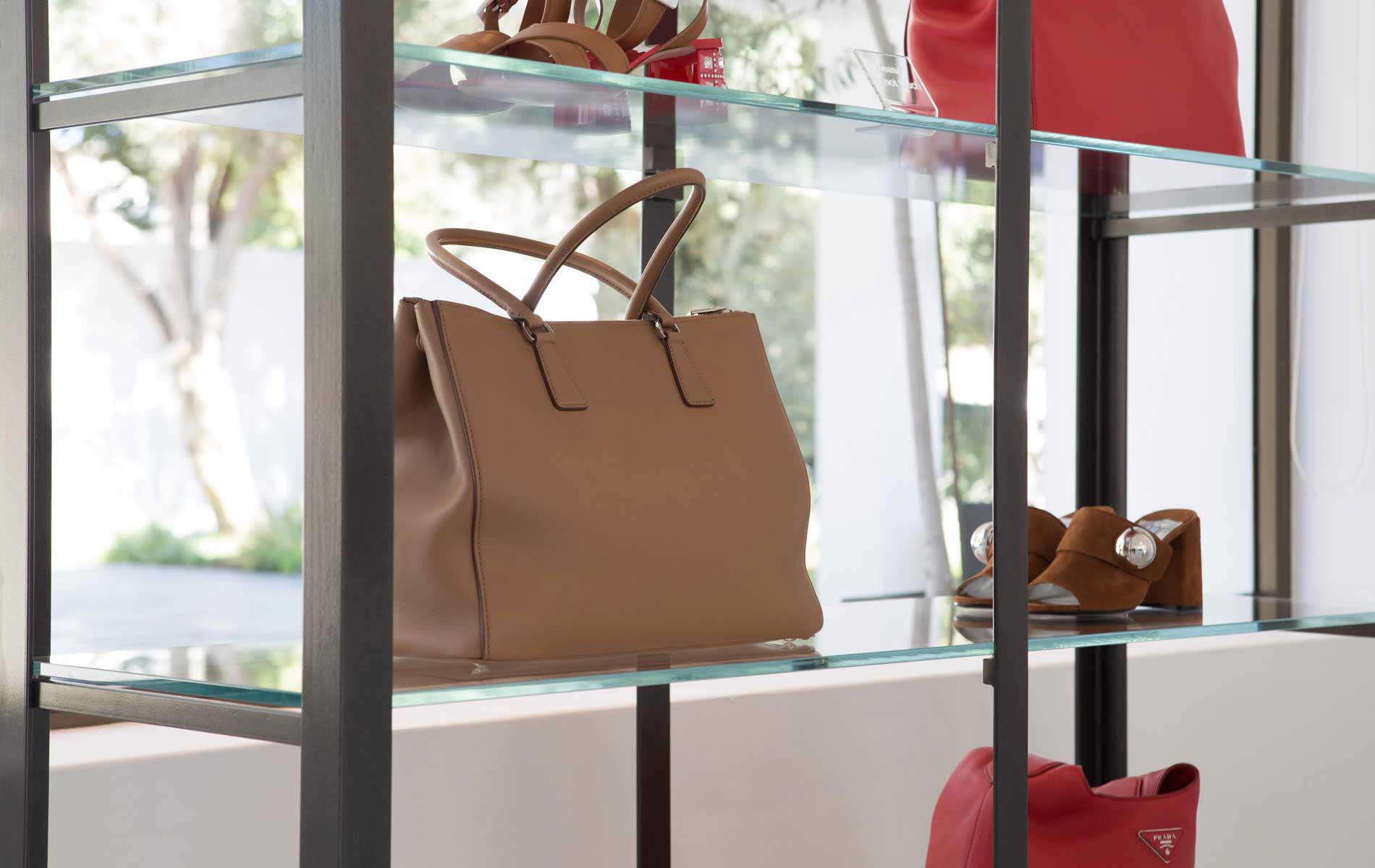 EXPLORE CYPRUS
Get under the skin of Cyprus to discover its rich history besides the endless sandy beaches. Cyprus is a jewel tucked in the Eastern Mediterranean. It boasts archaeological, mythical and cultural destinations. Its scenic landscapes, dotted with traditional mountain villages and pine scented forests, are perfect for walking and hiking. And along the way there's fascinating historical sites to explore.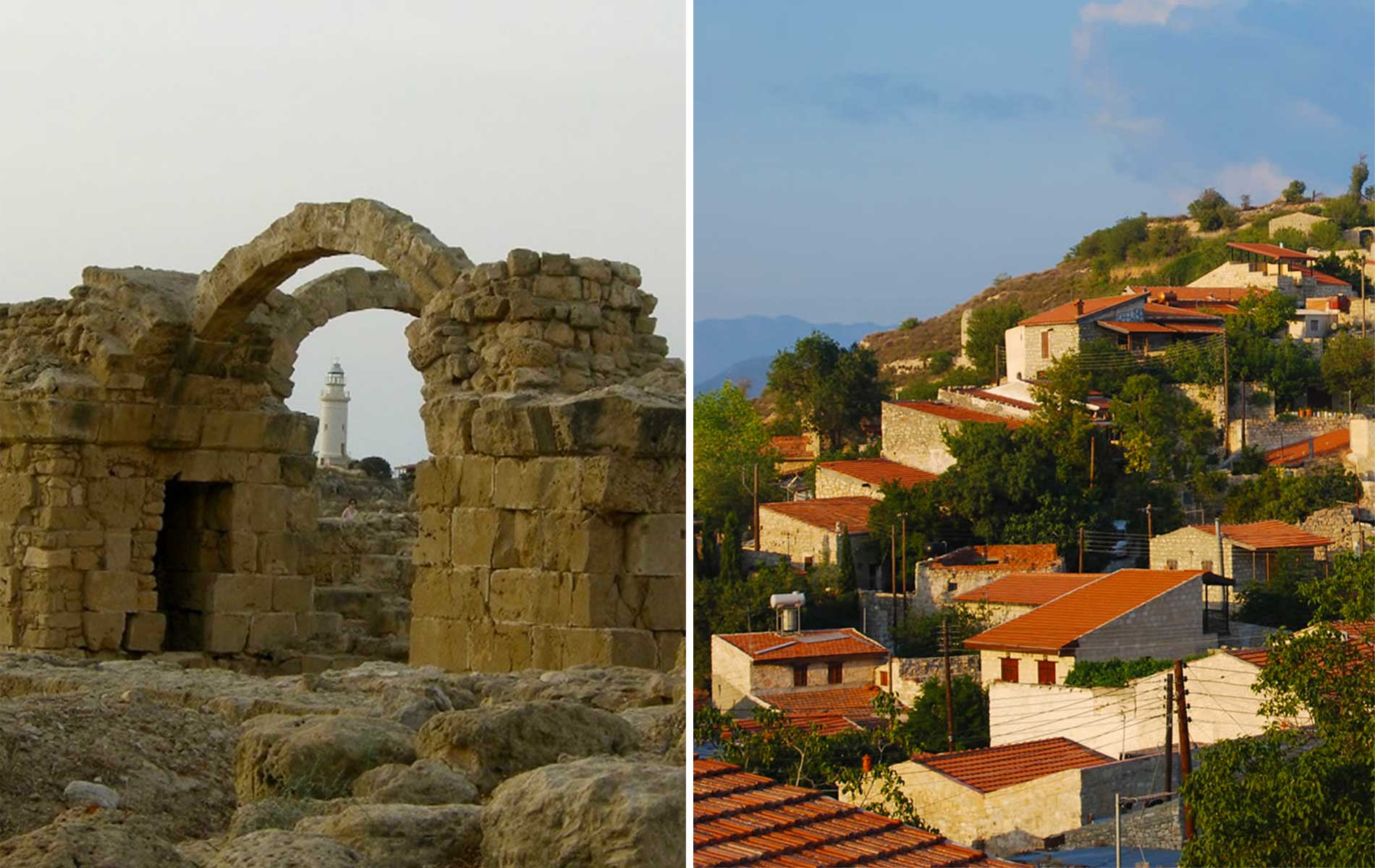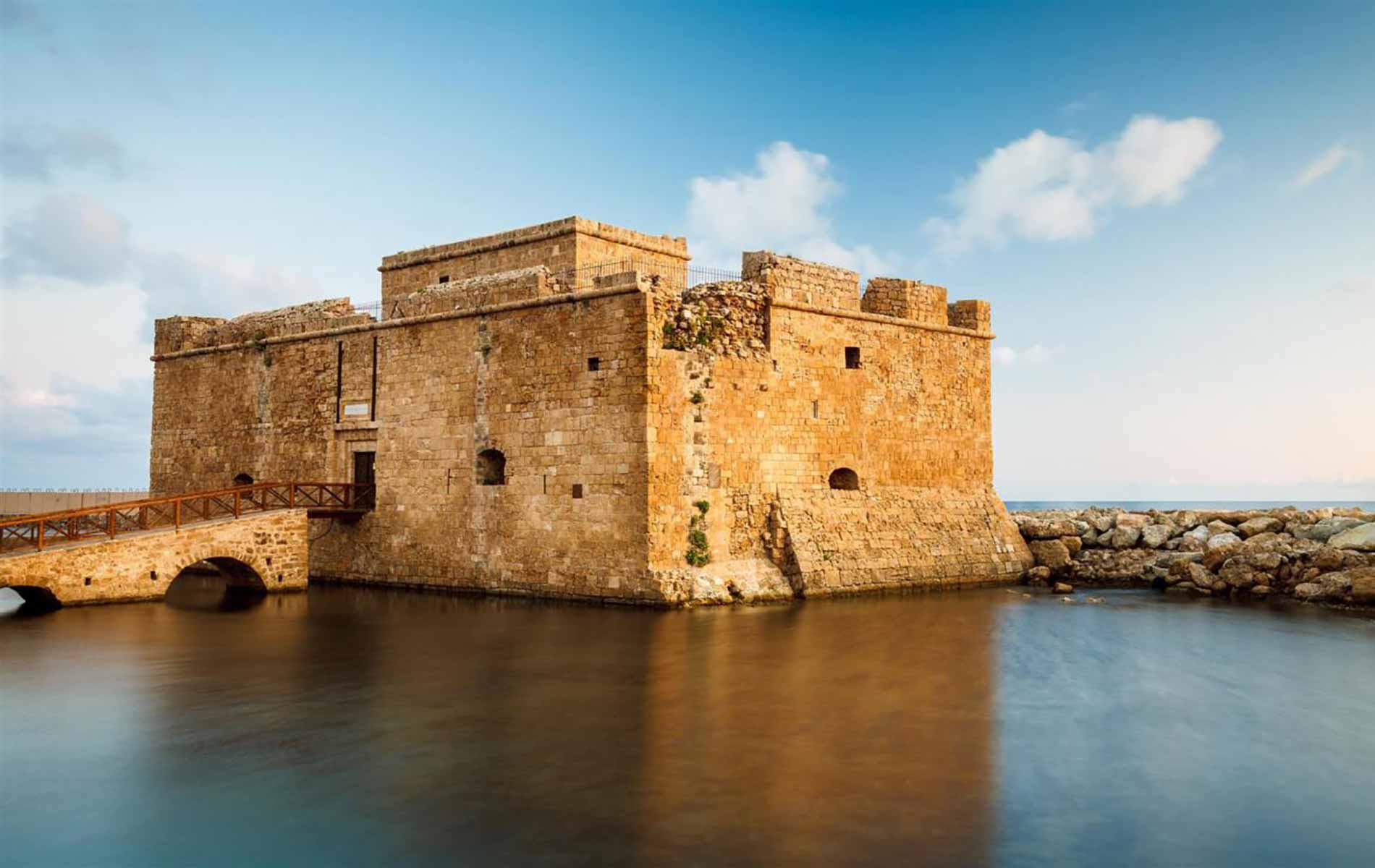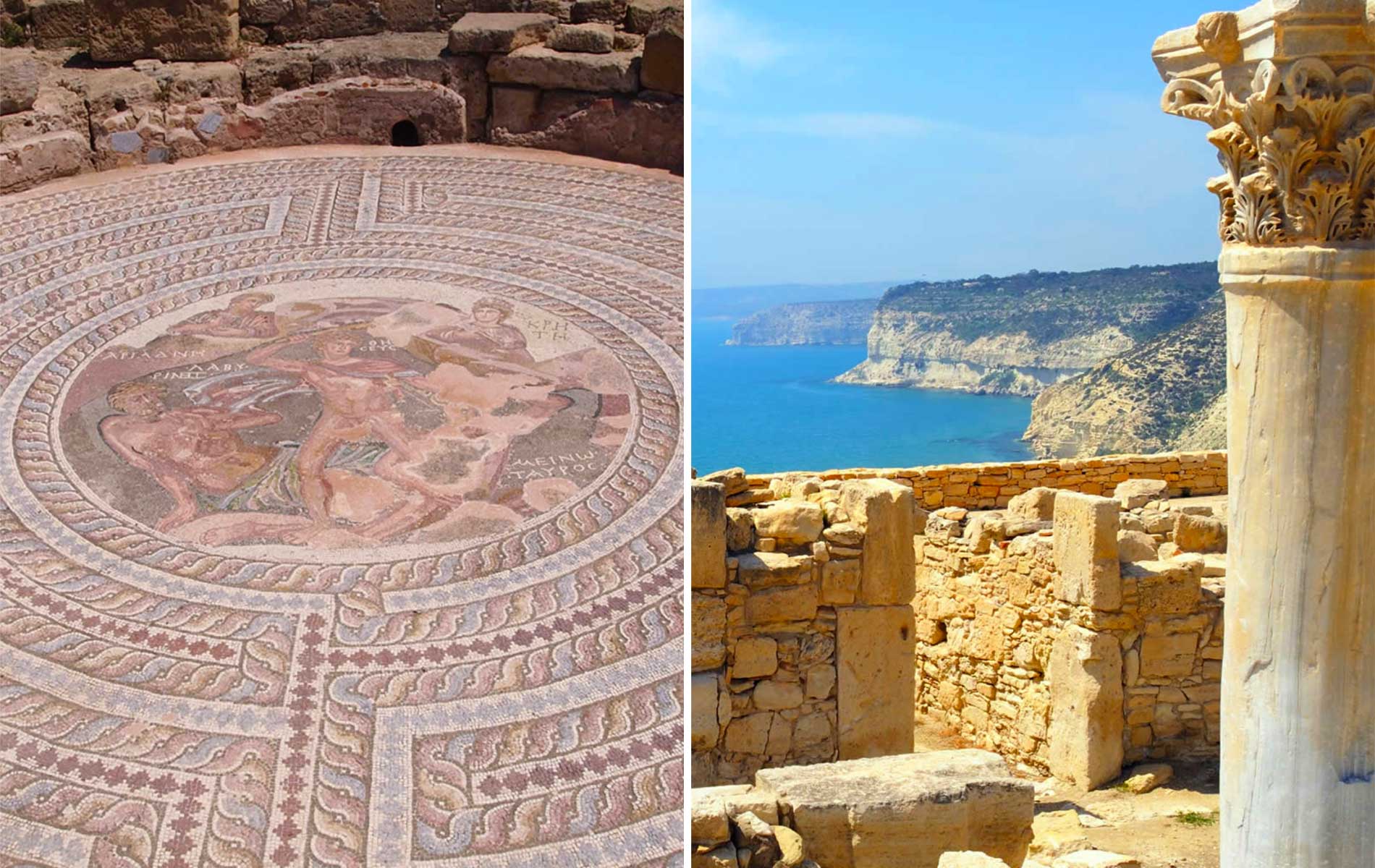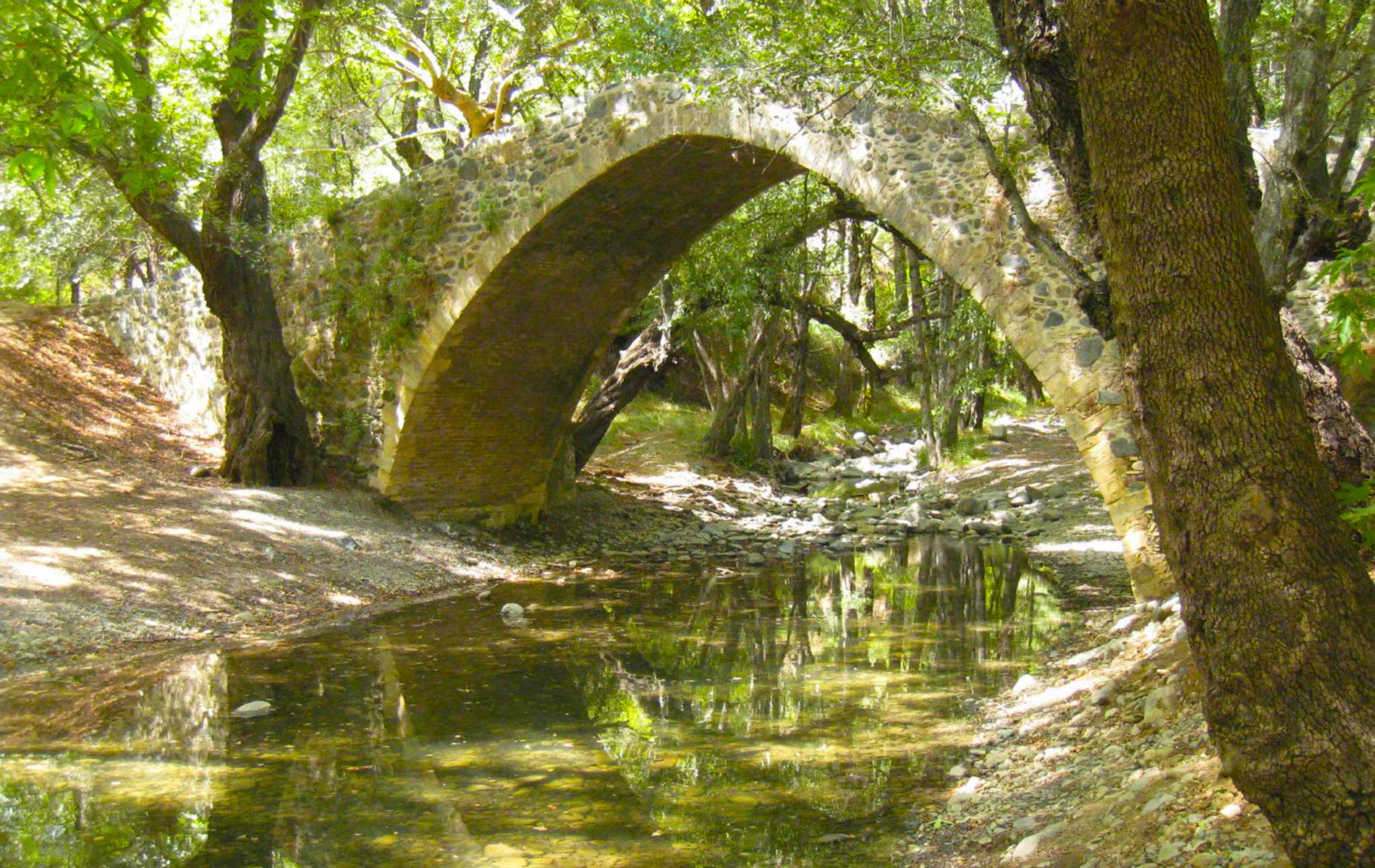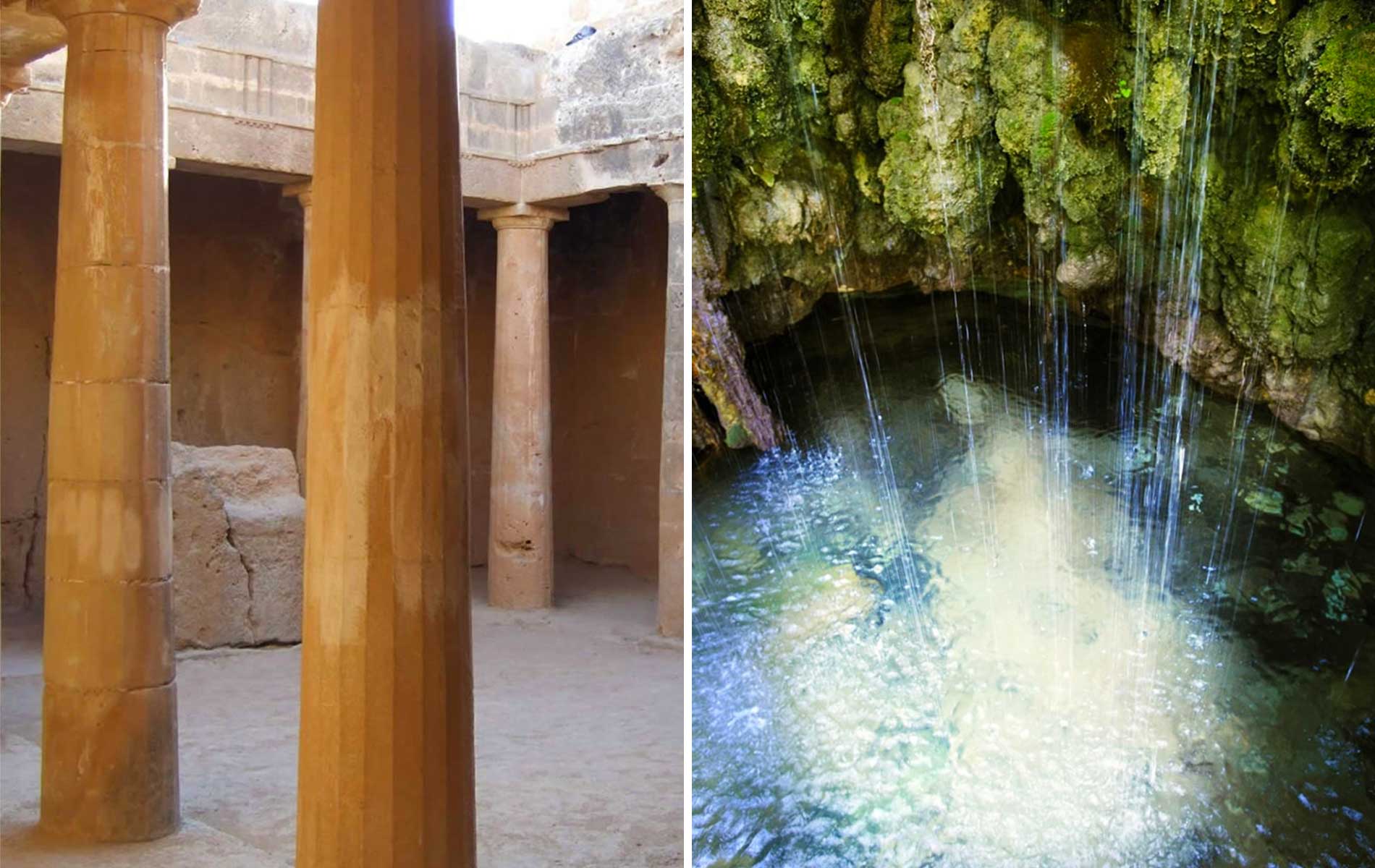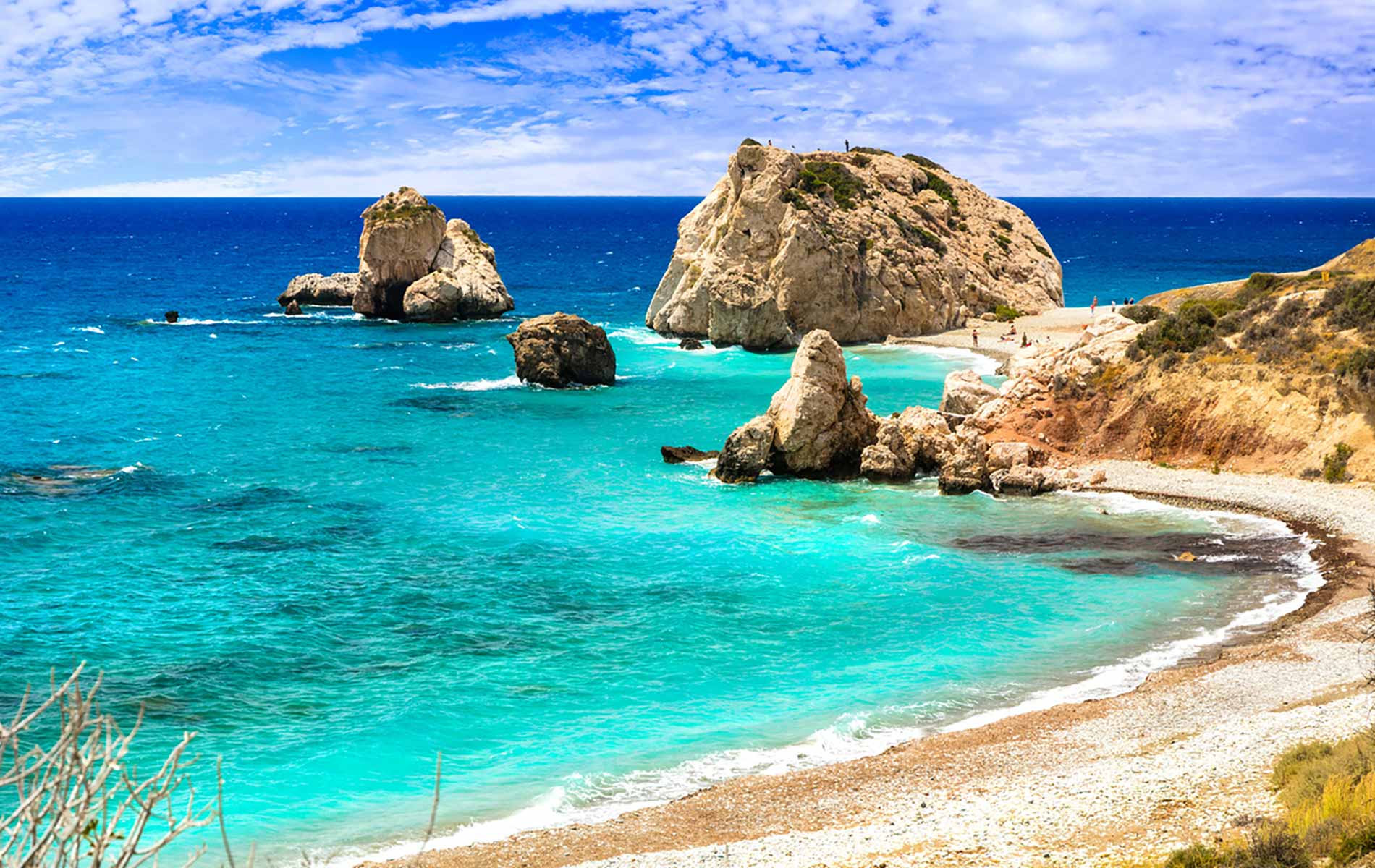 CHILL OUT
We know what our guests require and how to fulfil expectations: the prestigious, independently owned 5-star hotel is the pinnacle of luxury & style, combining impeccable facilities with world class hospitality and service. Soak up unobstructed sea views and snack on healthy nibbles and flavourful salads – all washed down with a therapeutic tonic, tea or juice. Or stop by at sunset for a picture-perfect sundowner against scarlet skies and castle views. You earned this!